Meet the reps
You don't get anywhere without reliable ground staff. They are the overseas face of the company, acting as our eyes, ears and hearts and providing a real lifeline for participants. We're really proud of ours: most of them have been with us since the beginning of each project and their warmth, humour and experience is frequently cited by participants as the most crucial element in adjusting to life abroad.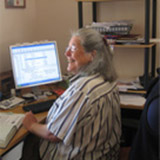 Australia - Outback
Australia's an easy place to adjust to, but there may still be times when you want a bit of advice or help. With large time differences and participants placed all over the Outback, Joanna and her team in Goomeri are well placed to be your first point of call. Both they, and us in the UK, are contactable 24/7 should you need it. It's a big country, but you won't be on your own.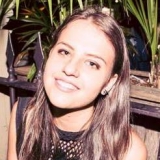 Australia - Sydney
Ellie was born and bred in Sydney. She is currently a student at Sydney University but as a rep it is her job to make sure that your stay in the city runs smoothly. She knows all the best things to do and places to go so will do her best to ensure you have a great time.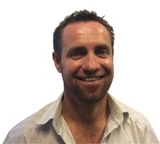 Australia - Conservation
Brett is an experienced traveller, having done backpacking and working in Europe as well as in many remote locations around Australia. Before joining the conservation volunteering team Brett worked at locations such as Uluru (Ayers Rock), South Stradbroke Island in Queensland and Pemberton in the south west region of Western Australia. He knows the country pretty well!

Brazil
Jonathan is British but has lived in Brazil for all his adult life. His role is to be a helpful friend to you and steer you through difficulties of any kind. You will meet his Brazilian sons and many volunteers have been accommodated at his house close to the Centre. Jonathan will be able to give you advice on all aspects of living and travelling in Brazil and will keep Oyster in the UK updated on your health and welfare throughout your time in Brazil.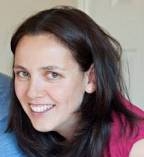 Canada - Whistler
Dual-national Tory (she is British and Canadian) took her gap year in Tremblant, went back to the UK to complete her degree and returned to Whistler to become a ski instructor. She is married to Mike, one of Whistler's most respected ski instructors, and they have two young children. Tory's full time job is as the Senior Manager at Whistler.com. She has been our representative since 2004 and knows what she's talking about, having done it herself!

Canada - Rockies
Arjun grew up in London and went to University in the UK. As a graduate he decided the time was right to take a gap year and signed up to our Rockies programme in 2005 for what he thought would just be a 6 month stay in Canada. Arjun fell in love with the Rocky Mountains and decided to stay for another year, and then another… Fast forward to today and Arjun is now a Canadian Citizen, married to a Canadian and they have a young son, Ronan.

Canada - Tremblant
Margo joined Oyster as our Tremblant representative in the summer of 2011 and is already well known to us as one of our best employers in Tremblant. Margo and her husband Luigi set up Coco Pazzo Restaurant in December 1995 and have employed a number of Oyster workers since 2006.

Canada - Jasper
Paul is originally from Quebec and has had an extensive career working for the Canadian Military Police and the Canadian government as a fraud investigator. Deciding to take on a completely different route, Paul now lives in Jasper and has followed his hobbies to become a ski instructor during the winter and rafting guide in the summer.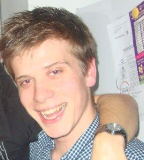 France
We have excellent support for you in France. The programme is managed by Ken who is head of the ski school we work with. He is supported by Will, who is a qualified Expedition Leader and who will be your regular contact point. Being a qualified Expedition Leader means he can support you with any problems that you are having and make sure that everyone stays in line during the season! Both Ken and Will are British and look forward to meeting you.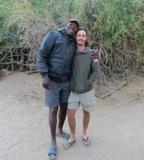 Namibia- elephant conservation
You will be in the capable hands of Chris and Mattias whilst you are volunteering in Namibia.
Mattias has been working tracking wildlife across Namibia all of his life, from rhinos to elephants and much in between! He is as strong as an ox and will lead many volunteers to building glory on the building week, as well as get you extremely excited about how to find the elephants.
Chris is from Mauritius and works closely with Mattias to track the elephants and to train you up for desert life. His knowledge of wildlife, astrology, tracking and bushcraft are second to none.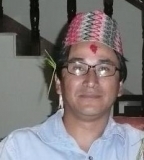 Nepal
Basant is the perfect host for your gap year in Nepal. He has been our original Nepal rep since 2001 and has supported over 100 Oyster volunteers. Half Tibetan and half Nepali, he was raised and educated in India. He has lived in Kathmandu all his working life and is married to Prerana (daughter of a British Gurkha) and they have a young son called Kundun. Basant is a fantastic character. He is a great friend to every Oyster participant in Nepal and always has time for you with a constant smile and a fantastic memory, remembering every volunteer long after they have left.

Romania
A perfect English speaker and probably the most dynamic person you will ever meet, Razvan has run our Romania programmes since 2003. A veteran rep – he has dealt with over 200 volunteers so far – he always goes way beyond his Oyster job description, organising wonderful trips (to Dracula's castle and the Black Sea among others) for participants.

South Africa - Monkeys
Paul and Lynnette have been involved in primate rehabilitation since the mid-1990s, and set up the centre to help get monkeys back to the wild. They treat you as part of the family. They have welcomed over 1000 volunteers over the years, and many keep coming back for more!

South Africa - Sharks
Christoff and Marlette will support you on this project. They are a married couple with a huge passion for conservation and preservation. Their combined experience of working and living overseas, working on nature reserves and passion for people means that they are excellently placed to help you settle in and get you involved in the day to day conservation activities.

South Africa - Sports and Teaching
Nick, who runs the Port Elizabeth sports and childcare programmes, is our local representative. He or one of his team will meet you at the airport, get you settled in and will liaise with Oyster about your welfare and progress while you are there. You'll have most interaction with Hannah, the volunteer co-ordinator, who was also an ex-volunteer who loved it so much that she has been working there ever since!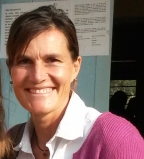 Tanzania
Madeline (or Mads as she is known) has been with us since the beginning with our first volunteers arriving in Arusha in 2000. Mads is from New Zealand and has a great sense of humour.

Thailand - Diving
Janina and Eike founded this marine conservation and research facility in 2011. A lovely couple with witty sense of humour, they both speak English, Spanish and German, with a bit of Thai thrown in for good measure.
No matter what your background is, they will be able to impress you with their vast knowledge of nearly everything (or at least point you to the appropriate book), and will make your stay unforgettable. They also know where you can get Bangers and Mash, should you ever get homesick.

Thailand - Wildlife
Edwin was born in the Netherlands, and spent the earlier part of his life in the army. Following his army career he worked in Thailand and became increasingly involved in animal welfare. Concerned by some of the practices he saw, he founded the centre to provide a home for displaced and abused animals. Edwin has lived in Thailand for 24 years, speaks fluent Thai (amongst other languages) and is fully embedded into the Thai culture.

Thailand - Elephants
Sangduen grew up in a rural mountain community in Northern Thailand, where she became fascinated by and passionate about nature and the jungle. As a child her family cared for an elephant, which started the lifelong bond. Whilst Sangduen leads the project, you will meet and become close to many of the team working at this park. They will help you to settle in and be there to train you up and offer any support you need.