Whistler Blackcomb Ski Instructor Jobs
Join the original paid work instructor programme in Whistler. Qualify as a ski instructor on our 4 week instructor programme before going on to teach skiing on your ski season. On successful completion of your Level 1, not only will you be qualified, you'll also be eligible for employment by Whistler Blackcomb as a Whistler Kids ski instructor.
The Whistler Blackcomb University program allows the opportunity to receive top coaching from the highest certified ski pros before joining the team at Whistler Blackcomb Snow School.
Oyster and Whistler Blackcomb have enjoyed a partnership since 2004 creating this unique opportunity for participants to join the snow school. Applicants typically require a minimum Level 2 CSIA qualification before they can work as instructors. This is a great way to step straight into an instructor role during your first season!
Welcome to Whistler, North America's #1 ski resort: the powder's thick, the snow is deep and the terrain is legendary. Train as a ski instructor and work the season in one of the world's most famous resorts.
How to Become a Ski Instructor
We have worked with Whistler Blackcomb to design this programme, which includes a 4 week training course, so that you receive all the necessary training for you to pass the CSIA Level 1 certification before Christmas and then secure your job as a ski instructor for the rest of the season. During the course you will be taught by Level 4 instructors – the best in town. We are proud to say that, since 2011, we have a 99% first-time pass rate.
An internationally recognised qualification, CSIA Level 1 allows you to instruct in other countries and looks great on your CV. You'll learn so much from your Level 4 instructors, not just to pass the exam but also gain a real knowledge of both Whistler and Blackcomb mountains, setting you up perfectly for your season instructing children.
Direct applicants to Whistler Blackcomb typically require a minimum Level 2 CSIA qualification before being considered for employment. However, with Oyster, you can take your Level 1 and then step straight into an instructor role in your first season!
On successful completion of the course, you will be considered eligible for employment at Whistler Blackcomb subject to vacancies and their selection process. Since 2004 we are pleased to say that we have an excellent record of finding people jobs with Whistler Blackcomb. This is due to our own selection procedures which includes an interview and pre departure briefing.
We ask for a £180 payment when booking this programme. If, in the event you are unsuccessful in the interview, or we cannot find a job for you before you leave home, the money that you pay Oyster is fully refundable.
The Job
You'll be spending your days working with children between the ages of 3-11. Your work as an instructor will include teaching basic skiing in the beginner area as well as teaching on green and blue runs, depending on the level of children in your group.
Given how much of an exciting responsibility this job is, ensuring that you are well suited and prepared is a big part of our job before you head to Canada. You will be interviewed by Oyster when we receive your application and also by the Whistler Kids General Manager at our briefing course in the September before the season begins.
This is a full time position with hours averaging 32 hours per week across the season. Expect to be paid C$13 per hour (approx £7) and be paid fortnightly. If you have any childcare qualifications or can speak other languages, take details with you to Canada and these could increase your hourly wage – every little helps. People have been known to receive tips as well!
The season generally finishes for Whistler Kids in mid-April. The exact date depends on how good the snow is! Our programme runs until the end of April to give you some time to enjoy the spring skiing and relax after a busy season, before heading home or continuing your travels.
"I've just returned from Whistler & I can definitely say it's the best thing I've ever done with my life (so far..!) For my first time leaving home and travelling, I'd say Oyster were the best company to go with, as we later found out that other programs didn't offer the support that we were guaranteed OR a job confirmed" Jasmine, Whistler Kids instructor
What Experience Do I Need?
In order to be eligible for a place on our programme, you will need childcare experience in a variety of situations and a good rapport with children. We are looking for more experience than just babysitting. Some of the children you will be teaching will be new to the sport and you will be nurturing them through the first steps of putting skis on and getting them to stop in the beginners area. Others will have been skiing almost since before they could walk and will already be confident in their ability. You've obviously got to be a better skier than them!
Your experience should be with children aged 3-11 or you should be willing to gain the relevant work experience before the start of the programme.
Some examples of the childcare experience that our participants come to us with (or can get before the start of the season) include:
Volunteering at a local Beavers or Brownies group
Coaching sport to younger years at school
Volunteering in a nursery or primary school as part of work experience
In addition to having good childcare experience, you also need to be a confident intermediate skier who is able to ski parallel, pole plant and be confident on all intermediate slopes.
Rather Not Work With Children?
We have jobs available for people who would rather teach skiing in the adult snow school at Whistler Blackcomb. On our adult programme you would receive the same service from Oyster and take the CSIA Level 1 in the same way, you would just work with adults rather than teaching children. These places are limited so book your place as soon as you can!
Accommodation and Food
You will have a guaranteed place to live in Whistler Blackcomb staff housing which is located on Blackcomb Mountain very close to the lifts. You'll live here for the whole season, even during your training when you are not officially employed. Housing is a real premium in Whistler, and our participants always comment how pleased they are that it is confirmed before arrival.
The accommodation is made up of self-contained flats, each having two bedrooms, a lounge, bathroom and small kitchen. Each caters for four people so you should expect to share a room. You will usually get lunch provided on the days that you are working and there is a meal deal for staff in a building close to where you will be living (currently $7 for a three-course meal!), however for the rest of the time you will be self-catering and you should ensure you can cook a few easy dishes before you depart!
During the four week Level 1 course the fee for the accommodation is included. Once you finish the course and start work, the money for the accommodation will be deducted from your pay cheque at the rate of approx $12 (roughly an hour's pay) per night. WiFi is included in the rent.
Highlights
Qualify as a CSIA Level 1 ski instructor at the beginning of the season, leaving the majority of the season to work and earn.
Work as a children's ski instructor for the world-renowned Whistler Blackcomb.
Receive comprehensive support and advice throughout, particularly during our orientation in Whistler which includes a ZipTrek tour.
Feel fully supported throughout the programme; take part in monthly meet-ups with Tory and the rest of your group.
Live as a local in one of the world's best and most popular ski resorts, regularly voted #1 in North America.
Why
should I do this?
There are lots of ski instructor courses in Canada that you could choose to join. We believe that this is the best you could choose. Our ski instructor training course combines getting a qualification with working full time in a highly responsible job. This is our most popular long-term programme. We are proud that so many of our participants have come through recommendations from siblings, family members and friends. With two families we have even reached the third generation of brother/sister!
If you are a confident skier and have a great rapport with children through your childcare experience, this is a perfect opportunity to boost both areas.
Working in Canada for a season is a great use of your gap year or career break. Not only will it enhance your CV but it will also enhance your independence and confidence. You will be living and working abroad for 6 months and developing your skills in a country which is renowned for high levels of customer service – great for putting on your CV or resume.
You will feel fully supported throughout the programme; benefit from our comprehensive and personal pre-departure support and advice, and enjoy a complete welcome package on arrival, including transport, accommodation, a ZipTrek Tour and banking guidance from Tory, our Whistler rep.
Getting there
As an ATOL bonded company we and can book flights for you from the UK or elsewhere. If you are flying with the group from London, we will see you off at Heathrow on departure day.  On arrival, our rep Tory will pick you up at Vancouver Airport and transport you into the city on a coach.
We will pay for you to stay in a hostel in Vancouver for your first night (assuming you arrive with the rest of the group) so that you can get over your flight.  The next day, Tory shows you where you can register for your Social Insurance Number before you hop on the coach again and head up the Sea to Sky Highway (Highway 99) to Whistler. The journey takes about two and a half hours. On arrival, we'll get you checked in and give you time to settle into your accommodation before beginning our thorough orientation.
If you want to arrange your own flights to Vancouver, that's fine too. If you arrive at the same time as the rest of the group, the airport transfer will be included, otherwise you will just need to make your own way to the hostel for the first night.
Our representative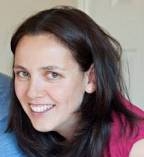 Dual-national Tory (she is British and Canadian) took her gap year in Tremblant, went back to the UK to complete her degree and returned to Whistler to become a ski instructor. She is married to Mike, one of Whistler's most respected ski instructors, and they have two young children. Tory's full time job is as the Senior Manager at Whistler.com. She has been our representative since 2004 and knows what she's talking about, having done it herself!
On arrival, Tory will arrange a short orientation course and be in close contact with you over the first couple of days. As time goes on, Tory will take more of a back seat and be there as a helpful friend should you need any help or advice. Once a month Tory hosts a meet up with the Oyster group where we provide either a meal, drinks or activity which gives you the opportunity to chat through any issues you might have. Tory is a local expert on where to go and what to see in the area.
Our representatives are there to be a helpful friend to you and steer you through difficulties of any kind. Tory will keep us updated on your health and welfare throughout.
Read more about Tory in our 'meet the reps' blog. Tory's children are part of Whistler Kids – check out her review from the parents point of view.
What is provided
One-to-one interview and informal briefing
Access to your personal 'My Oyster' account – our online portal where you can find out much more about the programme and manage your booking.
UK briefing day covering childcare issues and work advice
Meeting a senior manager from Whistler Kids at our UK briefing course
Help and advice from our UK office before departure and whilst in Canada
A job with Whistler Kids on successful completion of the Whistler University course and pre departure interview.
Organisation of staff accommodation before arrival (free during the Whistler University course and then approx $12 per night taken directly from pay cheque, which is roughly £50 per week)
Whistler University fees including tuition from Level 4 instructors, exam fees for the CSIA Level 1 Ski Instructor exam and accommodation fees during those 4 weeks. (In the unlikely event you fail you will need to pay for a re-test)
4 week ski pass, including 20% discount off food, for the duration of the Whistler University course
Full season ski pass, with staff discounts, once you begin your job
Optional flight with fixed return date. Total cost including flights £5445 for Whistler Kids Instructor (if you want a more flexible ticket this can be organised)
Your money is protected with Oyster. We have ATOL Protection (as long as we book your flights) and a bond with IPP (if we don't book your flights)
Arrangement of transportation to your accommodation from the airport
One night in a central Vancouver hostel when the group arrives in Canada
Thorough orientation when you arrive in Whistler, including some meals
Assistance organising your Social Insurance Number and bank account (with TD Canada Bank in Whistler)
Assistance and support from our representative whilst on the programme with us in Whistler, including regular social 'meet ups'
Wages once you begin your job (approx. C$400 per week, before tips)
In-resort discount on buying skis and boots when you first arrive in Whistler
Oyster Whistler Kids ski season hoody
Oyster luggage tag
ZipTrek tour during the orientation
Bus ticket back to Vancouver Airport on the Oyster programme end date
On your return:
Welcome home pack
Certificate of Recognition (on request)
References (on request)
What do I need
Be eligible for the Canadian IEC Working Holiday Program (sign up for our free application guide)
Valid passport
Have experience working with children and be a confident skier
Insurance covering winter sports and any planned independent travel, we can introduce you to a policy
Independent travel costs during or at the end of your season
All home-country travel costs
Accommodation and food costs, approximately C$20 (£12) per day. Accommodation cost is taken directly from your pay cheque
Cost of retaking your Level 1 examination in the unlikely event you fail first time
Police Check for Immigration purposes (approx. £45)
Cost of IEC Working Holiday Work Permit – C$250
28
travellers rated this project
5
5