Whistler Blackcomb Ski School support jobs
Work in the fast paced environment of Whistler Kids in one of our support roles for the winter season.
We have three different types of role available: either working back of house in the ski school kitchens; helping to ensure all of the Whistler Kids Zones are safe and fun as an Outdoor Ranger; or working closely with the kids in the den, helping to keep them motivated and having fun both during and outside of their lesson timetable.
Whistler Kids is the Whistler Blackcomb Snow School designed for children aged 3-11. Whilst the instructors are the face of the snow school, its backbone is made up of the support staff during the ski season. They are the people who keep everyone happy and fed, keep the beginner slopes clear, the Kids Zones safe, and they always have a big smile on their face!
If you have experience of working with children and like the idea of working at Whistler Kids but are not a skier then we have a limited number of support roles available, all subject to experience and interview. These places tend to go quickly so don't leave it too late to book your place.
The roles are full time and you can apply to be a kitchen assistant, outdoor ranger or den master. You can expect an average of 4-5 days work per week across the season. Working in a tourist resort means that there are fluctuations in the number of guests and therefore the number of hours of work you will get. During peak times, such as Christmas, you may be working 6 or even 7 days per week. In the quieter times you may only get 2-3 days work per week. Each pay cheque will be different so there will be times you need to live on a budget. The great thing about fewer shifts though is that you'll be able to ski on your days off and did we mention that a season-pass is included?!
Expect to earn C$13 per hour (approx £7 per hour) and be paid fortnightly.
Participants head out towards the end of November and the season generally finishes for Whistler Kids in mid-April. The exact date depends on how good the snow is! Our programme runs until the end of April to give you some time to enjoy the spring skiing and relax after a busy season, before heading home or continuing your travels.
We ask for a £180 payment when booking this programme. If, in the event you are unsuccessful in the interview, or we cannot find a job for you before you leave home, the money that you pay Oyster is fully refundable.
Kitchen Assistant
Within this role you will be helping to prepare the lunches for the children and staff each day. Having previous experience working around food and children is a real asset for this job but not essential. What is key is a positive outlook, willingness to learn and a big smile for the kids and staff alike.
You can expect to work in all roles within the kitchen. The job involves basic food preparation, dish-washing, setting up & clearing tables and serving food.
Each day we would rotate and do different tasks so we all had a chance to do different jobs in the kitchen. During the quiet times of the season (and when there was decent snow) we were allowed ride breaks which was pretty awesome! – Clare Barrett, Kitchen Assistant
Outdoor Ranger
Whistler Kids is not restricted to the beginner slopes and main building. There are also two adventure play parks – Treefort and the Magic Castle – that need to be maintained and supervised. The role of the Outdoor Ranger is to keep all of the Whistler Kids areas safe, animated and fun.
You'll start work early in the morning, setting up the equipment on the nursery slopes and clearing snow in the parks. This role combines manual labour, working outdoors all day and supervising children. To be a candidate for this role, you need to have previous experience working with children, be at least an intermediate skier/boarder (you need to transfer equipment between locations), have a keen sense of safety and have previous outdoor/manual work experience.
Den Master
When you're dealing with children aged 3-11, they are not going to all be happy all of the time. The Den Master is someone who can help the instructors look after children who are upset, need the loo or do not want to ski – generally it is the 3-5 year olds who struggle the most with the cold temperatures associated with learning to ski. These children need to be able to come inside, warm up and cheer up so that they will head back out onto the mountain with the instructor. This is where the Den Master needs to come in with games, smiles and laughter!
This is not a full time 'day care' role. The parents have paid for their kids to ski so that is what they need to be doing. When all the children are happy, you can get involved in other support roles – helping out in the kitchen or assisting instructors by picking children up when they fall over on the beginner slopes.
For this role you need to have good experience of working with young children in a nursery or crèche setting. The more experience the better for this role!
Accommodation and Food
You will live in Whistler Blackcomb staff housing which is located on Blackcomb Mountain.
The accommodation is made up of self contained flats, each with 2 bedrooms, a lounge, bathroom and small kitchen. Each caters for 4 people so you should expect to share a room. The accommodation is very close to the slopes, the lifts and to work, so you are in one of the best locations in the whole resort!
You will be living on a self catering basis although you will usually get a meal on the days that you are working. There is a meal deal for staff in a restaurant close to the accommodation (currently $7 for a 3 course meal!) which many of our participants like to make the most of on a regular basis.
The cost of the accommodation is deducted from your pay cheque at the rate of approx $12 (roughly one hour's pay) per night. WiFi is included in your rent.
Highlights
Earn money while working for the world-renowned Whistler Blackcomb.
Season ski pass and discounts included.
Gain great employment experience – working abroad looks impressive on your CV!
Feel fully supported throughout the programme with a thorough orientation on arrival followed by monthly meet-ups with Tory, our country rep, and the rest of your group.
Live as a local and have an amazing social life in one of the world's best and most popular ski resorts, regularly voted #1 in North America.
Why
should I do this?
These roles are great for people who do not have as much ski experience or who are snowboarders. Excluding the Outdoor Ranger role, you will not need to ski at work so you can concentrate on developing your skills on the mountain during your time off.
The great thing about being a support staff member within Whistler Kids is that you get the same benefits as the instructors – which means, among other things, you get a season long ski pass included with the job!
Working in Canada for a season is a great use of your gap year or career break. Not only will it enhance your CV but it will also enhance your independence and confidence. You will be living and working in another country for 5 months and developing your skills.
Getting there
We are an ATOL bonded company and can book flights for you from the UK or elsewhere. If you are flying from London on a flight booked by us, we will see you off at Heathrow on departure day with the rest of your group.  On arrival, our rep Tory will pick you up at Vancouver Airport and transport you into the city by coach.
We will pay for you to stay in a hostel in Vancouver for your first night (assuming you arrive with the rest of the group) so that you can get over your flight.  The next day, Tory shows you where you can register for your Social Insurance Number before you hop on the coach again and head up the Sea to Sky Highway (Highway 99) to Whistler. The journey takes about two and a half hours. On arrival, we'll get you checked in and give you time to settle into your accommodation before beginning our thorough orientation.
If you are making your own way to Vancouver, you may need to meet the group at the hostel and we will give you plenty of information on what to do.
Our representative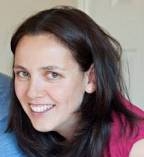 Dual-national Tory (she is British and Canadian) took her gap year in Tremblant, went back to the UK to complete her degree and returned to Whistler to become a ski instructor. She is married to Mike, one of Whistler's most respected ski instructors, and they have two young children. Tory's full time job is as the Senior Manager at Whistler.com. She has been our representative since 2004 and knows what she's talking about, having done it herself!
On arrival, Tory will arrange a short orientation course and be in close contact with you over the first couple of days. As time goes on, Tory will take more a back seat and be there as a helpful friend should you need any help or advice. Once a month Tory hosts a meet up with the Oyster group where we provide a few drinks and snacks which provides the chance to chat through any issues you might have. Tory is a local expert on where to go and what to see in the area.
Our representatives are there to be a helpful friend to you and steer you through difficulties of any kind. Tory will keep us updated on your health and welfare throughout.
Read more about Tory in our 'meet the reps' blog.
What is provided
One-to-one interview and informal briefing
Access to your personal 'My Oyster' account – our online portal where you can find out much more about the programme and manage your booking
UK briefing day covering childcare issues and work advice
Meeting a senior manager from Whistler Kids at our UK briefing course (conducted on Skype for those outside the UK)
Help and advice from our UK office before departure and whilst in Canada
Oyster will guarantee to find you a job
Organisation of staff accommodation before arrival (nightly cost of approx $12 per night taken directly from pay cheque, which is roughly £50 per week)
Full season ski pass, with staff discounts, once you begin your job
Optional flight with fixed return date. Total cost including flight £3395 (if you want a more flexible ticket this can be organised).
Your money is protected with Oyster. We have ATOL Protection (as long as we book your flights) and a bond with IPP (if we don't book your flights)
Financial protection through IPP (if you book your own flights)
Arrangement of transportation to your accommodation from the airport
One night in a central Vancouver hostel when the group arrives in Canada
Thorough orientation when you arrive in Whistler
Assistance organising your Social Insurance Number and bank account (with TD Bank in Whistler)
Assistance and support from our representative, Tory, throughout the season, including monthly social 'meet ups'
Wages paid fortnightly (approx. £200 per week, before tips)
In-resort discount on buying skis and boots when you first arrive in Whistler
ZipTrek session during the orientation
Unique Oyster hoody
Oyster luggage tag
Bus ticket back to Vancouver Airport on the programme end date
On your return:
Welcome home pack
Certificate of Recognition (on request)
References (on request)
What do I need
Be eligible for the Canadian IEC Working Holiday Program (sign up for our free application guide)
Passport valid for a minimum of 6 months after your return date
Insurance covering winter sports and any planned independent travel, we can introduce you to a policy
Independent travel costs during and at the end of the season
All home-country travel costs (eg to the airport)
Accommodation and food costs, approximately C$18 (£11) per day. Accommodation cost is taken directly from your pay cheque
Police Check for Immigration purposes (approx. £45)
Cost of IEC Working Holiday Permit – C$250
4
travellers rated this project
5
4.5