Whistler Hospitality jobs
Work in one of Whistler's top hotels or spas on your ski season, working hard to earn the money to make the most of the incredible skiing and snowboarding opportunities here. Whistler is one of the world's most renowned resorts for its variety of terrain and its amazing powder, so you could not ask for a better place to spend your season.
Oyster has been working with hotels in Whistler since the year 2000. Since then we have arranged work for our hardworking and enthusiastic participants in hotels such as the Fairmont, Delta and Westin – all of the top hotels in the resort. Whilst the exact role cannot be confirmed until nearer departure, participants generally work in the housekeeping or food and beverage departments of these distinguished hotels. We also work with Scandinave Spa in Whistler, an employer that offers us positions in similar roles.
Standards of service are extremely high in Canada. As such you will begin your work in an entry level position, with the opportunity to prove yourself and potentially move into other areas. You will need to be punctual, turn up to work in the correct uniform looking smart, have a big smile on your face and be genuinely friendly and courteous to guests.
The jobs are full time and you can expect an average of 4-5 days work per week across the ski season. Working in a tourist resort means that hours vary with season, snow conditions and guest numbers. On average you'll get 2 days off per week to ski or snowboard. During peak times such as Christmas you may be working 6 or even 7 days per week. In the quieter times you may only get 2-3 days work per week. Each pay cheque will be different so there will be times you need to live on a budget.
Expect to earn a minimum of C$13 per hour (approx £7 per hour) and be paid fortnightly.
If you have worked in a hotel before then do tell us on application as this may help us find a job for you in other hotel departments although this cannot be guaranteed.
We ask for a £180 payment when booking this programme. If, in the event you are unsuccessful in the interview, or we cannot find a job for you before you leave home, the money that you pay Oyster is fully refundable.
Accommodation and Food
You will live in accommodation organised by your employer. Some employers have space at the main Whistler Blackcomb staff housing on Blackcomb Mountain, while others have their own staff accommodation within the hotel complex or surrounding area.
You should expect to share a room with at least one other person and to share kitchen facilities.
Most employers will provide a free or discounted meal on your shifts. For the rest of the time you will be self catering and you should ensure you can cook a few easy dishes before you depart!
The cost of the accommodation is deducted from your pay cheque at the rate of between $11 and $20 per night, depending on the employer. This is usually the equivalent of an hours' pay per night.
Highlights
Gain work experience with an internationally recognised brand – will look great on your CV!
Receive full support from Tory, our country rep, through monthly meet-ups with her and the rest of your group.
'Work hard, play hard'- earn money and enjoy an amazing social life with like-minded people from around the world.
Most employers offer discounted ski passes to employees
Experience local life in one of the world's best and most popular ski resorts, regularly voted #1 in North America.
Why
should I do this?
If you are considering a career in the hospitality industry, working in a hotel in Whistler will give you a great opportunity to get behind the scenes in an entry level job and see how a busy hotel keeps running.
Working in Canada for a season is a great use of your gap year. Not only will it enhance your CV -Canada is recognised as being a country with extremely high levels of customer service – but it will also enhance your independence and confidence.
Getting there
We are an ATOL bonded company and can book flights for you from the UK or elsewhere. If you are flying from London, we will see you off at Heathrow on departure day.  On arrival, our rep Tory will pick you up at Vancouver Airport and transport you into the city on a coach.
We will pay for you to stay in a hostel in Vancouver for your first night (assuming you arrive with the rest of the group) so that you can get over your flight.  The next day, Tory shows you where you can register for your Social Insurance Number before you hop on the coach again and head up the Sea to Sky Highway (Highway 99) to Whistler. The journey takes about two and a half hours. On arrival, we'll get you checked in and give you time to settle into your accommodation before beginning our thorough orientation.
Our representative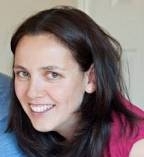 Dual-national Tory (she is British and Canadian) took her gap year in Tremblant, went back to the UK to complete her degree and returned to Whistler to become a ski instructor. She is married to Mike, one of Whistler's most respected ski instructors, and they have two young children. Tory's full time job is as the Senior Manager at Whistler.com. She has been our representative since 2004 and knows what she's talking about, having done it herself!
On arrival, Tory will arrange a short orientation course and be in close contact with you over the first couple of days. As time goes on, Tory will take more a back seat and be there as a helpful friend should you need any help or advice. Once a month Tory hosts a meet up with the Oyster group where we provide a few drinks and snacks which provides the chance to chat through any issues you might have. Tory is a local expert on where to go and what to see in the area.
Our representatives are there to be a helpful friend to you and steer you through difficulties of any kind. Tory will keep us updated on your health and welfare throughout.
Read more about Tory in our 'meet the reps' blog.
What is provided
One-to-one interview and informal briefing
Access to your personal 'My Oyster' account – our online portal where you can find out much more about the programme and manage your booking.
UK briefing day covering hotel issues and work advice
Help and advice from our UK office before departure and whilst in Canada
Oyster will guarantee to find you a job
Organisation of staff accommodation before arrival (nightly cost of approx $11 per night taken directly from pay cheque, which is roughly £50 per week)
Discounted ski pass through your employer
Optional flight with fixed return date. Total cost including flight £2495 (if you want a more flexible ticket this can be organised).
Your money is protected with Oyster. We have ATOL Protection (as long as we book your flights) and a bond with IPP (if we don't book your flights)
Arrangement of transportation to your accommodation from the airport and local information
One night in a central Vancouver hostel when the group arrives in Canada
Assistance organising your Social Insurance Number and bank account (with TD Bank in Whistler)
Assistance and support from our representative throughout the season, including regular social 'meet ups'
Wages paid fortnightly (approx. £120 per week, before tips)
In-resort discount on buying skis and boots when you first arrive in Whistler
Bus ticket back to Vancouver on the programme end date
Oyster luggage tag
On your return:
Welcome home pack
Certificate of Recognition (on request)
References (on request)
What do I need
Be eligible for the Canadian IEC Working Holiday Program (sign up for our free application guide)
Insurance covering winter sports and any planned independent travel, we can introduce you to a policy
Passport valid for a minimum of 6 months after your return date
Independent travel costs during and at the end of the season
All home-country travel costs (eg to the airport)
Accommodation and food costs. Accommodation cost is taken directly from your pay cheque
Police Check for Immigration purposes (approx. £45)
Cost of IEC Working Holiday Permit – C$250