Work as a Tube Park attendant at Whistler Blackcomb
If you want to spend a season living and working in Canada, and love the great outdoors, this job could be just what you are looking for. Working as a Tube Park Attendant is fun, responsible, hard work but above all, a once in a lifetime experience.
In this job you will work in all aspects of the Coca-Cola Tube Park operation while providing guests with courteous and friendly service. You role will involve working as the lift operator, starter or ticket validator on a rotating basis.
The Tube Park operates between 11am and 8pm during the week and between 10am and 8pm at weekends and during the holidays. The day will start with safety checks and set up before the guests arrive. This will involve setting up the tubing lanes, signage and pedestrian areas.
Your role will then be to assist the guests whilst they are at the Tube Park. If you have never been to a tube park before, hopefully our photos will give you a good sense of what to expect. Basically, the guest takes a ride on a lift with their tube (think big rubber ring) and when they get to the top of the lift, you will be on hand to get them sat in their tube ready for the ride back down.
This is an incredibly exhilarating experience and the Coca-Cola Tube Park offers those with a sense of adventure a really fun experience for the young and the young at heart.
This is not an easy role. It is a job that requires a high level of physical fitness and a willingness to be working outside whatever the weather. Along with being physically fit, you will also need to have previous experience of physical/manual duties.
We have a limited number of Attendant roles available each season so don't delay in getting your place booked.
As the Tube Park doesn't open until 10am, there is always the possibility of getting some early morning skiing/boarding in before work starts – always a nice bonus!
The role is full time and you'll work an average of 4 days per week across the ski season. Expect to earn $13 per hour and be paid fortnightly. Working in a tourist resort means that there are fluctuations in the number of guests and therefore the number of hours of work you will get. During peak times, such as Christmas, you may be working 6 or even 7 days per week. In the quieter times you may only get 2-3 days work per week. Each pay cheque will be different so there will be times you need to live on a budget. The great thing about fewer shifts though is that you'll be able to ski/board on your days off and did we mention that a season-pass is included?!
Please note: We ask for a £180 payment when booking this programme. If, in the event you are unsuccessful in the interview, or we cannot find a job for you before you leave home, the money that you pay Oyster is fully refundable.
Accommodation and Food
You will live in Whistler Blackcomb staff housing which is located on Blackcomb Mountain. The Tube Park is just next door so there's no excuse for being late!
Staff housing is made up of self contained flats, each with 2 bedrooms, a lounge, bathroom and small kitchen. Each caters for 4 people so you should expect to share a room. The accommodation is very close to the slopes, the lifts and to work, so you are in one of the best locations in the whole resort!
Your accommodation is self-catered and so close to work that you'll easily be able to pop back for lunch each day. In the evenings there is a meal deal for staff in a restaurant close to the accommodation (currently $7 for a 3 course meal).
The cost of the accommodation is deducted from your pay cheque at the rate of approx $12.60 (just over one hour's pay) per night. WiFi is included in your rent.
Highlights
Spend your season working in the great outdoors with one of the best 'office views' going.
Earn money while working for the world-renowned Whistler Blackcomb.
Season ski pass and discounts included.
Feel fully supported throughout the programme with a thorough orientation on arrival followed by monthly meet-ups with Tory, our country rep, and the rest of your group.
Live as a local and have an amazing social life in one of the world's best and most popular ski resorts, regularly voted #1 in North America.
Why
should I do this?
Working in the Tube Park is the perfect job for people who have experience of working in outdoor or physical roles and who want to spend a winter season in one of the best resorts on the planet.
You don't need to be the world's best skier or snowboarder to enjoy this job, in fact, previous ski/boarding experience is not required for this role. If you are new to the sport, you certainly won't be by the end of the season!
As a member of the Whistler Blackcomb Operations team you will enjoy lots of employee benefits, including the season long ski pass.
Working in Canada for a season is a great use of your gap year or career break. Not only will it enhance your CV but it will also build your independence and confidence. You will be living and working in another country for 5 months and developing these skills and others.
Getting there
As an ATOL bonded company we can book flights for you from the UK, or elsewhere, to Vancouver. If you are flying from London on a flight booked by us, we will see you off at Heathrow on departure day with the rest of your group. On arrival, our rep Tory will pick you up at Vancouver Airport and transport you into the city by coach.
We include the accommodation for the first night of the Oyster programme in a Vancouver hostel so that you can get over your flight. Early on day two, Tory shows you where you can register for your Social Insurance Number before you hop on the coach again and head up the Sea to Sky Highway (Highway 99) to Whistler. The journey takes about two and a half hours. On arrival, we'll get you checked in and give you time to settle into your accommodation before beginning our thorough orientation.
If you are making your own way to Vancouver, you may need to meet the group at the hostel and we will give you plenty of information on what to do.
Our representative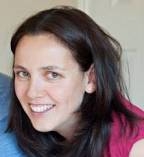 Dual-national Tory (she is British and Canadian) took her gap year in Tremblant, went back to the UK to complete her degree and returned to Whistler to become a ski instructor. She is married to Mike, one of Whistler's most respected ski instructors, and they have two young children. Tory's full time job is as the Senior Manager at Whistler.com. She has been our representative since 2004 and knows what she's talking about!
On arrival, Tory will arrange a short orientation course and be in close contact with you over the first couple of days. As time goes on, Tory will take more a back seat and be there as a helpful friend should you need any help or advice. Once a month Tory hosts a meet up with the Oyster group where we provide a few drinks and snacks which provides the chance to chat through any issues you might have. Tory is a local expert on where to go and what to see in the area.
Our representatives are there to be a helpful friend to you and steer you through difficulties of any kind. Tory will keep us updated on your health and welfare throughout.
What is provided
One-to-one interview and informal briefing
Access to your personal 'My Oyster' account – our online portal where you can find out much more about the programme and manage your booking
UK briefing day covering and work advice and meeting the rest of the group
Meeting a senior manager from Whistler Blackcomb at our UK briefing course (conducted on Skype for those outside the UK)
Help and advice from our UK office before departure and whilst in Canada
Oyster will guarantee to find you a job
Organisation of staff accommodation before arrival (nightly cost of approx $12.60 per night taken directly from pay cheque, which is roughly £55 per week)
Full season ski pass, with staff discounts, once you begin your job
Optional flight with fixed return date. Total cost including flight £3395 (if you want a more flexible ticket this can be organised)
Your money is protected with Oyster. We have ATOL Protection (as long as we book your flights) and a bond with IPP (if we don't book your flights)
Financial protection through IPP (if you book your own flights)
Arrangement of transportation to your accommodation in Whistler from the airport
One night in a central Vancouver hostel when the group arrives in Canada
Assistance organising your Social Insurance Number and bank account (with TD Bank in Whistler)
Assistance and support from our representative, Tory, throughout the season, including monthly social 'meet ups'
Wages paid fortnightly (approx. £120 per week, before tips)
In-resort discount on buying skis and boots when you first arrive in Whistler
Unique Oyster hoody
Oyster luggage tag
Bus ticket back to Vancouver Airport on the programme end date
On your return:
Welcome home pack
Certificate of Recognition (on request)
References (on request)
What do I need
Be eligible for the Canadian IEC Working Holiday Program (sign up for our free application guide)
Passport valid for a minimum of 6 months after your return date
Insurance covering winter sports and any planned independent travel, we can introduce you to a policy
Independent travel costs during and at the end of the season
All home-country travel costs (eg to the airport)
Accommodation and food costs, approximately C$18 (£11) per day. Accommodation cost is taken directly from your pay cheque
Police Check for Immigration purposes (approx. £45)
Cost of IEC Working Holiday Permit – C$250