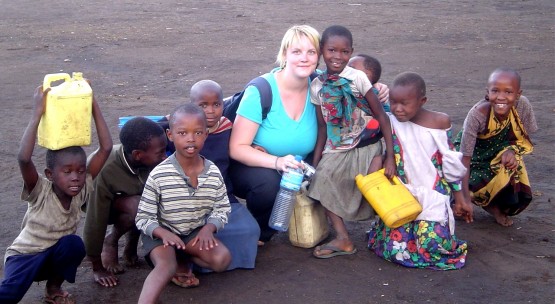 It's that time of year again – A-Level results are out – finally the wait is over and you can enjoy the last few weeks of summer! I hope that you got the results that you needed for whatever your next step entails.
I know that there will be some of you with quite mixed emotions about results day and what it all means to you. From our point of view, people planning on going to University generally fall into one of three broad categories on A-Level results day:
First, Those who got exactly what they needed and have got into University. Congratulations to you, you should all be very proud of yourselves and looking forward to the adventure of University starting next month.
Second, Those who have already planned a gap year and deferred their entry to University. You can now relax and forget about University and studying, for the next few months at least! Today you will have had your University place confirmed for a start in 2014.
Whatever you do on your gap year, enjoy it and make the most of every experience. I'm sure you'll have the most amazing gap year gaining experience, visiting new places, trying new things and recharging your batteries – you deserve it!
And thirdly, Those who have missed out on their University place. Whilst it might seem like the end of the world right now, the important thing is to not rush into making a decision. Clearing is a great way to get yourself to University but you may need to make a compromise to get yourself into the system that you might not be happy with (location, course etc).
If you don't get a University place this year, or decide that with your grades you want to reapply, there's always next year (I don't see that an extra year until Graduation will make a difference, once you begin your career you'll most likely be working until you are 75!).
Use the next 12 months to gain valuable life skills and enhance your CV. A well spent gap year can not only be a great experience but can also help with your next UCAS application. The admissions staff will be really keen to see that you are making the most of your gap year in your Personal Statement so, if you can write about spending 4 months living with a family, teaching in a school and trekking in Nepal, for example, the admissions staff will be pretty impressed!
Don't just take my word for it. According to a survey carried out by the Association of Graduate Recruiters, 88% of recruiters think a well-structured gap year helps equip you with the soft skills you may not have acquired while studying.
Richard Oliver, of the Year Out Group, adds "Students who take a year out before university arrive refreshed, focused and, if they have made full use of their time out, they will be better able to make the transition from dependence to independence".
The phone lines at Oyster HQ have been ringing almost constantly today with people seeking advice on how to plan an 'unplanned' gap year and we are delighted to be able to help make people aware of the options available to them.
If you are someone in the third category and want some help and advice, please do feel free to call us on 01892 770771 or Email Us with your questions.
If you don't think you fit into any of these categories, let us know your situation and we can add it to the list. One things for sure… you won't be the only one!