Our friends in South Africa, at the elephant conservation programme, have sent us news about our favourite ellies.  Here at Oyster, we love an update about our sponsored animals and it's great to hear about all the fantastic work that is happening out there.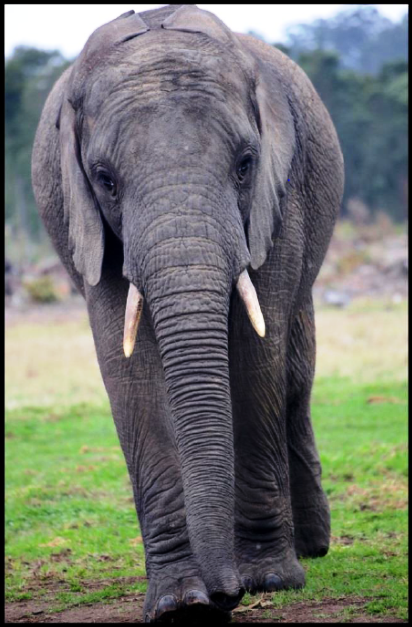 The elephants have been celebrating many events recently. On Mother's day and Father's day, even the little ones were treated, receiving a small bouquet of treats, so they felt included. At the end of August, Mashudu, our sponsored elephant, reached the grand old age of 8 and was given a 'bithday cake' made of fruit- his favourite! We also received an update on his love of sweet potatoes, which the guides often dig up for him to enjoy.
The animals living at the park are all getting on well. Mashudu continues to get on with his friend, Shugu. Even the zebras are becoming braver around the gentle giants. Often the park keepers spot the elephants playing with the baby zebra and they seem to have called a truce- although cheeky Mashudu often likes to chase them!
Volunteers at the park have been working closely with a local primary school. In August, almost 300 students visited the pak. Some of the children had never seen an elephant before! The park promotes conservation through education and likes to offer local children the opportunity to interact with the animals. Children fall in love with the beautiful creatures and this mean that a better relationship is established between humans and elephants. Education is key in ensuring that elephants are treated well in the future.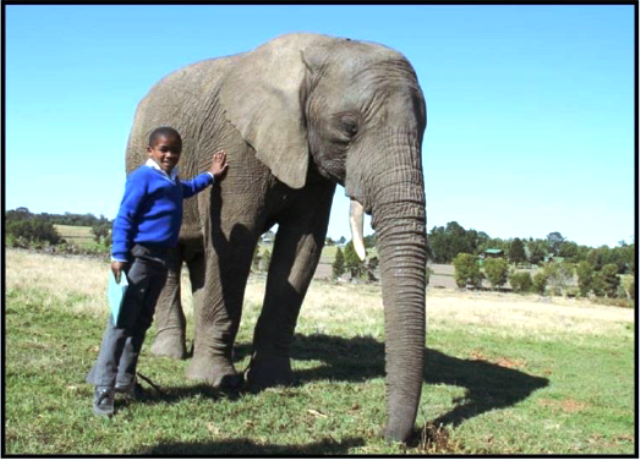 We are always on the look out for enthusiastic, animal lovers to join the elephant conservation project in South Africa on their gap year or career break. If you want to meet these magnificent animals and work with animals abroad, we would love to hear from you. You can find more information about all our animal volunteer work on our animal welfare page. Alternatively, read our blogs for more info about the elephants and to keep updated on their progress.