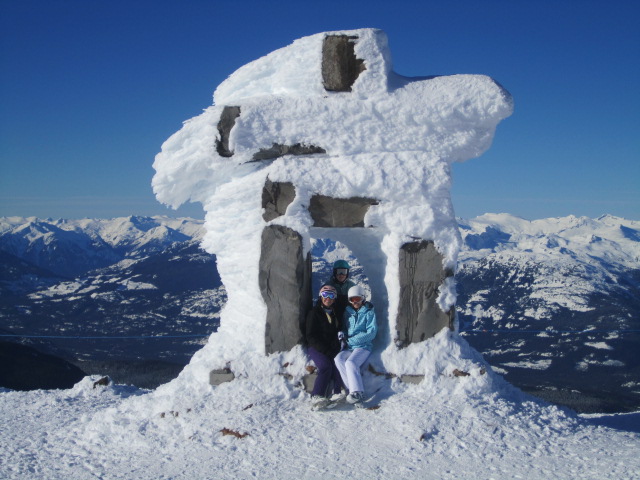 The 2016 Working Holiday Permits for Canada have all been issued for UK passport holders. If you have been one of the lucky ones to have been selected from the pool of candidates, congratulations!
For those of you not as successful, what next? Well, firstly, don't despair. Every year, we deal with people who have not been able to secure a working holiday permit for Canada and we go on to help them plan an equally enjoyable and worthwhile gap year on one of our other programmes.
The great news for 2016 is that, with Oyster, you can still go to Canada without the work permit! Whilst you wouldn't be able to work, you would be able to get involved in our instructor training courses in Whistler and Jasper. As these are not paid jobs, you would just need a tourist visa to be able to participate.
As you might have already seen, western Canada is set for an awesome season with above average snowfall predicted.
So what's still available for this coming winter in Canada, and beyond?
Whistler
In Whistler, we have a variety of ski and snowboard instructor courses available. All of the courses are certified by CASI or the CSIA so you know that you will be getting a worthwhile qualification. On our 4 week programmes, you'll go through the training and exam for either the snowboarding CASI, or skiing CSIA, Level 1. Stay for 11 weeks and you can get so much more for your money. Add the CSIA/CASI Level 2 to your CV, as well as park training and the Avalanche Skills Training Level 1 and 2. On our 11 week ski programme, you'll also receive training on how to coach disabled skiers, culminating in the Canadian Association for Disabled Skiing (CADS) Level 1 qualification.
Jasper
We've been working with Marmot Basin, a leading ski resort in the Canadian Rockies, since 2014, sending groups of skiers and snowboarders to live in the town of Jasper for 11 weeks to gain the CASI or CSIA Level 1 and 2 qualifications. In Jasper, participants live in a hotel, with meals provided. We include the bus transfer to the resort everyday and you'll be coached by Level 4 instructors. The great thing about Marmot Basin is that it is a relatively quiet resort, but with excellent snow! Being quiet means plenty of room on the slopes and no lift queues!
France
Closer to home, you could spend your season training to become a ski instructor in Morzine. This Level 1 and 2 programme will have you living in a chalet close to the lifts, and includes a free heli-skiing day!
Romania
If you are still looking to get paid-work as an instructor this winter, consider our programme in Poina Brasov, Romania's largest ski resort. Poina Brasov is being listed by lots of international travel agencies as one of the best places to ski in eastern Europe. We have positions available within the ski school for skiers or snowboarders. You need to have previous childcare and ski/boarding experience. After at least two weeks of coaching, you'll be ready to work for the ski school between December and March. Duties vary from working in the shop, instructing kids and adults, to clearing snow. This is a great programme if you want to earn some money to finance your social life and boost your CV.
Hopefully these programmes give you inspiration for how to fill your winter. Over the years, people who have not been successful for the Canada work permit have gone onto many different types of programme with Oyster. From farming in the Australian Outback, to coaching sport to kids in South Africa, each of them have made the most of their gap year.
Remember that any Oyster programme booked by the end of September 2016 will benefit from our price freeze!