New Year's Eve can often be a bit of an anti-climax, repetitive or just plain boring. Next year, why not think about celebrating in style in one of these fantastic locations around the world. We take a look at where they know how to do it properly!

Some people will enjoy an evening in with friends and family to have a nice meal and drinks, followed by watching the firework display live on TV. Others will want to be out watching the fireworks in person followed by dancing and drinks.
Below is a list of just a few places in the world that are highly regarded for their New Year's Eve festivities and maybe, just maybe it will make you want to go and join in!
New York City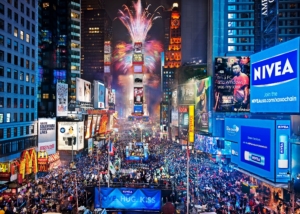 It comes at no surprise that New York City is considered to be one of the best places to spend New Year's Eve, well after all it is the city that never sleeps! Thousands of people will head to Times Square to watch the famous glitter ball being slowly dropped, along with a ton of confetti as they count in the New Year. New York City is also well known for its celebrity guests and this year is no different as Mariah Carey will be performing. If however you did not fancy spending your New Year's Eve surrounded my thousands of people, you can also enjoy a boat cruise where you can watch the fireworks and at the same time enjoy a panoramic view of Manhattan. Personally – both options sound awesome – I need no excuse to visit New York more than once.
Rio de Janeiro, Brazil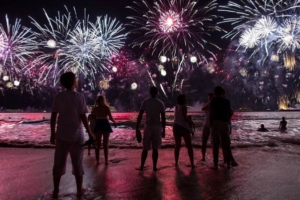 It is no surprise that the world's largest New Year's party takes place on the beautiful beaches of Copacabana Beach. Over 2 million people travel to join the party, dressed in white. Accessories of red, green and yellow are worn as a celebration of romance, good health and prosperity. This amazing spectacle is all to celebrate the goddess of the sea. Dance the night away to the Samba rhythms!
Sydney, Australia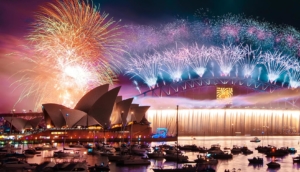 Sydney is well known for its spectacular firework display, and the backdrop isn't too bad either! Australia is where many people go to travel, so New Year's Eve is definitely a time where everyone comes together to see in the New Year with old and potential new friends. In Sydney, you can see mini-light shows, a lighted boat parade and join the dance party held at the famous Bondi Beach. Also just like New York City, you can also enjoy a boat cruise to see in the New Year and watch the fireworks. What makes Australia great at this time of the year is that while waiting to see the fireworks, you can enjoy the sunshine with a Aussie barbie.
Paris, France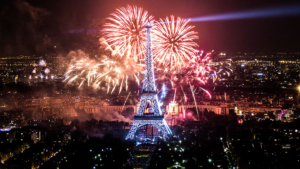 Paris – The city of love. Love is certainly in the air on New Year's Eve as everyone comes together to enjoy the beautiful firework display with the Eiffel Tower as the backdrop. Paris's streets come to life with parties, especially around the Sacre-Coeur in Montmartre – definitely somewhere to visit if you are lucky enough to be spending New Year's Eve in Paris. However if you fancy doing something a little bit different, you can go and watch a show in the theatre such as Moulin Rouge or travel along the Seine in a boat – very romantic!
Koh Phangan, Thailand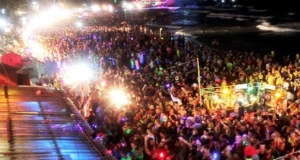 Famous for the full moon party throughout the year, this famous Thai island turns it up a notch for the New Year's Eve party. Not for the faint-hearted, but if you are looking for the ultimate party, look no further. Dance on the beach until the sun rises.
Making a new year's resolution to travel more, get inspiration from our website. Whether you want to spend 2018 on a snowy mountain or a sun-soaked beach, we have plenty of adventures for you to choose from!