Included in the price of our 12 and 16 week volunteer programmes in Nepal is an 8 day tour of Tibet. Here, Chris Wagstaff gives us a day by day account of this once in a lifetime trip.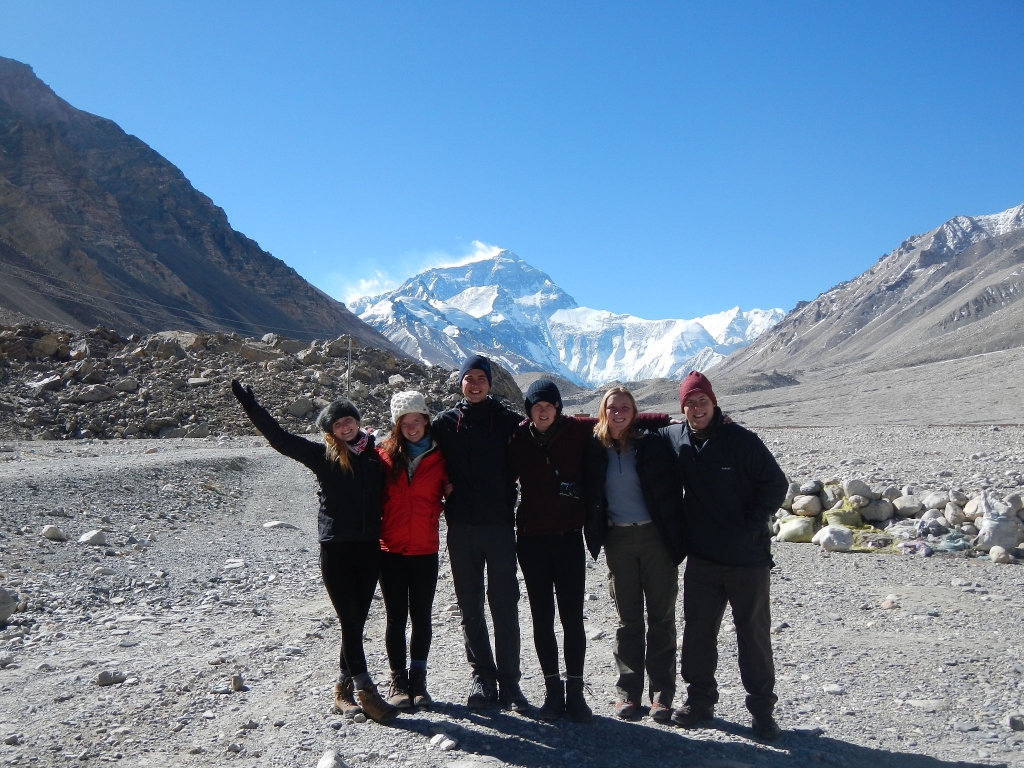 The Tibet tour was a truly incredible experience. Despite the huge amounts of driving we all had an incredible time. Day one got us just across the border between Nepal and Tibet, via a stop at the "Last Resort Bridge" to watch the bungee jumpers. Our Tibetan guide, Norbu, smoothed things along nicely through the border (even if we did have to eat the 28 bananas that Sophie and Laura had brought with them as fruit couldn't go through customs!). Norbu gave us a great overview of Tibetan culture over dinner which was a great starting point for the rest of the trip.
Day two broke crystal clear as we headed up the passes deeper into Tibet. The mountain scenery was stunning and there were plenty of photo stops (including our first glimpse of Mt Everest!). We reached our overnight stop just after midday and we took a walk around the town to a viewpoint that looked out over the plateau. We went to bed early that night as we were up early to head to Everest Base Camp for the sunrise.
Day three saw us head to Everest Base Camp (an extra addition to the trip whilst we were in Nepal) early in the morning. One very cold and bumpy drive later we were there and the view didn't disappoint. Norbu said we were lucky as the view was apparently only that good one to three times a year! We wrote the names of family and friends on a string of prayer flags (to bring good luck) and strung it up at Base Camp. Back on the road we reached our overnight stop and some warm showers. We had dinner in a local restaurant and had meat dumplings with soup.
Day four was our first sightseeing trip of the tour. First on the list was the Tashinlupo Monastery. Norbu was incredibly knowledgeable about the lives of the monks and the features of the monastery. He also told us more about the history of Tibet and Bhuddism which helped put it in perspective. Back in the car we headed to our overnight stop at Gyantse and a visit to an alter monastery. This one was much smaller but it contained some truly unique artefacts, almost 1,000 900 year old manuscripts written in real gold ink! That night was Rebecca's birthday, so Norbu had organised a cake and we had a bit of a party in the restaurant.
Day 5 brought us to the Tibetan capital, Lhasa, after a drive through more incredible scenery (including a huge mountain lake and mountain glaciers). Arriving in Lhasa we had lunch and Norbu took us for a walk through the streets to the Jokhang Temple. As well as talking to us about the temple he explained the impact that the Chinese occupation is having on Tibet. Getting this first hand account of what is a highly controversial subject was truly unique and a welcome addition to our knowledge.
Day 6 involved us getting to know more about the lives of the Dalai Lamas. We visited the symbolic winter palace of the Dalai Lama (the Potala). Norbu once again was a bank of knowledge, explaining how the Dalai Lamas lived and worked through to the features and stories of this unique building. After lunch we paid a special visit to the Dalai Lama's summer palace. Built shortly before his exile he could only enjoy it for 3 years before he left for India. It is a fascinating building and a truly beautiful place.
Day 7 and 8 saw us drive all the way back to Kathmandu from Lhasa. It was a long trip but we all managed to have a good time regardless. Tibet also had an incredible leaving gift for us. On the first high pass we'd driven over on day 2, we found it was now covered in snow! Saying goodbye to Norbu got a little emotional as we'd got to know this amazing guy over the last week. We were glad to have such an amazing guide and we all counted him as our friend.
The trip to Tibet was an incredible once in a lifetime experience and a true highlight of the Oyster Programme.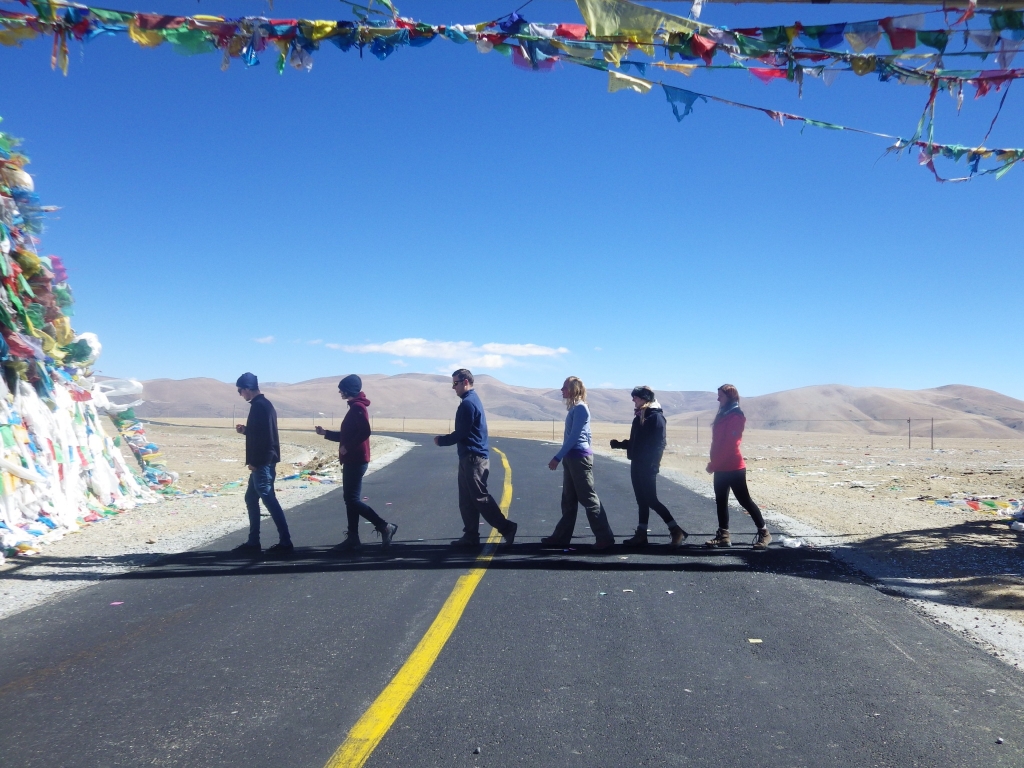 Thanks Chris! For more information about the rest of our programme in Nepal, check out our volunteer teaching in Nepal webpage. If you have any questions, please comment below or contact our Nepal Destination Manager, Jon ([email protected] or +44 1892 771972).