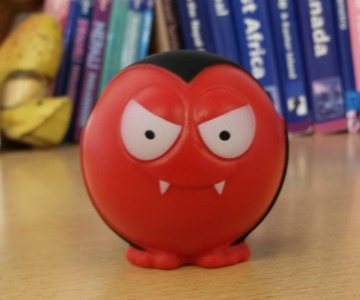 Today is Comic Relief in the UK, a day when comedians and people in showbiz make fools of themselves, all in the name of raising money for projects in Africa and the UK. This event comes round every two years and is an event I always look forward to. Partly because the TV show is excellent (with a mix of comedy and stories of where donations have gone to help projects) and partly because it brings back memories of my own gap year in Tanzania where I volunteered as an English teacher for 5 months.
Comic Relief, or Red Nose Day as it has become known, really focuses my mind. It makes me think back to my time in Africa, the success stories but also the hardship. Comic Relief is also an opportunity for me to assess the projects that we have, particularly in East Africa, for their effectiveness and how they are helping the local communities they are designed to help. Oyster volunteers really do a lot of good around the world, I realise I may be slightly biased on this point, but it's true. Our volunteers truly make a difference to at least a few of the people they come into contact with. Nobody is going to eradicate third world poverty on their gap year but they are going to be helpful, whether that's teaching someone the alphabet or coaching a sport, our volunteers bring benefit to people in this part of the world.
The main Comic Relief event takes place once every two years but the work of the charity is ongoing every single day. The work that they have done over the years to fight HIV/AIDs and malaria in Africa has been incredible and life-changing. I would highly recommend that you watch the programme this evening and, if you can, donate to Comic Relief. Donating is easy, just visit the website and make a donation.
If you want to do more than just donate money, I'm sure you have loads of skills that would be useful to communities and projects all over the world. Whether your help is through teaching children English, helping to build homes or schools, coaching sport or working in conservation, all help is appreciated.