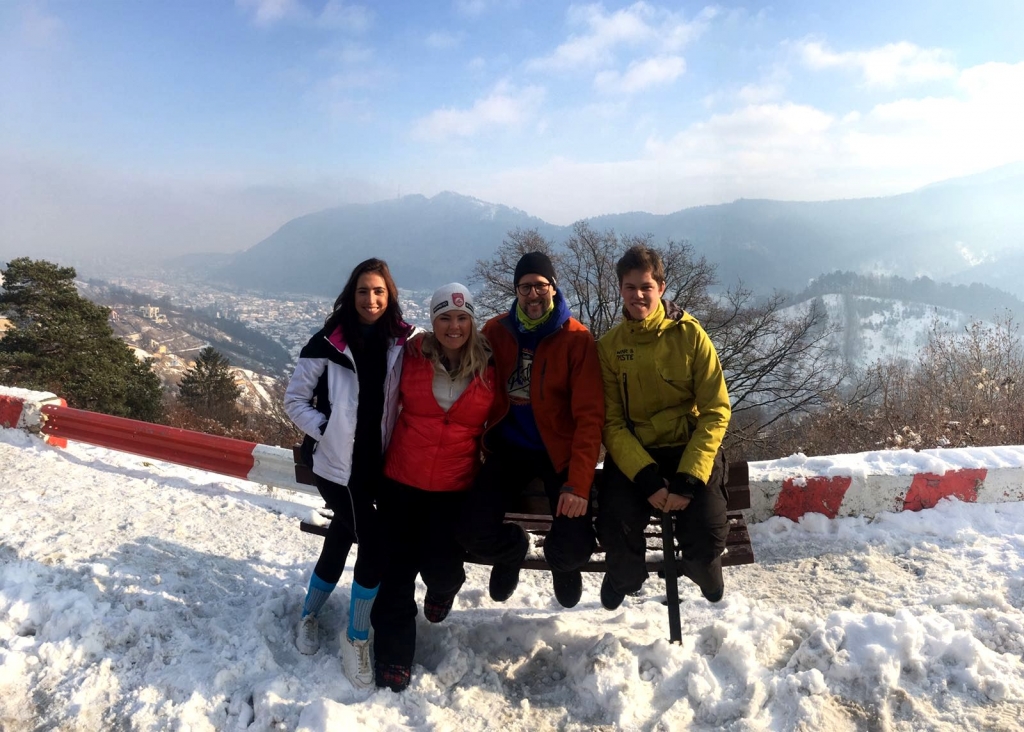 Oyster is very pleased to announce that our ski season group all became qualified ski instructors in Romania this weekend.Congratulations to new ski instructors Branwen, Grace and Guillermo!
The group arrived to plentiful snow on 1st December, and were immediately immersed into life in Romania. The first week of the ski instructor programme involves volunteering in a children's hospital and a children's home, aiming to give our participants exposure to working with children and the Romanian language. Whilst the ski instructing is done in English, it is useful to be able to have some of the basics of the language to hand. This is also a great opportunity to get used to the chilly weather, get some more experience working with children and have time to get all of the admin work done before hitting the slopes.
In their second week, the group hit the snow with personalised skiing lessons from the ski school. This gave them all the basics of instructing, and brought the group's confidence up for the final test – passing their qualifications. The qualification involves further days of training, followed by a practical and theoretical examination. All of our group this year have passed with flying colours, and will be out on the snow and busy instructing in time for the busy festive period.
Congratulations all! If you would like to find out more about becoming a ski instructor in Romania, check out our Romania ski instructor ski instructor programme.