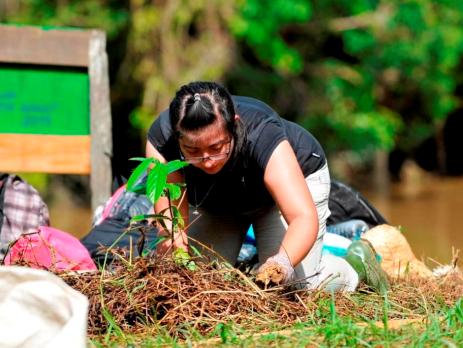 This is a very valid point. The fact that you have chosen to help others and are willing to travel a long distance across the world absolutely counts for something!
Remember, it takes a unique type of person who chooses to volunteer abroad to make a genuine difference to the environment, species and/ or other people's lives, and this is something that should not be overlooked.
In saying this, there are costs involved to keep these amazing projects going in the long-term. Your money is vital to the project's survival and there are certain things that you may not have considered that need to be dealt with in order for this to happen.
A lot of projects use specialist partners in your home country to take care of the admin side of things. This means they can focus fully on running the project on the ground and it takes the weight of administration and preparation away. Companies such as Oyster Worldwide are here to support participants before, during and after their time overseas. Most companies try to keep prices as low as possible without jeopardising the high level of support, or diminishing the quality of the projects. You can also be assured that projects have been vetted and researched so that you can be confident about your time away.
In many cases you will supported with 24 hour emergency assistance, company insurance and financial protection which is something you may not get if you chose to source a project on your own.
You will  of course be contributing to the obvious costs in helping with the upkeep of projects such as feeding animals, buying materials to complete community projects, often providing extra money to support the local community and creating jobs by paying the wages of the staff on the ground. Without volunteer contributions, these projects simply would not be able to run. Your work is vital in moving things forward, however so are the materials and on site ground staff to make this happen!
Most programmes come with a necessary cultural orientation package which can often include language lessons, city highlight tours, local excursions and receiving instruction and education from local sources. All of these things cost money but can be very important in making sure your trip is as successful as possible.
So before you start calculating the raw costs of your accommodation, food and airport transfers, remember there are lot of other factors that you are directly contributing to to make sure these worthwhile projects can be in operation. Something to be proud of!!
If you would like to take part in your own volunteer project with Oyster then have a look at our projects including Animal Welfare, Conservation, Volunteer Teaching and many more.