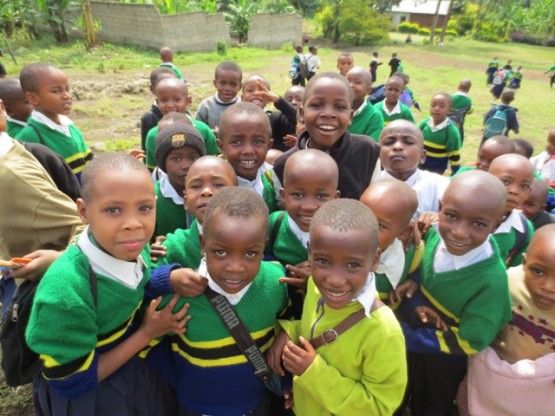 If you've read the blog about me you'll know that 10 years ago I was just beginning my 5 month gap year in Tanzania. Well, last week, I was very fortunate to head back to Tanzania to visit our current volunteers and develop our long running programmes even further.
For weeks I had been looking forward to visiting Tanzania again. What I hadn't banked on was quite how much of an impact going back would have on me. My memory is not the greatest, however, last week all of the sights, smells (and temperatures!) of Tanzania brought back all the memories so vividly. I could remember the drive from the airport to Arusha, the walk into town from my guest lodge and even the drive from the main road to my old village. I don't think I have such strong and vivid memories from any other time in my life.
I was only back in Tanzania for 3 nights last week so it was a bit of a whirlwind trip with lots of meetings and travelling round the area. I met with a couple of new and exciting childcare programmes that we are looking forward to sending volunteers to, met the District Medical Officer to discuss our medical programme and enjoyed visiting the schools that we have been sending volunteers to since 2000. I also had time to see volunteers at work and to take them all out for a good meal!
The feedback from all of the projects was excellent, they love having Oyster volunteers! In Tanzania, how you dress is important so the comments always started with 'your volunteers always dress so well and respectfully in our culture'. This is so important in Tanzania as it is easy to offend but through our briefings, before departure and the orientation on arrival, volunteers know what is expected of them. The projects also like working with our volunteers because of the cultural exchange that takes place. Not only do our participants who volunteer in Tanzania love learning about Tanzania, the local people also love learning about our lives at home and learning English from the volunteers. These programmes really do benefit everyone involved.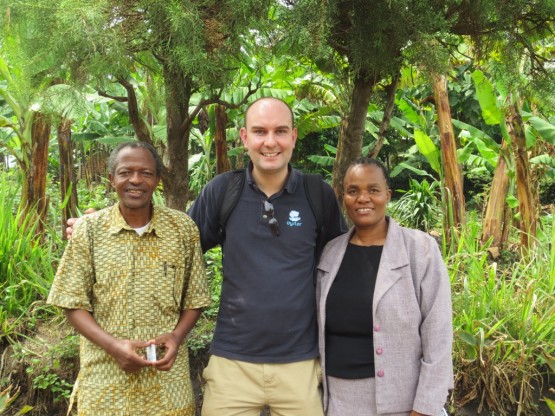 The most emotional part of the trip for me though was visiting the village that I lived in for 5 months. We haven't been sending volunteers to this village for a few years so my visit was unannounced and a complete surprise to the school. We turned up, went to the headteachers office to find that Mrs Bura (the head) had moved on but that Mama Melissa, my next door neighbour and class teacher, was still at the school and in the staff room! We headed to the staff room to surprise Melissa and after a few seconds, she remembered me! Hugs, photos and stories ensued. She even had to call her husband and son (now 13 – I remember him as a 3 year old!) for more photos.
It was so good to see that the school is doing well and the Melissa and her family are still happy and enjoying life after all of these years. As an organisation, we are now going to be working hard to get volunteers back to the village. Especially since the school and houses now have an electricity and water supply!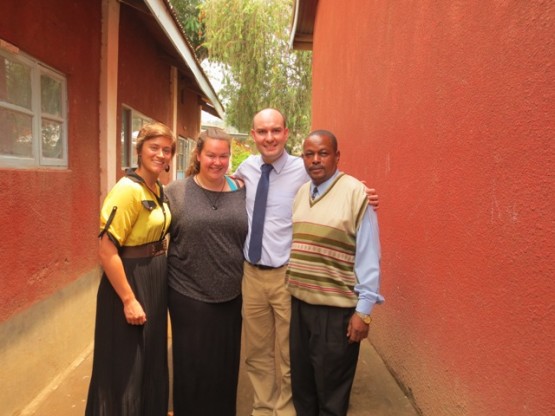 When visiting the secondary school, I found out that my old Swahili teacher, Mr Lema, was still teaching at the school so it was great to say 'habari' to him again. I think he was a little disappointed that my level of Swahili was not quite what it was 10 years ago though!
Our next Tanzania volunteers will be heading to Arusha in May and June this summer. There is still time to join them for 1, 2 or even 3 months. If you want to create your own memories that will last a lifetime, book your place now!