It is that time of year again…A-level results day! We understand this is both an exciting and scary time for students as these results determine your next educational or career direction.
Some of you will have gotten exactly what you needed to go onto university, some of you will have just missed out and some of you may have changed you mind and are looking for alternative options be it an internship, apprenticeship or even gap year!
Oyster are proud to offer projects that accommodate all of the above from short term experiences to build on both your practical and theoretical skills during university or before re-applying to university…or long term projects for those considering a new career direction. As a gap year company that has been running since 1999 we are geared up for last minute gap years and it is not too late to book for 2014/15!
Short term projects – perfect practical experiences to boost your personnel statement or relate to your studies.
Medical experience
Volunteer in hospitals around Tanzania from 4 weeks +
Volunteer in a children's hospital or mobile medical unit in Romania from 4 weeks +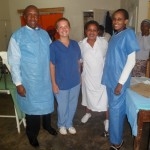 "It's a great opportunity for medical work experience, the longer you stay at the hospital the more they trust you and the more they will allow you to get involved in. It makes you really appreciate all that you have and teaches you to live a pretty basic life!" Rosie, Tanzania medical volunteer in January 2013
Marine conservation
Gain practical and theoretical education while diving in Thailand– exploring coral conservation, ecology and fish identification from 3 weeks +
Monitor and protect adult and baby turtles from extinction in Costa Rica from 1 week +
Become part of a leading research expedition in shark conservation in South Africa from 2 weeks +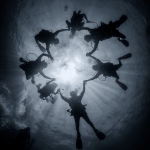 "Being able to get involved in actual conservation work rather than just supporting other people doing it was great. This was brilliant for getting a better understanding of why we need conservation and what is being done, also to get experience in the field!!" Amanda, Thailand dive and marine conservation volunteer in July 2014
Veterinary experience
Shadow a full time vet and gain hands on experience with basic care of the Big 5 in South Africa from 4 weeks +
Volunteer with orphaned monkeys and baboons– caring for quarantined adults, feeding babies to build strength and helping with various veterinary procedures in South Africa from 2 weeks +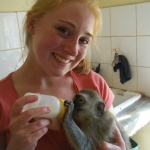 "I have had a great time – even better than I expected! The project itself is very worthwhile and we had so much hands-on experience" Harriet, monkey and baboon volunteer in May 2014
Alternative animal welfare and conservation projects include:
Volunteering at a bear sanctuary in Romania from 2 weeks +
Become part of an important mission to unite people and wild elephants on a conservation project in Namibia from 2 weeks +
Big cat conservation in South Africa including lions, tigers and leopards from 4 weeks +
Volunteer with elephants in South Africa or Thailand contributing to research projects and conservation efforts from 2 weeks +
Become a Game Ranger and experience the Big 5 in South Africa from 8 weeks +
Volunteer at a wildlife sanctuary in Thailand which helps to preserve and protect over 400 neglected animals from 2 weeks +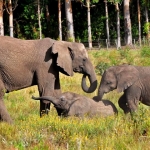 "I feel I contributed greatly to the research and data of the south African elephants and overall really enjoyed my experience. It's an experience that I shall never forget and it gives a better understanding of elephants" Ben, South Africa elephant volunteer in August 2013
Teaching and Childcare
Teach your passions from English to art to children in kindergarten and primary schools in Romania from 2 weeks +
Coach sports in South African townships from 5 – 12 weeks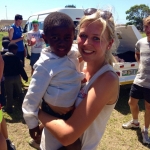 "My 5 weeks on this project was incredible. The kids were so enthusiastic and so fun to teach. Just hearing their excited screams as the volunteer minibus pulled up told us how much they valued us being there" Lucy, Sports coaching volunteer in January 2013
Internships
In China we can set up a placement in a wide range of sectors including business, accountancy, advertising, science, IT, healthcare and more from 4 weeks +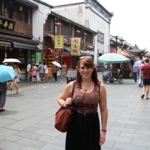 "If I had to pin-point the reason that I love it here so much I think it would be that China excites me…there's so much to do with so many opportunities and possibilities" Clara, August 2014
Long term projects – an opportunity to really immerse yourself in a new culture and make a difference to communities while you volunteer and / or enhance your CV with valuable paid work experience
Teaching and Childcare
Teach English in primary and secondary Patagonia schools in Chile while you learn Spanish from 12 weeks +
Work with young people Sao Paulo, Brazil on a youth care programme from 16 weeks +
Immerse yourself in local life and teach English in Nepal from 16 weeks +
Become a member of a close-knit village and teach at both primary and secondary schools in Tanzania from 12 weeks +
Gain your TEFL qualification and teach in schools in China while learning Mandarin yourself for 26 weeks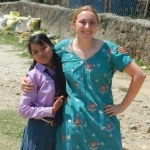 "It's a once-in-a-lifetime experience. You gain a whole new understanding of a culture when you immerse yourself in it. If you want to make an impact in another community and get a taste of the true culture" Rebecca, Nepal teaching volunteer January 2014
Paid work
Work for top hotels or in retail in popular ski resorts in Canada from 12 weeks +
Take part in a farm training course followed by guaranteed work in the Australian Outback from 12 weeks +
Earn money in retail, offices or hospitality in Sydney from 8 weeks +
"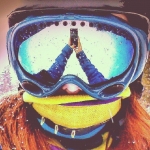 I've just returned from Whistler & I can definitely say it's the best thing I've ever done with my life (so far..!) For my first time leaving home and travelling, I'd say Oyster were the best company to go with, as we later found out that other programs didn't offer the support that we were guaranteed OR a job confirmed" Jasmine, Whistler ski instructor 2013/14
Ski Season
Experience living in Val d'Isere France for 11 weeks on one of the exciting ski training programmes from Instructor to performance
Enjoy the life a ski or snowboard instructor fro 15 weeks in Romania
Join an 11 week instructor course in Jasper Canada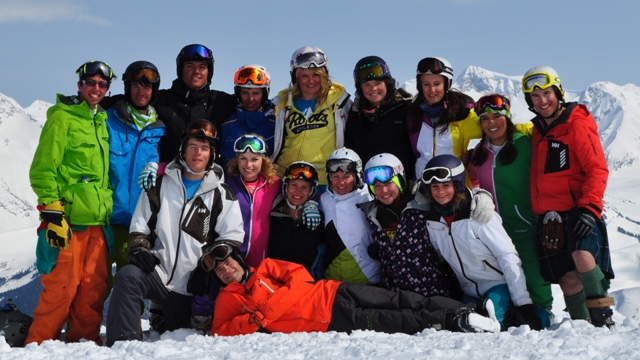 For more information visit our website www.oysterworldwide.com or give us a call on +44 (0) 1892770771