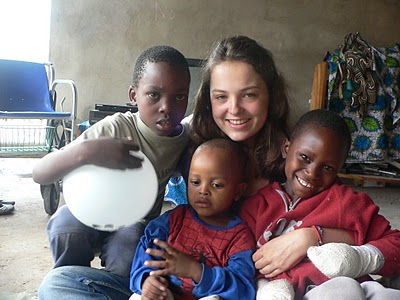 Going away for several weeks or months on your gap year will undoubtedly change some of your perceptions and attitudes- this is one of the great things about taking a gap year. You see some amazing things, take part in incredible experiences and make memories to serve you a lifetime. One thing that can be tough to handle when you get back is – well – that you're back.
Going away from home overseas on an volunteering or paid work gap year adventure is going to bring you the experiences of a lifetime. The whirlwind of emotions that you will go through whilst on your gap year, and even on your return from your trip, can sometimes be hard to deal with.
Is it possible to feel like an alien in your own culture?
The simple answer is yes. Spending a significant time away living in a completely new environment often means that you become completely accustomed with a different way of life. If you are volunteering then you will inevitably see how little other people in the world have in comparison to your life at home, and see how much they can make out of so little. Returning home can often make you feel that you live a life of extravagence that simply isn't necessary. The different pace of life in other countries can often leave you feeling a bit taken aback to come home to hectic work and home schedules too. Just take your time, and remember, so many others go through this too! Talk to your friends from your gap year, they may well be feeling the same as you.
I want to tell everyone about my amazing experiences- but they just don't get it!
Whilst you are away you will be sharing your experience with people who become amazingly close to you. You will live together, laugh together, maybe even cry together. Particular highlights, frustrations, experiences will become the norm for you- but not for the people back at home. It can be a shock to leave all of the people that you have with for many months to come home to tell your friends and family about your exploits. The thing that is tough to grasp is the shift of intimacy- suddenly you will go from your tight knit group, to a group of people who simply do not have the concept of what your gap year has been like. The thing is just to be patient – they want to know about it, but they need you to teach them about it. Show pictures, use names, recall memories. The experience will soon be just as alive for them too.
What if I don't want my dinner at 7pm every night?
A gap year is an incredible way to gain in independence. What may seem daunting at first on your gap year soon becomes the norm. Cooking whenever you are hungry, or going out whenever you want to see your friends soon becomes a part of your lifestyle. The different culture and schedule of your life overseas is definitely appealing, as it is something that you have designed yourself, for yourself. Returning home to your family daily routine can be tough. Explaining to your parents how it is difficult to adjust between levels of independence is key.
Taking a gap year, for many gappers, is one of the most exciting, liberating and strengthening experiences. It is only natural after such an intense time away to find it difficult to adapt to life back home, but there are many ways to bring your gap year experiences back home with you too.
To find out more about taking a gap year, and feeling thoroughly prepared for it, check out our website www.oysterworldwide.com