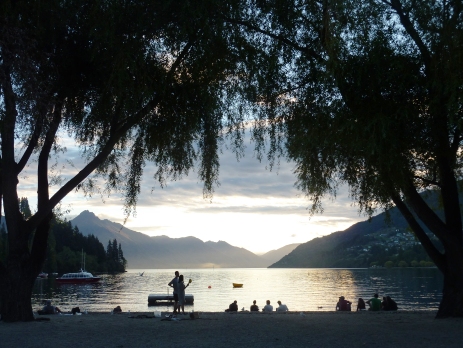 When you go solo travelling, if it's your first or umpteenth time, there is the thought which runs through your head of; 'will I make any friends?' or 'how long until I meet someone I like?' You don't need to be a prolific social butterfly; it simply requires you to be confident and be yourself. Talking to strangers may seem strange and uncomfortable at first. Here at Oyster we have all experienced this and know that you realise soon after it is those strangers you meet who help make the best travel stories. If you want to meet someone to share a drink with, visit a site or join on your adventure; then here is a list of helpful tips and hints.
Be approachable
Easiest way to make friends and meet people is to allow yourself to be approachable and likeable to others. To be like an open book shows that you are genuine and that makes you more appealing to talk to and thus better conversation and friendships can be made. Likewise if you give people a chance they will open up too and you'll be chatting sooner than you think.
Where to stay?
Always stay in a hostel if you want to meet like-minded people. You are guaranteed to find those who share similar interests to you and want to have a great time. Even if you don't like sharing dorms with lots of strangers, you can have a private room and still meet people in the hostel. The main location is the hostel bar, at breakfast or tours and trips organised by the hostel!
Speak the lingo
Learn some of the language if you want to meet local people. English and exaggerated sign language can get you by, but even the basic phrases go far and allow you to break away from speaking to just backpackers and integrate yourself with different people.
Who's dealing?
One classic fail-safe way to meet people is through a deck of cards in a hostel. They are universal in their understanding or use and definitely help draw people over. It allows for friendly competition and banter to break the ice over a game of Hearts or Cheat and have fun with new people very quickly. Moreover, sharing food works as a fantastic method to get the conversation moving; be it in the hostel kitchen or a cool bar.
Travel apps
As smart phones begin to dominate our social lives and connectivity, there are travel apps which help meet like-minded travellers. Backpackr is perfect for meeting up with fellow travellers who are doing a similar itinerary or heading the same direction as you. There is also a female-only version of the app to help avoid unwanted attention; so only other women can contact you.
Furthermore, other travel apps like Meetup brings groups together who have similar interests and hobbies ranging from sports, hikes or museums and allows you to be part of a group doing these activities rather than by yourself.
Don't hold back
Ask questions to people! When you are travelling it is best to try and leave insecurities of awkwardness through talking to strangers behind. Don't be afraid to look stupid. Worrying about appearing clever or funny is pointless when travelling; just be yourself and be confident. Any question from a simple 'where are you from?' to 'do you want to have a drink?' will make people react pleasantly and reciprocate. If you ask after someone, you will find that people on the whole enjoy talking about themselves or their experiences and will happily share with you and thus build a conversation.
Voluntourism
Volunteering is a great way to meet people when travelling. Many people through Oyster take part in our programmes whilst they're travelling and meet more people who share the same passions and enthusiasm as them and often go travelling together afterwards! It has the benefit of providing a feel-good and wellbeing factor whilst travelling and meeting people too. It allows you to find your community abroad and tears down any barriers to solo-travel.
From personal experience, travelling solo is liberating with its ease of direction and scheduling, but there is the ongoing doubt of if you will meet someone or feel out of your depth. Therefore, Oyster know that travellers to new locations like going in groups of equally-minded individuals and help prepare you for the big move! Our Canada ski instructor courses all have pre-departure briefings where you meet and get to know your fellow travellers before the programme. Check out our projects and reviews and updates here to find out more.