It is always an excellent day when we hear of a success story from one of our projects. Back in November our sun bear programme in Borneo rescued a new little bear, who they named Nano.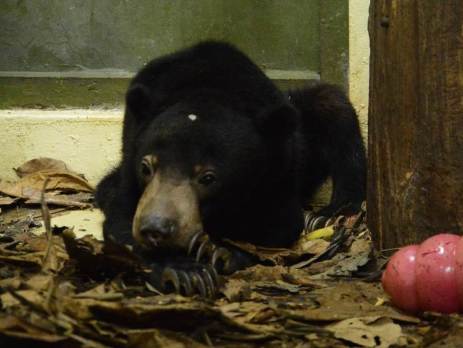 Nano has a very interesting story. A lady in Borneo saw him being kept in a tiny cage made of chicken wire and she decided that she had to rescue him in order to save his life. She paid the owner RM1500 which is the equivalent of about £275. She then surrendered Nano to the Sabah Wildlife Department and the little chap was sent to the programme that we work with after that. It is not certain what Nano's history involved before this, but it is assumed that he was a house pet. This is something that happens too often. Sun bears are small so people often think that they can keep them as pets but they feed them the wrong diet and keep them in small cages which means that these bears suffer health complaints such as dehydration and malnutrition.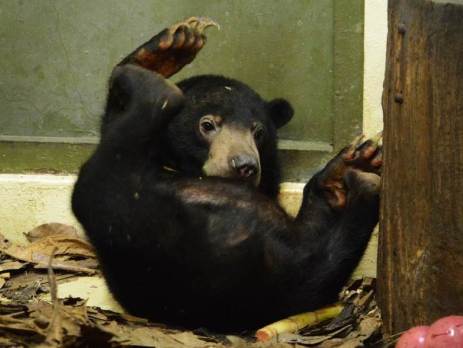 The little sun bear was named Nano due to his small size, he was underweight when he arrived and showed signs of stress. He tended to be aggressive and paced around a lot when he felt anxious. This is very typical behaviour for bears who have suffered in the way that Nano has. At the moment he is a very quiet and shy bear who prefers his own company. He tends to feel safer on his own and prefers the dark. He is settling in to his new home though and his favourite foods so far are bananas and egg. Eventually the best thing for Nano will be to have a friend accompany him so the project are currently looking for a buddy for him. This will help him to learn survival skills and should help with stress too.
We are really hopeful that as time goes on Nano will settle into his new life well and will grow in confidence. If you would like to volunteer on our sun bear programme then please check out our website.