5) Rafting excitement and safari in Chitwan National Park
Two months into our time in Nepal, fully settled with our host families and making progress in the classroom with our lessons, it was time to have another adventure! With the school year finished, and a few weeks of holiday ahead of us, we said a temporary goodbye to our host families and headed to Kathmandu to begin a two-day rafting trip down the Trisuli River and a visit to Chitwan National Park – both already organised by Oyster.
The rafting experience was brilliant! Having first made a bumpy drive to the start point on the Trisuli River, and having donned life-jackets and helmets, we all grabbed a paddle and set off down the river. Although described as 'white-water' rafting, the rapids we crossed were perfectly manageable for all of us novices, and provided just the right level of excitement (without being too terrifying and dangerous had we fallen in!). The thrill of speeding down the river over the rapids was exhilarating, while the calmer stretches of water between provided an excellent opportunity for swimming and relaxing as we drifted along more serenely.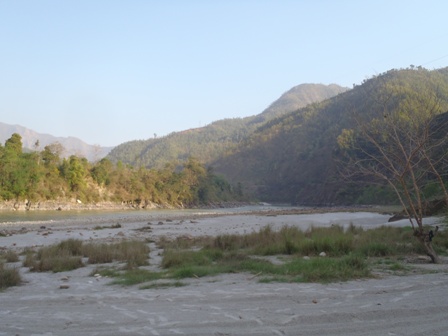 After an afternoon of rafting, we landed at our beach camp on the river bank, and enjoyed a much-awaited meal (prepared for us by our guides), before relaxing and sharing tales of the past months around a camp fire. The next morning we were up early to pack up the tents and get back on the river so that we could make our afternoon bus down to Chitwan National Park.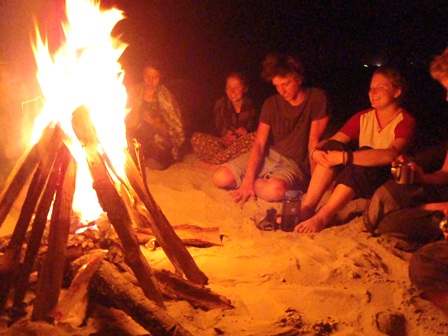 Arriving at Chitwan National Park later that afternoon was a source of much excitement for the whole group. Having grown used to a basic standard of living over the past months, and having camped the night before, we felt completely spoilt by the clean, spacious, air-conditioned rooms, complete with en-suite toilet and shower. Furthermore, the thought of being able to order anything from the menu without giving a thought to price (everything had already been paid by Oyster) was a luxury! Putting the accommodation and food aside, the location itself was also stunning, and completely different to anything we had seen in the Kathmandu Valley. As well as visiting an elephant sanctuary and watching elephants bathe in the river, we also caught glimpses of rhino, crocodile and deer as we explored the park on a guided walking, river and driving safari. Unfortunately the sight of the rare Bengal tiger did escape us, but there's always a next time!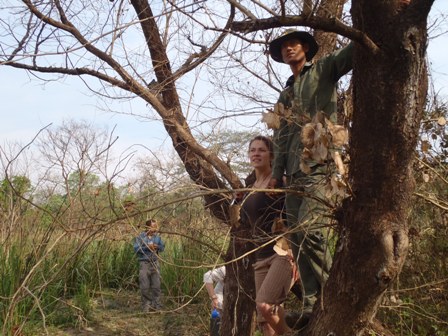 If you'd like to experience rafting and visit Chitwan yourself, have a look at our volunteer teaching programme in Nepal.