Thanks very much for yet another great blog Will!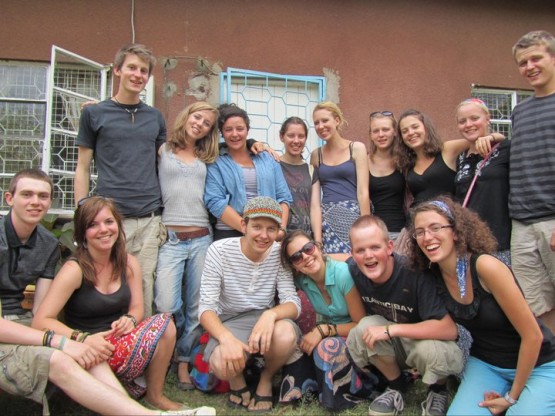 I am sorry about the slight delay in the fact that it has been over a month since my last email, but considering I am in Africa a few weeks late really is no big deal!!!!!!!
I have been teaching frantically as always and my classes are getting more and more fond of me which is great but also not so great as they actually ask for me to teach them so it occasionaly means an extra lesson on top of my very busy timetable. The monkeys are becoming more fond of our house which means they ocasionally make the power go out as they create a loose connection between the house and the main wires!!!!!!!!!
We have had many great weekends some of which have included helping at Mad's 40th birthday party and going to moshi also we had some very peaceful weekend at a local lake called Lake Diluti, where there is an amazing french canadian lady who cooks on Saturdays and Sundays and she is so much fun. I have been to Moshi about 5 weeks ago where we went and had a trip to the waterfalls, which were absolutely amazing and we also looked at a local masai workshop. I was also asked to help billow a fire in the workshop, it was very amusing. Last weekend on Sunday my house hosted lunch, it was a 3 course meal which consisted of bruchetta and salsa, spaghetti bolognase and ice cream ( our neighbour forgot to turn his freezer on so it turned into mousse )
5 members of the group decided to climb Kilimanjaro and all got up to the top which was great news. I was on my own that week which was actually quite nice and I stayed with some friends for a few nights. I also had a very busy teaching week that week as my english teacher's granny died so I had to cover all her lessons on top of all my other lessons. So I ended up with nearly 30 lessons. We have also had an exam week here at the school and I was asked to invigilate some of the exams. I actually really enjoyed this and caught quite a few people cheating. I have also found a local orphanage to me ( 15 minutes away from town) in which there are about 45 children in the day and 18 children at night and at weekends,it is absolutely amazing to see such young kids want to learn english so much and how far one lady will go to help children.
I have also visited the 'plaster house' which looks after children both before and after their operations. Again the children here are fantastic they never stop smiling no matter what they have wrong with them.
I have also been filling up my wardrobe on lacoste and polo ralph lauren shirts and t shirts as I can buy them for about 70 pence to one pound.
The weather here has begun to change and we are now experiencing sunny bursts followed by heavy showers and when I say heavy I mean very heavy. Yesterday I walked back from school and within 3 minutes i was soaked.
I am going to Zanzibar for some rest and relaxation on saturday!!!!! I also then go off to safari and then part of our group leave to go back home, so it is going to be a nice break from the hectic teaching.
I will hopefully be more punctual with my next newsletter.
Best Wishes
Mr Willy ( or if I am lucky they call me Mr willson)