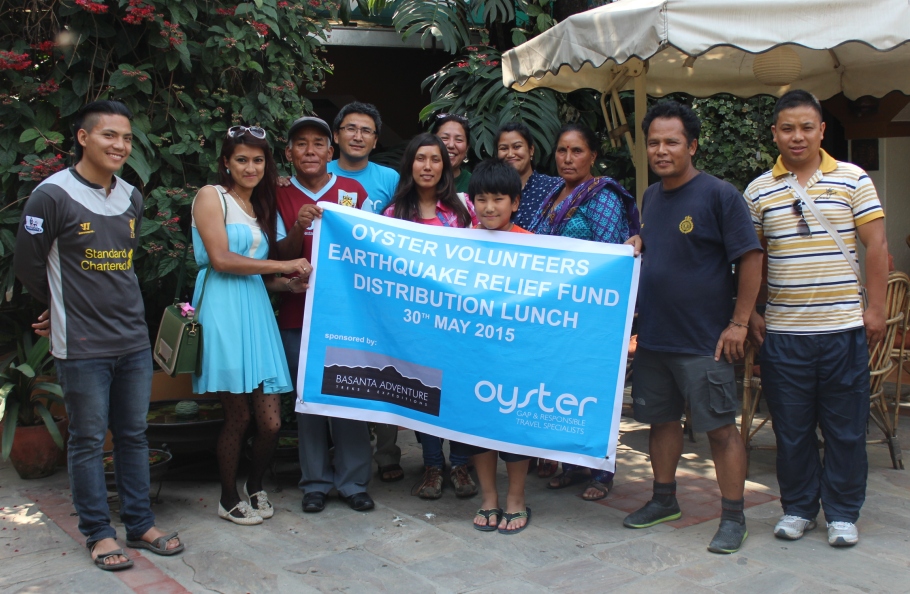 The major earthquake in Nepal on the 25th April was now over 6 weeks ago. This was followed by a big aftershock that hit a couple of weeks later, just as people were feeling it was safe to go back work and school. This aftershock may have had less of a physical impact on people but the emotional impact was arguably higher than the original with people questioning when it could happen again, their trust was shattered.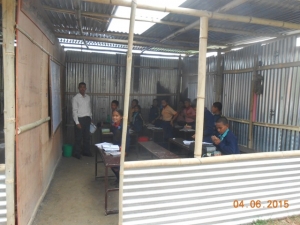 Nepal is a country that is working hard to rebuild after the devastation and still needs international help. Understandably, the international media has moved on to the next big story and Nepal is out of the headlines.
I reported in our last Nepal Earthquake update that we were setting up a fund to support the families and projects that we work with in Nepal. I am delighted to say that through the generous donations of our volunteers, we have sent over £3000 (£3198.04 to be exact!) to our colleague, Basant, and he is in the process of distributing it.
I want to say a massive 'thank you' to all who have been so generous in making a contribution to our fund over the past few weeks. Your money really will make a positive impact on the lives of people that we have worked with for many years.
Last weekend, Oyster sponsored a lunch in Kathmandu to which we invited the families and representatives from the schools. The lunch was a great success. Everyone shared their experiences of the earthquake and stories of how they were rebuilding their lives. Basant was also able to distribute some of the funds raised. Unfortunately not everyone could make it to the lunch so there is still money that is waiting to be donated. I have been emailing the volunteers to thank them for their donations as and when we spend the money. If you haven't heard from me yet, your donation is yet to be allocated and I will be in touch with you directly, shortly.
So far, the money raised by Oyster volunteers has gone towards:
helping families rebuild their homes
to one of the schools that has been declared unsafe and had to set up temporary classrooms
to trekking guides and a porter who have led a number of our treks over the years. These men lived closure to the epicenter and lost their homes.
The remaining money will be spent on more providing more materials for accommodation and also to provide books and clothes for school children who need to regain a sense of normality in their lives.
With money still being sent to us in the form of donations, we will be making another transfer to Basant in the next week. If you would like to make a contribution yourself, email me ([email protected]) for details.
We are looking ahead at getting our next group of volunteers out to Nepal in January. More than ever Nepal will need the support of our volunteers so, whether you are considering a gap year or career break over the next 12 months, I would urge you to look at booking a place on our worthwhile volunteer teaching programme in Nepal.