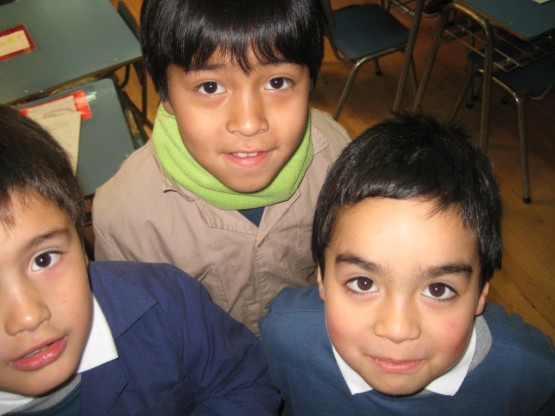 Grace and I are composing this email in what has become our 'local' in Chile. We would like to profess our love for Chile!!! Coyhaique really has become our home town! We just thought that we would drop you an email in our last couple of weeks to update you on our experience.
Firstly, we want you to know how much this experience has changed us, so much so that we are investigating work visas to return next year. Also we are both in the early stages of securing contracts for paid work as English teachers on our return in March!
To simplify our experience, we feel that we have taken to Chilean life like a duck to water, this is our home and our Chilean families are just like our own. In fact the families here are one of the best parts of being here. We have never met more welcoming and genuinely nice people, and this has truly made the experience what it is- unforgettable!
The other side of our Chilean adventure, the school placement has also been immensely gratifying and, with lack of a better word, fun! The kids here are nothing like the kids in the UK. They are deeply affectionate yet respectful, throughout all ages and year groups. We really feel like we are making a difference to their lives and this makes the value of our experience much greater.
Incidentally, social life and school are very much interlinked. We have had so many cultural experiences thanks to our friendships with our colleagues- from asados with gauchos, to nights on the town. Although a night out in Coyhaique can cost the equivalent of London prices, as much fun if not more can be had. We have made friends with the owner of a few bars in Coyhaique, and therefore this has made our nights out cheaper, with preferential treatment! Almost every social activity that could be had is available here, from karaoke to a wide range of dance opportunities. Grace and I often take it upon ourselves to dance the regional dances- la Cueca and Chamame to show the locals a thing or two about the gringos, and to help break down cultural boundaries!
The expedition that we had to the Marble Caves and to Exploradores Glacier was truly a highlight of our trip! Pictures and descriptions of it will just not do it justice! Really a once in a lifetime experience. Also the intensive Spanish lessons that we had were invaluable, really helped us to get to grips with Chilean life and obviously helped us integrate more easily. Chus and Jacqueline were excellent teachers, and have continued to be a great support network for us in town.
We will all be very sad to leave here in 2 weeks time, but with the prospects in returning things don't seem as bad! We have made some great friends for life, experienced life in a complete different culture, and got a greater grasp on the Spanish language! So thank you Roger and all of the Oyster team! The world has really become our 'Oyster' haha.