Find out what Oyster volunteers have said in these reviews of our orangutan conservation project in Malaysia: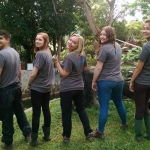 "I was blown away by the staff on this project, their dedication was very inspiring. I saw things I did not expect to, I thought we would be lucky to see one orangutan, but we saw 12! We also saw a female making a nest just three meters away…I'm bonkers about animals and this was probably to the best moment of my life. I didn't expect to work with the animals as closely as I did at the zoo and the project was very rewarding. I didn't know how I would feel after clearing a brand new site and planting a record 250 trees with my team. It was just amazing."
Gemma Lewis 4 weeks, July 2016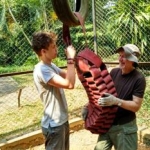 "I had the time of my life REALLY believe me 🙂 I admire the team on the ground tremendously. They are so humble and yet what they have achieved in a relatively short space of time is beyond belief 🙂 Really great people. I plan to go back at the beginning of next year. However all the thanks go to you guys in the beginning as, without your follow up, I would not have taken this any further as I firmly believed, after reading the information on the internet, that this was for gap year students only. My thanks to you all for making this all possible. It was truly an amazing experience and soooo much fun :-)"
Peter Lowe 4 weeks, March 2016
Click here for more information about the orangutan volunteering programme in Malaysia.