Find out what Oyster volunteers have said in these reviews of our orangutan conservation project in Malaysia: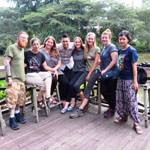 "I have been on many volunteering projects but wanted to something special for my 40th birthday. I got in touch with Oyster, who not only helped me choose the right project but assisted throughout even making contact whilst I was away. The experience throughout surpassed my expectations and thoroughly enjoyed every aspect…my only negative experience was having an allergic reaction to ant bites which no one can be held responsible! Fellow volunteers, coordinators and staff at the projects were incredibly concerned and very caring which helped me immensely get through it. I cannot thank everyone enough for the experiences which I will never forget."
Claudia Orozco 4 weeks, November 2017
---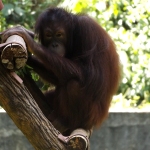 "I love thinking about what an amazing experience I've had and all the wonderful animals I got to help, and not to mention the amazing people I worked alongside with. Thank you so much!"
Samuel Winter 4 weeks, August 2016
---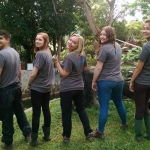 "I was blown away by this project and the staff – their dedication was very inspiring. It was great to work closely with the animals and it was so much fun.. I didn't expect to work with the animals as closely as I did at the zoo and the project was very rewarding. The project was totally amazing and I believe Oyster knows this so well from testing it out themselves."
Gemma Lewis 4 weeks, July 2016
---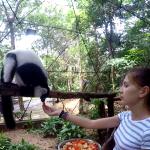 "I loved every minute of this project. It's a "one of a kind" sort of experience, and was well above my expectations."
Grace Leong 4 weeks, July 2016
---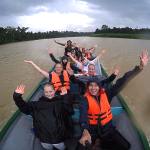 "The whole project has been memorable and I'll take it all away with me. The most rewarding is watching the primates play with their enrichment or in their refurbished enclosure, as well as the tree planting. We worked really hard as a team. Loved it all."
Will Leong 4 weeks, July 2016
---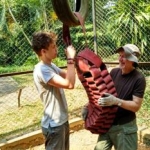 "I had the time of my life REALLY believe me 🙂 I admire the team on the ground tremendously. They are so humble and yet what they have achieved in a relatively short space of time is beyond belief 🙂 Really great people. I plan to go back at the beginning of next year. However all the thanks go to you guys in the beginning as, without your follow up, I would not have taken this any further as I firmly believed, after reading the information on the internet, that this was for gap year students only. My thanks to you all for making this all possible. It was truly an amazing experience and soooo much fun :-)"
Peter Lowe 4 weeks, March 2016
Click here for more information about the orangutan volunteering programme in Malaysia.