At Oyster, we are currently looking for enthusiastic and dynamic childcare and medical students to participate in child care internships in Romania.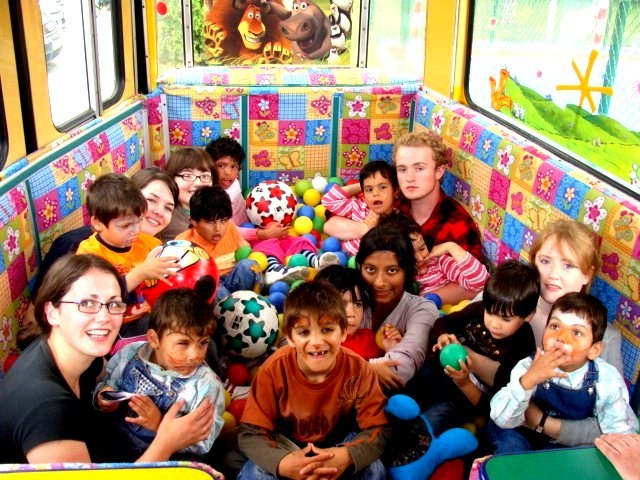 We have been sending childcare students to Brasov, Romania, for 12 years. We work with the Childcare Department to help promote the work being done within the state system, and students provide a valuable addition to the support network here.
This is the perfect opportunity for students to put into practice what they have learned during the year and will come away with some real hands-on experience. The internship will see students working in a children's hospital, helping out at family homes and working with children with physical and mental disabilities.
When?
We are looking for students to take part for as little as 4 weeks and as long as 12 weeks in any study break. This could be over the Christmas break, the Easter break or the longer summer break. Alternatively, this is a great option for graduating students.
How long?
The minimum commitment on this project would be 4 weeks. The maximum is currently 12 weeks; however this can be increased if the student wishes.
What's it all about?
In Brasov, there are many ways that students can make a difference. Students will work with different childcare facilities helping with abandoned, disabled or mentally ill children.  The role often includes helping the children with English, playing games with them, reading with them, doing arts and crafts, and in the most basic sense helping them through their time in hospital or in the family homes. Students will get to experience each of our placements before choosing the one that they feel they can get the most involved in.
They will experience working as a children's hospital play therapist, raising the spirits of ill children by playing games with them and getting involved in art and craft sessions. Some students work in a neuropsychiatric ward to work with children that have mental or behavioural problems.
Another project the students could get involved in working in a family home, which is a small orphanage that house about 12 children and tries to give them a family experience so that they can better integrate into society when they are older. Students will help the children with their homework and offer nurture and support.
How much does it cost?
We are currently offering internships for 4 – 12 weeks to students in the relevant field. An internship on this project will cost £1495 for 4 weeks and £175 for additional weeks.
This includes your airport transfers, accommodation, training and a comprehensive internship programme. In addition to this, you would need flights (up to £200), travel insurance (from £30) and food costs (about £5 per day).
For medical students, we do have a specific medical internship in Romania. If students are interested in either the childcare or medical internship, you can find all the information on our website. Alternatively, they can contact Anne on [email protected]