Want to visit vibrant Brazil? 2016 is an exciting time to go – with the Olympics being held there this summer.
Our youth centre volunteering programme, based in Sao Paulo, is looking for enthusiatic and passionate volunteers to teach English to local kids. Volunteers are offered the opportunity to run classes and to get involved with a unique priject that has a real, positive impact on the local community in DIadema. Teaching English can help local children to reach their potential and it increases their chances of securing a good job when they are older. The youth centre provides a fun, experience for all volunteers who are willing to get stuck! If you are up for the challenge- get involved. In the meantime, take a look at how reading is coming to life in Brazil.
Volunteers putting on a show for the younger kids at the youth centre.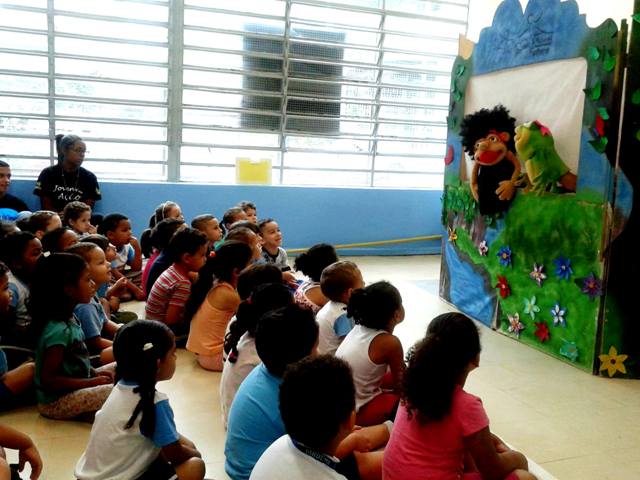 The youth centre has invested time and effort into improving their library facilities. Clearly, it is providing a hub for students of all ages to take time out and read.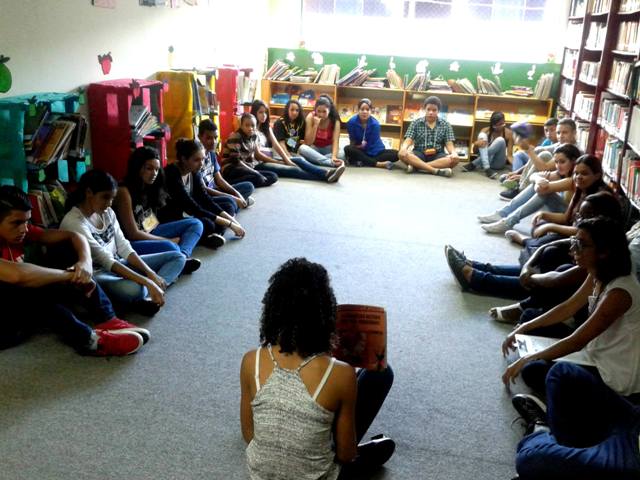 Some of the kids are adopting very strange reading positions!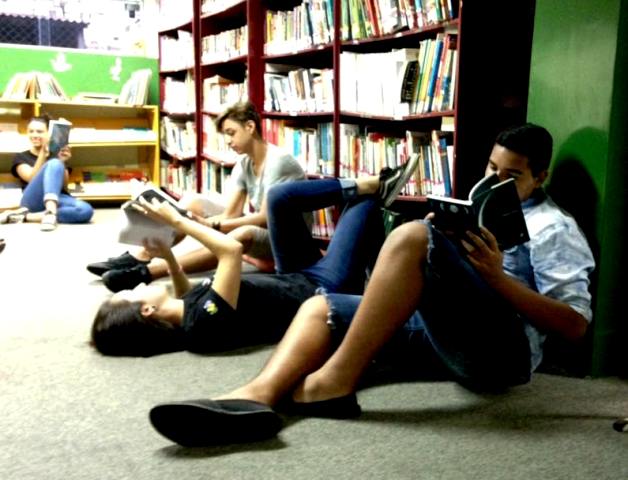 The reading lessons go al fresco…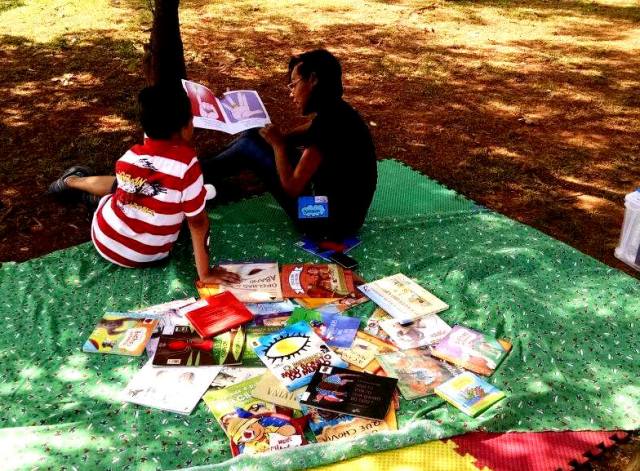 A class of eager listeners listening to a story.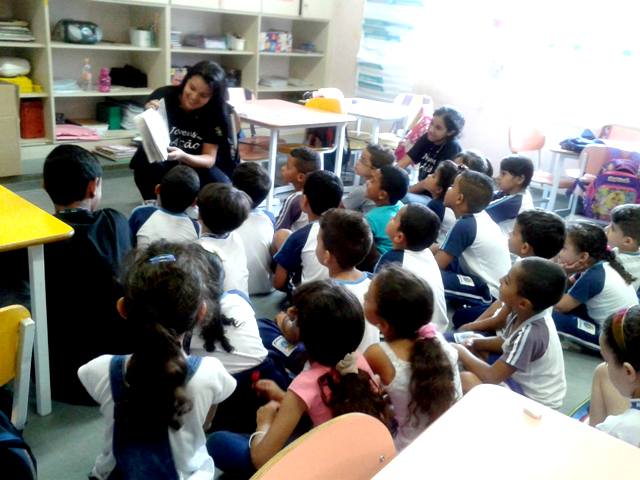 Not all classes have to be passive. This class get refocused with a game.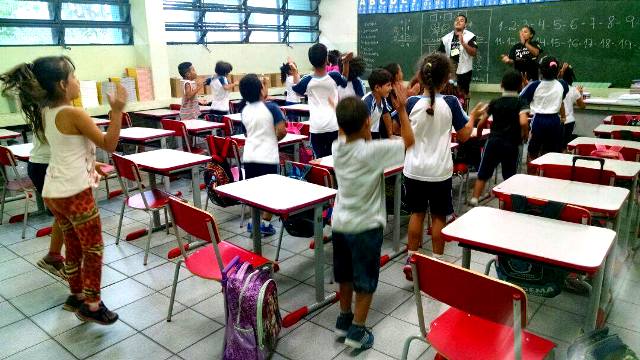 If you want to volunteer at our youth centre in Brazil, we are on the hunt for vibrant volunteers. Teach English, crafts, art, dance, cooking or coach sports – to name a few ways they can you can get involved. This is one of our most challenging, but ultimately rewarding, programmes. So worthwile in fact – it recently won an award for the work done by the dedicated staff that make the youth centre possible!