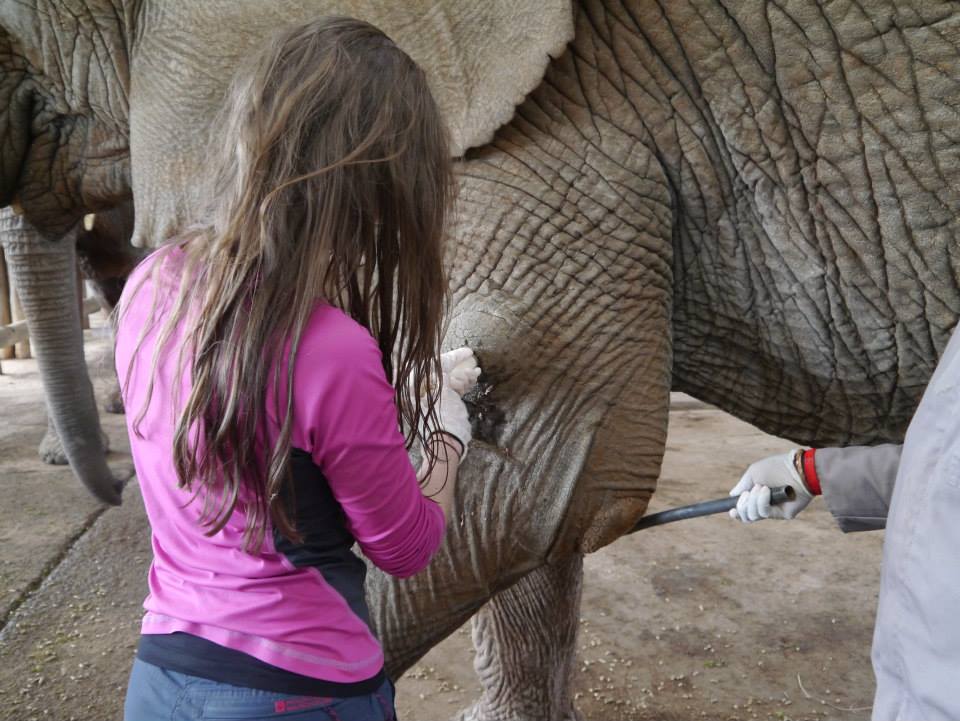 Whilst on the veterinary project in South Africa, our interns are opened up to a whole new world of veterinary care. Not only is this project about the direct care for animals, it is also about the greater picture of working as a vet on a game reserve. Our participants have also been learning about maintaining animal welfare on a reserve, and how the reserve itself is managed. All of this information provides a valuable insight into working with exotic animals, as well as the hands on veterinary aspect.
During the first week or two of being on the internship, you will focus on the general aspects life as a vet in a game reserve. You will team up with the Big 5 participants to gain exposure to the wildlife and get the chance to learn and understand the basics of life on a reserve. This will give you the time to understand the environment that you are working in, and become more familiar with what will be expected of you. In this time you will be doing a whole range of things from conservation to game counts, from building to game captures.
Once you are more familiar with things, examples of the wider range of things that you will do as part of the veterinary project (known as secondary activities) include:
Tracking the lions in preparation for darting
Inspection of animals on the reserve
Monitoring of newly born animals to check health
Building enclosures to home unwell animals
Monitoring of behavioural characteristics of wildlife in the rehabilitation programme, both before and after release.
Monitoring of the well-being of reserve animals for signs of ill health, parasites or wounds
Examples of the primary activities can include:
Assisting in the veterinary clinic with minor operations or application of antibiotics
Application of boosters and vitamin supplements to wildlife.
Treatment of wildlife for external and internal parasites and wounds
The basic utilisation of the dart gun on a target, when necessary.
Autopsy on fresh dead animals for parasites
GPS of lion kills found
Some weeks you will do more primary activities than others, and some weeks you will do more secondary activities than others. Importantly, over the 4 weeks that you are on the project, you will gain a valuable insight into the life of a vet on a game reserve.
To find out more about the veterinary project, see our internship information page.