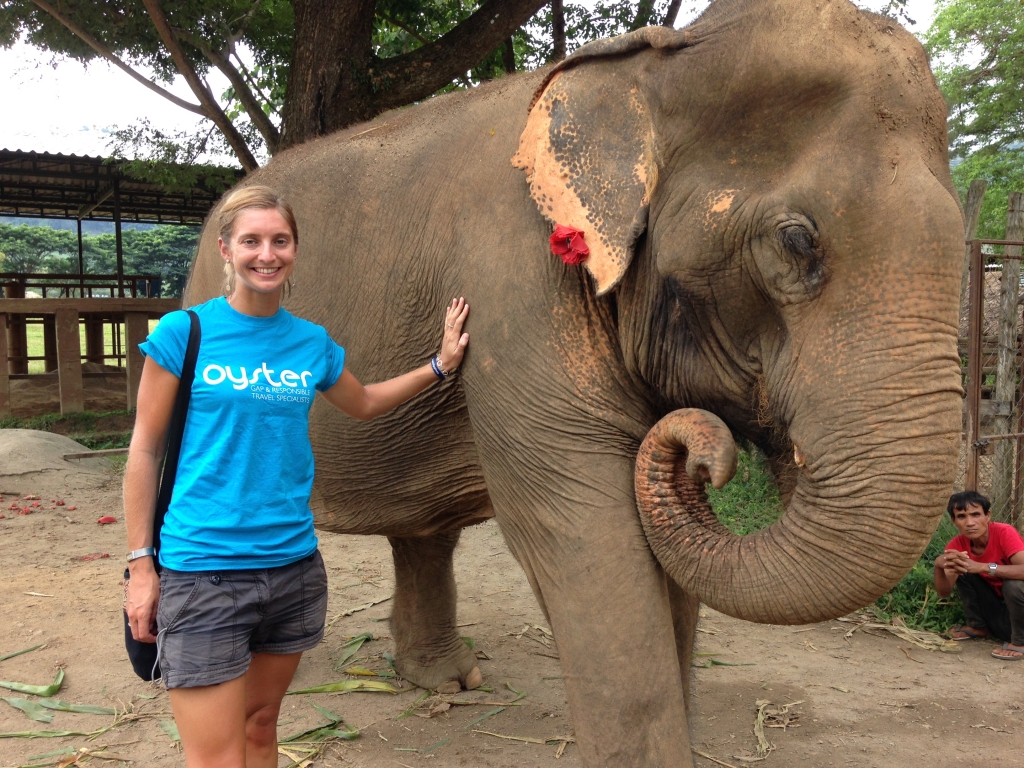 In November 2016 I was lucky enough to visit our elephant volunteering project in Thailand. We have been sending our volunteers here since 2011, and whilst one of my colleagues had previously visited the project to establish it, it was my first time. To say that I was excited would be an understatement.
This project has grown significantly since we first started working together. Back in 2011 there were just 30 elephants living at the park – there are now 73. All of the elephants here have been rescued from the logging industry (in which it is illegal to use elephants, but the practice is often still ongoing) and from the tourist industry. They arrive in various forms of distress, sometimes with broken bones and other times with mental scars that will take longer than a broken limb to heal. They are cared for by the team of experts on site, and then released out into the park to roam with the other elephants here.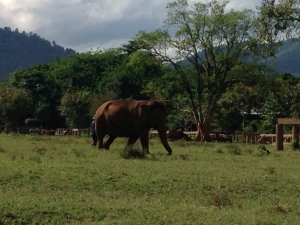 It was wonderful to explore the park, somewhere that I had seen so many pictures of from our volunteers. My highlight was meeting an elephant called Champagne, who has a small red flower in her ear where a hole was made in a previous life for a hook to go through. There is a dog who goes everywhere with her, acting like her bodyguard, despite the fact that usually elephants are terrified of dogs. Champagne was beautiful, and really captured my heart. So many of the elephants however had such stories, some with broken backs because of the logging industry, others lame because their toenails had been allowed to grow up into their feet, others blinded from the bright lights of Bangkok when they were taken there for street begging.
Despite these sad tales, the project is an inspiring one. The elephants are able to live together, roaming the park, eating properly, bathing in the rivers, sleeping in huge enclosures overnight, living a life away from torture and abuse. You will get to know their personalities as you work close to them each day, even just through watching them from afar as you go about your work.
Everything that you will do here as a volunteer will benefit the elephants. I helped out with collecting poo from the park and all of the old branches that they had discarded. The work could be hard in the heat of the day, but there was always an elephant nearby to say hello to, or just watch in a moment of downtime.
My trip was inspiring, and I am looking forward to getting other people on to the elephant volunteering project in Thailand. To find out more about this, check out our elephant volunteering page.