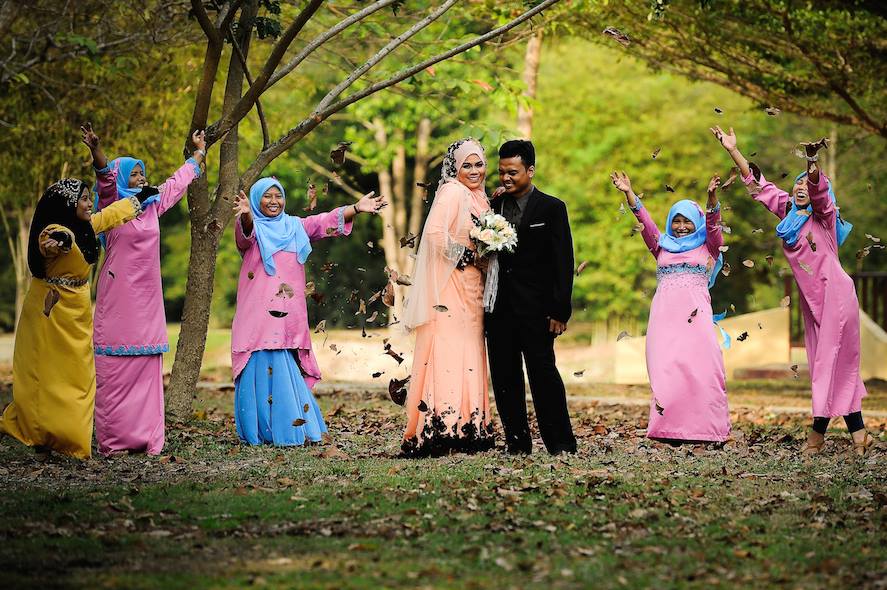 In May 2016 one of the volunteer coordinators on our Malaysian projects will be getting married. As part of the celebrations for this, he is inviting all volunteers who will be at the zoo or on the orangutan project to come to enjoy this special day with them. This is a fantastic opportunity and one that all of us here at Oyster are very jealous of! It will be a traditional Malay wedding at his village located about 2 hours from the zoo site. All transport for the volunteers will be organised by the project.
A Malay wedding is one of the most notable and lavish occasions in Malay society. This is an amazing opportunity to experience a cultural tradition which you may never experience again. We would simply recommend bringing some smart-ish clothing. Suits aren't worn at Malay weddings as they are at western weddings, so for males a shirt and for females a nice top is more than adequate. You could also choose to purchase something more traditional once you are in Malaysia, and the volunteer coordinators will help you with this.
A Malay wedding ceremony is divided into two parts: the ceremony and the reception. The actual ceremony usually takes place at the local mosque, or sometimes at the bride's parents' home. Usually only family and close friends are invited to this part, so you will experience the reception only. This happens in the morning.
The reception is usually held in the afternoon in a community centre or residence. There is no fixed itinerary like you might expect for a western wedding, and so guests tend to come and go as they please. Malay weddings seem to go by the "more the merrier" concept so you will meet lots of people and really get to experience something very different.
We expect to have lots of applications for this amazing opportunity, so we would encourage booking early for our May groups!
To find out more about the zoo internship or the orangutan conservation project, you should look at the Oyster Worldwide website.