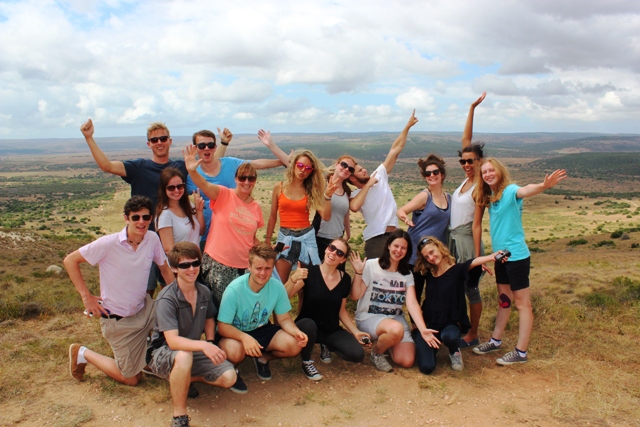 One of the things I've enjoyed most about my time here in South Africa has been the weekend trips, don't get me wrong the coaching is brilliant but it's been so nice to be given so many opportunities to explore the country. Most weekends there is a trip available planned by UTS that you can sign up for, having them already organised is great and has meant I've been able to do a lot of things I otherwise wouldn't have known about.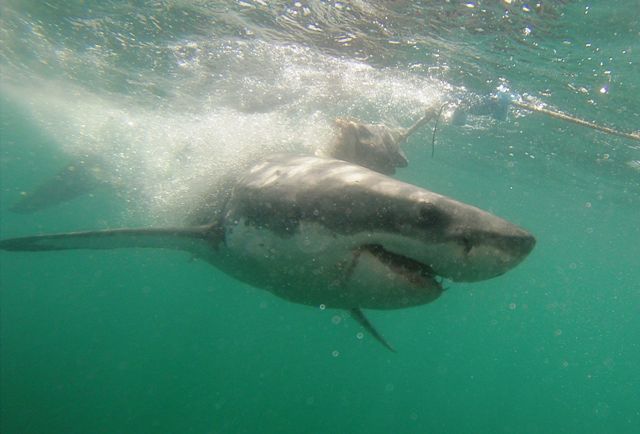 My favourite trip has to have been shark cage diving. For this activity, Ashy drove us all the way to Mossel Bay, a famous stop along the garden route towards Cape Town, and we spent 2 days in a hostel there exploring the town, and most importantly seeing great white sharks!! The way the diving works, is that everyone heads out to a spot near Seal Island just off the coast and they anchor the boat. A cage is then attached along the side and fishy substances thrown into the water. It took around half an hour to attract a shark and after that we were allowed to go into the cage one by one, it was amazing! Even from on the boat watching the shark move around and occasionally jump out of the water to grab the tuna was awesome. But being under the water, less than a metre from the shark was something very unreal and an incredible experience I would recommend to anyone.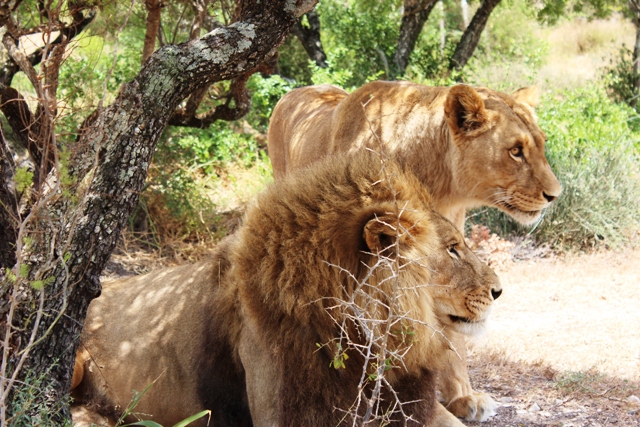 Another excursion we were able to do was to the Shamwari game reserve. There were around 12 of us on this trip, so we all fit in one big jeep and spent all day from around 8am-4pm driving around the reserve. The route was beautiful, past watering holes, through forests and up to high points where you can see for miles. We also managed to see a lot of animals, including rhinos, giraffes, lions, cheetahs, buffalo and zebras, as well as visiting the rehabilitation centre. Finally to top it all off, we stayed in amazing rooms that lead out to a pool where you could watch the watering hole below and see the resident hippo and other animals come to drink. In the evening they prepare a fire for you and so we all sat around talking after some very nice food.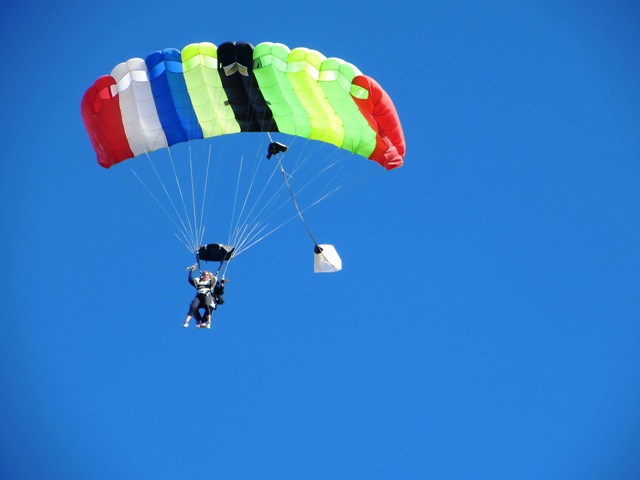 I have got involved in lots of other activities since, including going skydiving, bungee jumping, to watch various sporting matches in Port Elizabeth and as I spoke about in my first blog a fantastic weekend in Jeffery's Bay.
Want to experience life in South Africa for yourself? Check out our South Africa programmes.