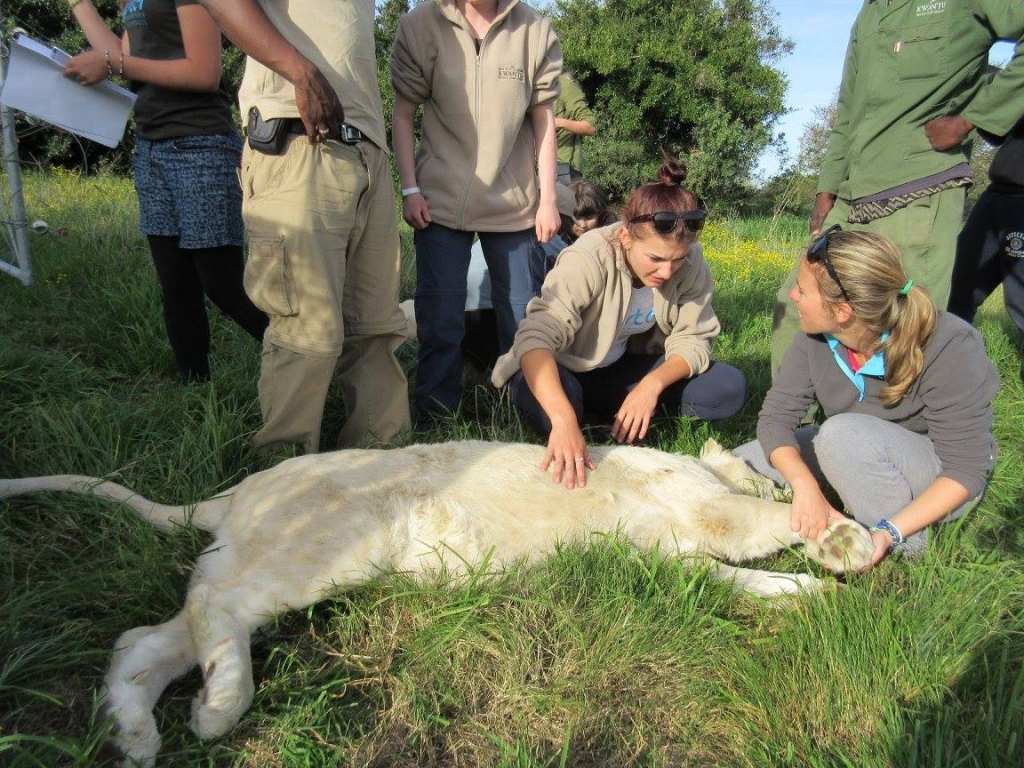 It has been a busy year on the veterinary experience project in South Africa. Our interns have become involved in a huge variety of tasks, opening them up to both domestic and exotic veterinary practices.
We often get questions about what it is exactly that you can expect to do on this project – and unfortunately, that is one of the hardest questions for us to answer! As anyone who has ever worked with animals in any setting will know, they are frustratingly unpredictable (and this is also part of their appeal!). This is one of the key things that you need to remember when entering into any animal welfare and conservation project- you cannot rely on the animals to do exactly what you want them to do!
This attitude essential to remember on the veterinary experience internship. There is so much that you might get involved in at the reserve, from medical checks to game counts, from abcess cleaning to lambing – however none of these things can ever be guaranteed, due to the unpredictable nature of…. well…. nature.
We know that it is frustrating to not have fixed ideas of things. Because of that, we have recently asked participants to write a list of the things that they covered in a two week period. Whilst this is not to be expected, it shows the great variety of things that are ongoing at the reserve:
Practical dart preparation
Darting exercise (2 successful adult lion dartings)
Darting exercise in elephant sanctuary
Injections of ivermectin and tetracycline in bovine
Drenching of bovines for parasites
Drenching of elephants for worm control
Routine elephant abscess flushing and drainage
Tick control in cattle with amitraz
Tick control in sheep
Hoof trimming in sheep
Shearing of domestic sheep
Target shooting
Lectures on the following
Cat scratch disease
Brucellosis
Wildlife capture
Foot and mouth disease
Anthrax
Ticks in Africa
Tick borne disease of significance
Check out our website for a more comprehensive guide to the veterinary experience in South Africa.