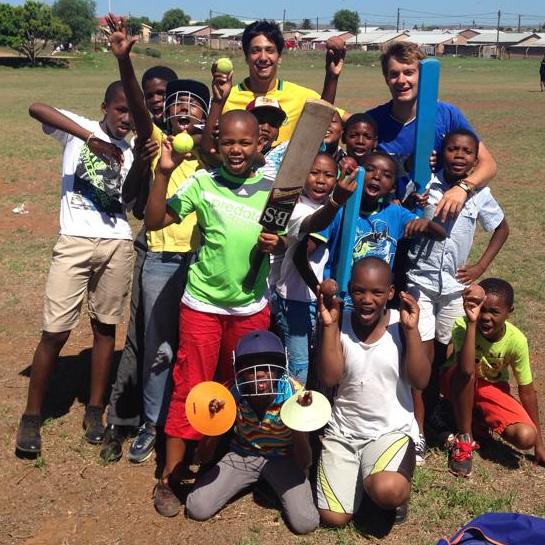 'Why should I pay to volunteer abroad?' is an age old question in the ethical travel sector. It is something that we are often asked and it is understandable that people want to know why they should volunteer their time without getting paid and have to pay for the privilege. There are a number of reasons that there is a fee associated with responsible volunteering programmes, we have outlined the top reasons below.
Accommodation, food and transfers – This is probably the most obvious thing that your fee will be covering. When you are volunteering you will still need a roof over your head and some food in your belly. Paying for a volunteering programme means that your living costs will not be a drain on the organisation that you are there to help. Plus there is nothing better than getting off a long flight knowing that there is going to be someone there to meet you.

Support from those in the UK before you go  

– Before you head off on a volunteering trip there is a lot that you are going to need to know and a lot that needs to be organised. When you pay to volunteer a lot of this pressure is taken off you and is dealt with by the company that you book with. Questions like 'what do I need to pack?' 'how do I get from the airport to the centre?' and 'do I need a visa?' are answered for you. 

Support on the ground in country 

– When you are away from home having some support in the country that you are visiting is often a real comfort. If things aren't going to plan or you need to find a doctor or something then an in country representative is a real help. If they are good they can also add to your enjoyment of your trip by showing you their favourite local hot spots, teaching you a bit of the language or showing you the local sites.

Logistics – Locating somewhere overseas that you can volunteer is challenging. Contacting them, organising how you will get there, when you will arrive, what you will do etc. etc. is even more so. By paying to take part in a volunteering programme this is all done for you and if the company that you are booking with is reputable they will have visited the volunteering programme (either to set it up or to check it out). By booking with a company you will also know that all these things have been taken care of and you can get on your flight knowing what to expect when you land.
Volunteer centres can't advertise and recruit volunteers – Orphanages and animal welfare sanctuaries don't have the time or resources to recruit high quality volunteers. Finding volunteers and making sure that they are suitable takes time and money that would be better spent on the centres. By paying for a programme you allow these centres to focus on the good work that they are doing.
A donation to the programme – In some cases one of the things that you could be paying for is a donation to the programme where you will be volunteering. This is a great inclusion as it means that you are not only helping with you time but you are also contributing to the running costs which is vital for some of these programmes to survive.
If you would like to find out more about the different volunteering programmes that we offer then have a look at either our animal welfare programmes or our volunteer teaching programmes.