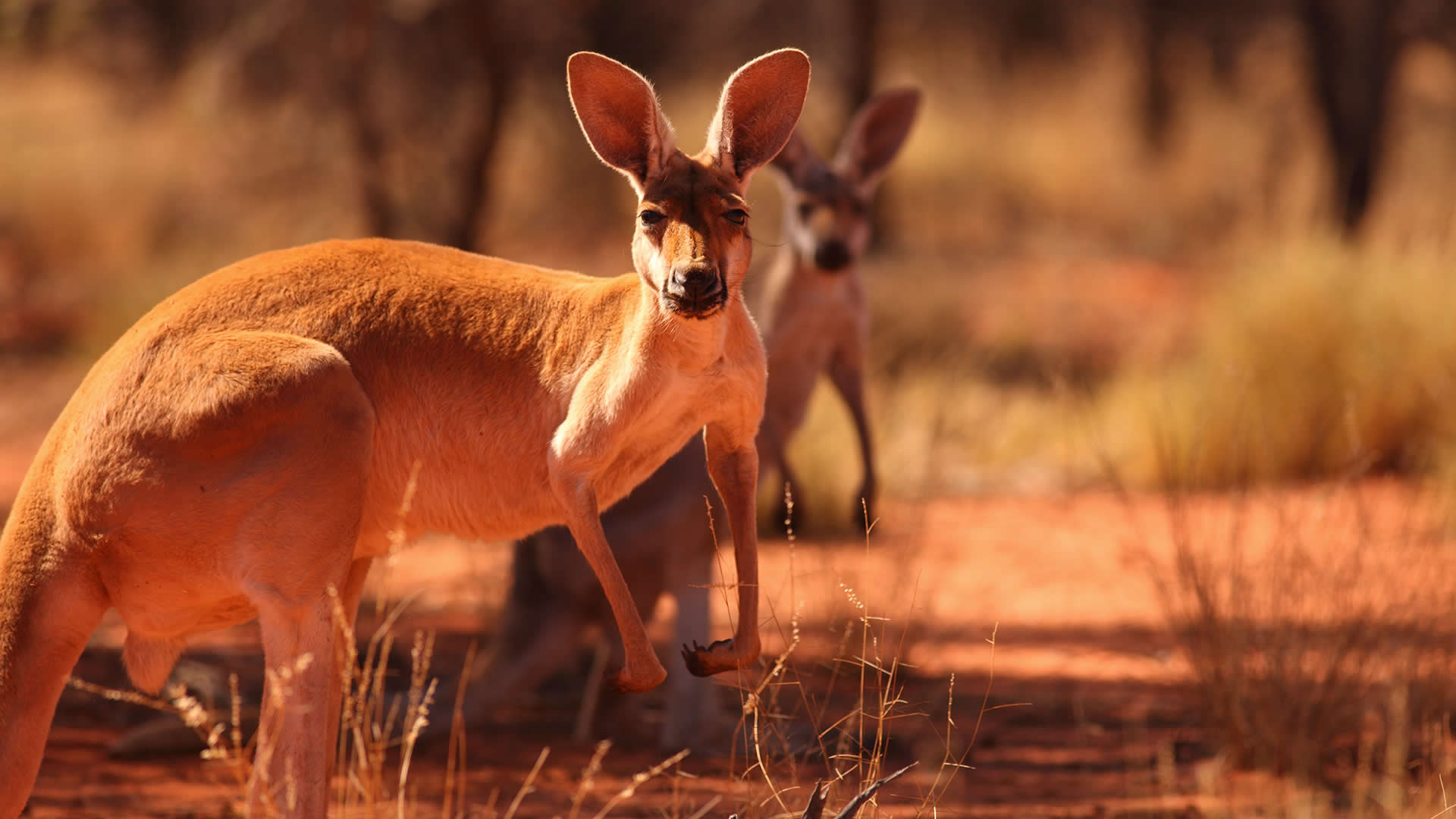 Step off the tourist track and into the heart of some of Australia's most beautiful land and seascapes. Travel during your gap year, career break or summer escape, and take part in vital conservation work on a volunteer programme designed to preserve the environment and help reverse the impacts of climate change
Duration: 1 – 12 weeks
Dates: Throughout the year except over Christmas and New Year
Arrival day:  Friday or before, in time for orientation at 11 am Friday
Return day: Friday 4pm project finishes
Eligibility: General level of fitness required
Age: 18+
Start your projects in one of Australia's beautiful cities, so that you can enjoy the best of both town and country!
Contribute to valuable conservation projects for future generations and help reverse climate change
Discover some of Australia's less trodden paths
Get to know a group of like-minded people of all ages from every  corner of the world
41 Loch Ave, Ballarat Central VIC 3350, Australia
The impact that tourism has on Australia is huge. Combined with climate change, pollution, agriculture and urban development, much of the beauty that travellers come to Australia to see is diminishing year on year. In an attempt to curb this trend, there must be essential conservation volunteering in Australia. Join a group of like-minded environmentalists and take part in conservation projects in the outer reaches of Victoria and New South Wales.
Depending on where you decide to do the project, you will take part in projects promoting the conservation of flora and fauna, wildlife, parks, coastlines and waterways.
When you become a conservation volunteer, there is a range of conservation issues that you will be tackling. Some activities could be:
Planting trees
Restoring boardwalks
Cleaning up beaches
Building fences
Wildlife habitat restoration
Taking wildlife surveys
The individual projects that you are helping on will usually last a week or two, giving you the opportunity to help with more than one aspect of conservation. In essence, this means you'll experience at least two different projects with varying types of conservation work when staying for 4 weeks.
You don't need to have any experience or previous qualifications to join the project, just a passion for environment and nature and an enthusiasm to help out. You'll make some great friends whilst you are abroad and will be spend a significant amount of time with them.
Accommodation is provided during your time on the project
Often volunteers stay in volunteer houses or hostels but you could be staying in caravans, shearers' quarters, bunkhouses or even camping (tents will be provided). You will need to take a sleeping bag and sleeping mat and should be prepared to share a room
A food budget is included. You will help with the preparation of meals and cleaning dishes as part of the group and any other household duties that need to be done. This is a fun way of getting involved in the group and is a popular part of the day.
Where can I volunteer from?
Surf camp weekend for only £250
If you're planning to be in Sydney for a bit and looking to take part in some real Aussie activities, join our surfari weekend with departures every weekend from central Sydney excluding the winter months of June- August. The super surf team will look after you as one of the family, and you'll make lots of friends with other young international travellers! The best thing about it is that you can decide when you want to take part once in Australia so you can plan your surf weekend around your work and travels.
Airport: Melbourne (MEL) , Newcastle (NTL) Sydney (SYD) – Newcastle is very accessible from Sydney by train
Arrival day: Friday or before. You will receive an orientation in your gateway office before being transported out to your project over the weekend to begin volunteering on Monday morning
Departure day: Friday at 4pm

Brett is an experienced traveller, having backpacked and worked in Europe as well as in many remote locations around Australia. Before joining the conservation volunteering team Brett worked at locations such as Uluru (Ayers Rock), South Stradbroke Island in Queensland and Pemberton in the south west region of Western Australia. He knows the country pretty well!
Access to your own personal 'My Oyster' account – our online portal where you can find out much more about the program and manage your booking
Dedicated contact time with an experienced destination manager to discuss the project, answer any of your questions and for us to find out more about you
Help and advice from our UK office before arrival and whilst you are away
In-country support
Pre-departure information covering medical, safety and project advice
Financial protection: ATOL (if we book your flights); IPP (if we don't book your flights)
Thorough orientation on arrival
Accommodation (see the 'accommodation' section above for details)
Advice on visa requirements
Oyster plants a tree in Africa with TreeAid to help offset your carbon emissions
Food whilst on the project- including weekends
Project related transport costs once the project starts
A wildlife guide book and/or birds guidebook
Oyster Worldwide volunteer t-shirt
Oyster luggage tag
Certificate of Appreciation at conclusion of programme
On your return:
Welcome home pack.
Certificate of Recognition (on request).
References (on request).
Flights – as an ATOL bonded company, Oyster can book flights for you
You need a valid passport that meets the requirements of the country you will be travelling to
Insurance (covering your time with Oyster and any planned independent travel)
Any costs associated with changing your return flight date if you need to
Independent travel costs
Home country travel costs
Spending money for additional trips, food and entertainment
Your travel costs to one of our partner's gateway offices.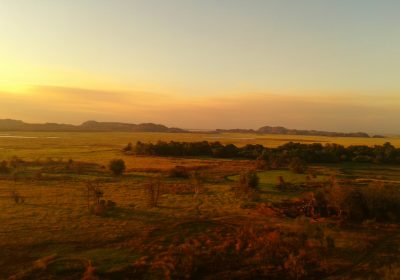 "This project is fantastic because volunteers get to visit a gateway city and then move out to more rural locations that aren't necessary on the beaten track. It's a perfect combination of tourism and volunteering, and the work is so important with the recent dramatic effects of climate change"
This is a wholly different type of volunteering, and a very refreshing way in which to visit Australia. You can travel with your projects, seeing parts of the country that very few tourists will ever see, fully becoming part of the lifestyle. Making a difference really bonds you with a place, and it is a great basis for your travels in Australia. As you will be working with a group of up to 10 people from around the world, you will have an immediate friendship group, and these people will soon become very important to you.
Each day will vary. You will normally be spending one to two weeks in each location, so your experience also depends on what you are doing
Your day will generally start at 8am, depending on climate. You have breaks throughout the day but work until about 16.00.
At the beginning of each day you will learn the skills needed for the day's work and set to it. You will be working in small sociable groups.
The evenings are your own, and a lot of time is spent socialising, relaxing and exploring whichever exciting location you are in at the time.
Whilst late-availability is possible, we would advise booking as soon as you can to guarantee your ideal dates. Our projects are very popular and spaces can fill up several months in advance, especially for the months of June to September.
Taking part in this conservation project not only means that you get to see one of the most beautiful countries in the world, it also allows you to get involved in something very worthwhile.
Seeing Australia from the perspective of someone living here is unforgettable. At the end of it you will come out with an appreciation of conservation, wildlife and the beauty of Australia that will last with you for a lifetime.
Most of our volunteers are independent travellers, but you can also apply with a friend if you would like to. You will join a group of between 6 and 10 people who have the same interests as you, from all over the world. You will be spending your whole week with the rest of your group, with everyone getting involved in the cooking and preparation of meals as well as other domestic chores. If you are applying with a friend just mention their name on your application form.
To be eligible you need to be between 18 and 70 years old as well as having a reasonable level of fitness. Most participants Oyster sends to Australia are aged 18-24.
You have the choice of which region you would like to work in. If you are planning on volunteering for longer than 4 weeks we recommend you divide your time between the two gateway cities.
There are many different types of project work for you to do for example: beach restoration, planting trees, weed control, animal surveys, track construction and boardwalk restoration.
No, you don't choose your project but you can choose where you begin your trip from which may influence your project type i.e. there will be no beach restoration work inland! Each project that you take part on will be doing different things so you will get a good experience of each of the different types of project work.
The projects are either for one or two weeks. You will be working for 5 days per week with 2 days free which will include your travel if you are moving from one project to another.
Examples of the conservation volunteering projects in this area include:
Helping to remove introduced weeds and plant native shrubs at the iconic beach, Nobbys Beach, in Newcastle. The project is important as it helps to reintroduce habitats which haven't been able to exist here because of the type of shrubbery around. The beach is an amazing place from which to see dolphins out at sea.
Planting trees in locations like Tidbinbilla Nature Reserve as part of the ongoing recovery for wildlife and habitats following the 2003 bushfires
Increasing biodiversity at the Nattai National Park, surrounded by spectacular sandstone cliffs. This is virtually an untouched wilderness area. This includes planting, weed removal and seed collection. Some projects also include rock wallaby surveys and fencing activities.
Victoria's main city, Melbourne, is a bustling and vibrant place, an ideal base for those who love city life. There are urban projects in Melbourne and the city surrounds, but most volunteers head out to Bendigo or Geelong, important cities in Victoria's history and culture.
Bendigo is a Victorian city made rich when gold was discovered there 150 years ago; Geelong is the start of the Great Ocean Road, Australia's most spectacular stretch of coastline.
Conservation volunteer project examples include:
Helping at the Melbourne Wildlife Sanctuary to re-introduce native mammals, including bandicoots and dunnarts. This project develops the habitat through tree planting, weed control, exclusion fencing and walking track maintenance. It's also a good place to spot some kangaroos!
Wildlife haven creation in national parks
Building and maintenance in the Otway National Park. The Otways are full of tall wet forests, ancient rainforests, drier forests of the inland slopes and the very diverse heathlands and woodlands. It is on the coastline, which is very rugged and littered with beautiful waterfalls.
Fauna surveys, weed control and walking track maintenance work in the Grampians National Park. This project offers the chance to protect and enhance biodiversity values.
After the devestating bush fires in 2009, volunteers are helping to replant some of the land destroyed by the flames.
The answer is that it varies a lot! The same for the rainfall. Typically the northern parts of Australia are warm to hot all of the year. It makes sense as it is closer to the Equator. In the north, the summer is also the rainy season. The coastal areas around Sydney are mild in the winter with minimum temperatures often staying above 10°C to 15°C. The summers are warmer and are typically in the mid twenties range. One should be warned that there are some instances where Australia may become very cold during the winter, especially at the higher elevations in Tasmania and the Victoria, snow may be abundant and temperatures are below freezing.
We would recommend budgeting up to £50 a week for activities during your time off, souvenirs or any other things you might want.
You will enter Australia on a tourist visa which you can apply for online before you go. This is valid for up to 3 months (12 weeks).
You should have a passport valid for the duration of your stay.
You will be given a full safety induction on arrival. Whilst Australia is an extrmeley safe contry, it is important to be aware of your surroundings, keep your belongings safe and keep your wits about you. Crime levels in Australia are similar to the UK.
This really depends on your location, but you will never be too far from civilisation. At times you will be based in urban areas, at others you will be in very rural locations. You will always be with a group and catered for well, whether it be for food or drink or general necessities.
This will depend on your project and where you are staying; unless you are staying in a hostel you probably won't have internet access until your days off and this would rely on you being close to a town.
Phone signal varies as does Wi-Fi. It is likely that you will have access to both but not as frequently as you may be used to. Project leaders will have a method of communication in case of emergencies.
Australian electrical appliances operate on 240v at 50hz but the socket outlets are not compatible with the other countries' plugs. This means you will need a specific Austrailan adapter.
Eastern Australia is 10 hours ahead of GMT (GMT +10) but it might vary depending on location of project
Your areas in which you are volunteering are ripe for the exploring. Depending on where you are you can spend long days at the beach with a barbie, swim in waterfalls, hike the forests and explore the cities.
Supervision will be fairly intensive during the first few days, when you will receive a thorough induction and work-related training.  Once you are comfortable with things, you might not always have a supervisor working alongside you, but there will always be staff and other volunteers around to help, and you will always be accompanied for any high risk activities.
Staff at Oyster's head office and in-country will be responsible for your safety and welfare while you are at the project.  This will start from 11 am on the Friday morning of your induction. Before and after these times, you will be outside Oyster's responsibility and should make sure that you act safely and avoid risk.  This is also true if you choose to leave the project during your time off. We will give you plenty of guidance and advice about this. 
The simple answer to this question is, yes absolutely!
It is important to bear in mind however that this may not be like other holidays that you have taken. Remember that you are volunteering, and this means that you will be put to work! This sort of holiday is a world away from sun loungers and cocktails, with our volunteers often heading home tired but immensely satisfied. If you think that you will need a bit of relaxing time on your trip too, do make sure to factor this in when your time on the project is complete.
Other adventures like this