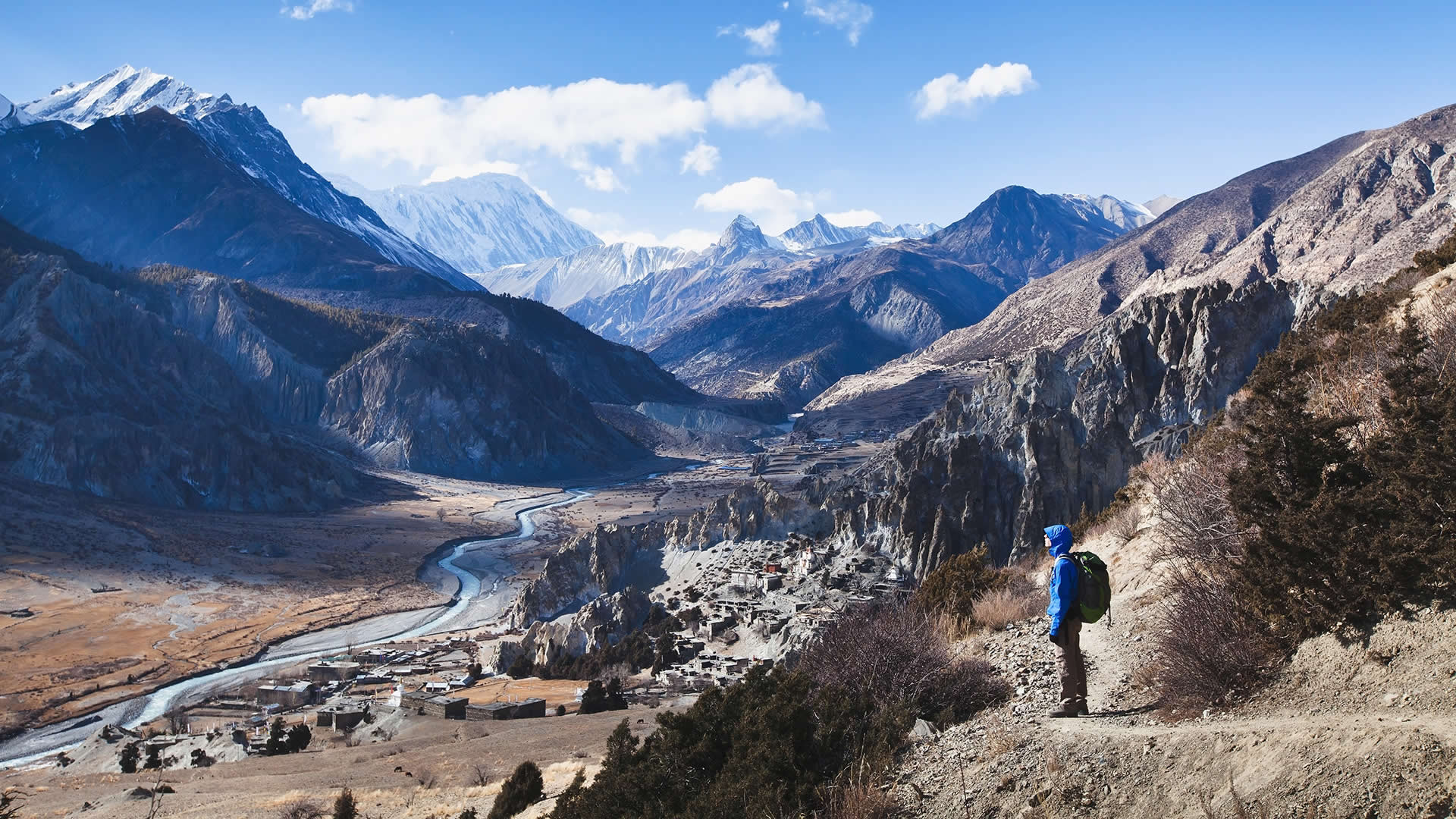 Head to Nepal with your fellow University students on our charity challenge and spend 4 weeks trekking, white water rafting, living with Nepali families and volunteering on a worthwhile community project. This is a great way to spend your holiday time whilst raising money for ADM Nepal Charitable Trust (registered charity no.1168417) to support the excellent work that they do in Nepal.
Duration: 30 days
Trekking days: 10
Community project days: 11
Grade of trek: Moderate
Max elevation: 4,130m / 13,545ft
Age: 18+
Eligibility: Good level of fitness for trekking is required
The satisfaction of reaching Annapurna Base Camp on your Himalayan trek
Being fully immersed into Nepali culture whilst staying with a local family
Making new friends from around the world and strengthening bonds with your university team-mates
Raising money for a worthwhile cause that supports Nepali children in education
Relaxing in beautiful lakeside Pokhara, and experience the thrills of white water rafting
Kathmandu, Central Development Region, Nepal
You will begin your 30-day charity adventure in Nepal with a traditional welcome and project introduction, before heading out into the historic city of Kathmandu on a guided tour of the fascinating world heritage sites that this city has to offer.
The following day you will be transferred to Pokhara, a beautiful lakeside town in the heart of the Annapurna Range, from where you will begin your 10 day trek through the Himalayan foothills and up to the iconic Annapurna Base Camp. This trek is one of the most popular in the region – there are few other treks that combine so many different landscapes in such a short period of time. During the course of the trek, you will walk alongside terraced rice paddies, lush rhododendron forests and high altitude landscapes, visit remote mountain villages and temples, and stay in small trekking lodges, all against the backdrop of the spectacular Annapurna Range. Check out our full itinerary for a breakdown of the route and more details.
On your return to Pokhara, you will have a free day to relax, recover and explore. You could hire a boat for an afternoon on the lake, walk along the lakeside up to the Peace Pagoda, browse the many small tourist shops or even take the chance to view the spectacular mountain landscape from the air whilst paragliding over the area.
The next day, embark on another adventure as you begin a two day rafting trip, before driving back to Kathmandu to enjoy a final day of leisure and find out more about your community project. The following morning, you'll be on the road early, heading out to your host families to join your respective community projects in the villages.
You will spend the next 11 days volunteering on your community project – the exact nature of this work will be determined once you arrive, but it is likely to include physical tasks as well as organising various extra curricular activities for school children aged 10-16. Whilst volunteering, you will be staying with local host families and sharing their meals with them, giving you the opportunity to fully immerse yourself in Nepali culture and experience the warmth of Nepali hospitality.
If you choose, you will have the option to spend the final three days of the community project on a yoga retreat, before being transferred back to Kathmandu for your last two days of leisure in the city. If you're a real adrenaline junkie, there's even the opportunity to try a bungy jump before you return home!
About the ADM Nepal Charitable Trust
The ADM Nepal Charitable Trust supports disadvantaged children and young adults in Nepal through sponsorship and grants, and by assisting local organisations to provide food, medical care and education, helping young people to improve their quality of life, and go on to secure good employment in the future.
The Trust supports a number of projects in Nepal. The money raised on this charity challenge will be donated to the Children's Aid Centre (CAC), a Nepali based charity run by retired teachers. This money will be spent on funding school places for children, sponsoring teachers to remain in education, medical care, school uniform and school building projects, such as new classrooms and toilet blocks.
The price includes a £500 donation to this incredible charity per person. However, there is no upper limit on donations and we encourage participants to raise additional money for this excellent cause through sponsorship for the trek, or any other means.
Why choose Oyster for your charity challenge?
We are experts on Nepal, having been involved in sending students for well over a decade. Nepal was one of our original destinations. We have been working with our partner in Kathmandu, Basant, since the beginning. Over the years, Basant has hosted many university RAG challenges from universities such as Oxford, Leeds and Durham. We know what is important to students when it comes to RAG trips overseas and we can work with you to make this challenge unique.
You can be sure that we work with the best people in Nepal. Our team is ISO Certified (9001:2015) and was involved in formulating the policy around Sustainable Tourism and Responsible Travel. In reality, this means that the guides and porters we work with are all paid above the industry norm and are provided with medical and accidental insurance. Having our own staff work on all of our treks means that we can also maintain a high quality and highly trained staff.
Accommodation is arranged for the duration of the 30 day challenge and you should expect to share a room:
In Kathmandu and Pokhara you will stay in simple, but comfortable, hotels
On the trek, you will stay in standard lodges each night, expect to share a bathroom with other trekkers
The white water rafting trip includes one night camping at on the river bank
During the community project you will live with a local host family
Food in Nepal is delicious and you will have plenty of opportunities to enjoy the local delicacies during your stay. We have included a cooking lesson in the price so that you will each learn how to cook the famous Momo and Achar (chili sauce).
In our experience, trekkers enjoy the flexibility of being able to choose their meals, therefore we exclude meals from the cost of the trek so that you can eat according to your budget and preferred taste. A budget of £13 per day should be ample.
In the Kathmandu and Pokhara hotels, breakfast is included but you will need to budget for your own lunch and dinner
All food on the rafting trip is included
When staying with your host family, you will be sharing all meals with them, so all food is included for this section of the challenge
How does the pricing work?
We keep our costs low and pass on this saving to you, the participant. Our price includes a £500 per person donation to the charity. Anything you raise above and beyond the cost of the challenge will be paid directly to ADM Charitable Trust.
What do I need to know regarding Covid-19?
We have been working closely with our partners in Nepal and keeping an eye on the current travel restrictions to ensure we have the most up to date information and give you peace of mind. Please see the links below for more information.
Program updates:
We expect there to be small changes to the program in order to accommodate restrictions in place at the time of travel. These may include:
social distancing
accommodation amendments
private transfers instead of groups
proof of a negative Covid-19 test upon arrival (taken within 72 hours before travel)
wearing masks and other protective clothing
extra health and safety measures
Depending on when you are due to travel, some of these may become obsolete. We advise to be prepared for a quick turnaround of travel arrangements and having back up options should changes need to be made.
Your return flights between London and Kathmandu are included in the cost of the challenge. We are an ATOL bonded company so you will get the highest level of financial protection available.
You will be met at Kathmandu airport by our representative, Basant, and transferred to the hotel in the city centre where you will spend your first couple of nights.
All of your transport within the country is included, and you will be transferred as a group from one location to the next.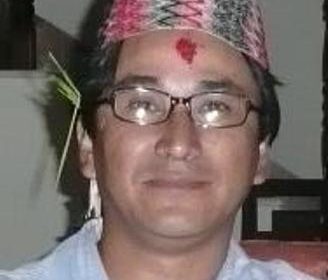 Basant has been our representative since the start and has close to two decades of experience in dealing with our trekkers, volunteers and host families. He is based in Kathmandu and runs all of the orientation and briefing sessions before handing you over to one of the experienced guides who will be leading your trek. Later he will introduce you to your host families and community projects, and be on hand to answer any questions or queries that you might have throughout the duration of your stay.
Access to your own personal 'My Oyster' account – our online portal where you can find out much more about the program and manage your booking
Dedicated contact time with an experienced destination manager to discuss the project, answer any of your questions and for us to find out more about you
Help and advice from our UK office before arrival and whilst you are away
In-country support
Pre-departure information covering medical, safety and project advice
Gold level, 24/7 Pharos crisis management and incident support cover
Financial protection: ATOL (if we book your flights); IPP (if we don't book your flights)
Thorough orientation on arrival
Accommodation (see the 'accommodation' section above for details)
Advice on visa requirements
Oyster plants a tree in Africa with TreeAid to help reduce the impact of global carbon emissions
Return flights between London and Kathmandu (unique for this challenge)
Airport transfers and all necessary transport during your trip
1 half-day guided sightseeing tour of the world heritage sites in Kathmandu, including transport and entrance fees
10-day trek with a well-respected trekking organisation with experienced guides and full insurance
1 day river rafting tour (camping next to the river)
Nepali cooking lesson – learn to cook the famous Momo
Porters during the trek (weight max. 15kg per person)
National park fees
Oyster Trekking kit bag for each person
Oyster Worldwide volunteer t-shirt
Oyster luggage tag
Flights – as an ATOL bonded company, Oyster can book flights for you
You need a valid passport that meets the requirements of the country you will be travelling to
Insurance (covering your time with Oyster and any planned independent travel)
Any costs associated with changing your return flight date if you need to
Independent travel costs
Home country travel costs
Spending money for additional trips, food and entertainment
Provide a DBS/police check
All meals during the trek (budget approx. £13 per day); lunches and dinners in Kathmandu and Pokhara
Nepal Visa fee (approx US$40 for up to 30 days)
Gratuities for staff
Optional extra cost of paragliding: £108 per person
Optional extra cost of bungy jumping: £108 per person
Optional extra cost of 3 day yoga retreat: £163 per person
Optional extra donation to the ADM Nepal Charitable Trust (above the included £500 per person)
Day 1: Arrival in Kathmandu (1300m)
You will be met at the airport and taken to your hotel. Our representative will get you settled in and give you a basic introduction to the local area. O/N Hotel
Day 2: Briefing and Sightseeing
After breakfast you will have a full briefing to prepare you for the trek, including kit, conditions, health and safety. In the afternoon we take you for a guided tour of Kathmandu, a fascinating medieval city. O/N Hotel
Day 3: Drive to Pokhara (827m). Trek to Australian Camp (2165m), 2 hours
Drive to Pokhara, a popular lakeside town. Trek to Australian Camp, passing through Hyanjakot and Dhampus Village. The trail offers magnificent views of Annapurna South, Hiunchuli, Machhapuchhre and Lamjung Himal. O/N Lodge in Australian Camp.
Day 4: Trek to Landruk (1670m), 6 – 7 hours
The drop in height on today's trek means that you will be walking downhill for most of the day, but expect some periods of ascent too! The trail winds through peaceful forest until eventually descending some steep steps to the pretty village of Landruk. O/N Lodge in Landruk.
Day 5: Trek to Ghandruk (2060m), 3 – 4 hours
Begin the day with a descent to cross the Modi Khola river, and then slowly climb the other side of the valley to the attractive village of Ghandruk. Here you can relax or explore its maze of little streets. O/N Lodge in Ghandruk.
Day 6: Trek to Chomrong (2170m), 5-6 hours
From Ghandruk we cross the Khyumnu Khola river and then follow the ridge above the Modi Khola. We eventually reach the comfortable lodges of Chomrong, the last Gurung village on the route. O/N Lodge in Chomrong.
Day 7: Trek to Bamboo (2310m), 4-5 hours
Follow the trail out of Chomrong down 2500 stone steps, before crossing the Chomrong Khola on a swaying suspension bridge. Climb uphill to Sinuwa, and then pass through a beautiful forest to Kuldihar. End the day with an easy downhill walk to Bamboo. O/N Lodge in Bamboo.
Day 8: Trek to Deurali (3230m), 3 – 4 hours
Today's trek passes through the mountain villages of Doban and Himalaya (2920m), taking you right alongside the dramatic peaks of the 'holy mountain' Machapuchare. Then you continue your climb up to Deurali as the path winds its way along the river, through a rocky landscape with fragrant shrubs and occasional caves. O/N Lodge in Deurali.
Day 9: Trek to Annapurna Base Camp (4130m) via Machhapuchhre Base Camp (3700m), 5 – 6 hours
Heading out from Deurali, you will round the ridge of Hiunchuli to enter the Annapurna Sanctuary, which has been hidden up to this point, and be surrounded by the stunning peaks. From there, you will climb up to Machhapuchhre Base Camp on the ledge above. Beyond this, the trail climbs gradually up gentle slopes to the lodge at Annapurna Base Camp. Though this trek stays relatively low, it can still take time to acclimatise, and you will be encouraged to take it slowly. The ridgeline of peaks is almost uninterrupted, including Hiunchuli, Annapurna South, Machapuchare and others. O/N Lodge at Annapurna Base Camp.
Day 10: Trek to Bamboo (2310m), 7-8 hours
If you're feeling hardy, there will be a pre-dawn excursion up the hillside to catch the magical sunrise. After breakfast we will begin our descent to Machapuchare Base Camp and continue down to Deorali for lunch. We then carry on to Bamboo for the night. O/N Lodge in Bamboo.
Day 11: Trek to Jhinu Danda (1780m); Lunch at Chomrong, 5-6 hours
We continue our descent, arriving back at Chomrong for lunch. We then take a different route from the one we climbed up on, arriving shortly at a Brahmin (high caste Hindu) village called Chinu. There is not far to go this afternoon so we could choose to visit a wonderful hot spring just north of the village for a relaxing soak. Back on the trail we continue down to Jhinu Danda for our night stop. This will be your last night with your trekking crew (except your Guide). The crew join you for a farewell ceremony with Nepali song and dance. O/N Lodge in Jhinu Danda.
Day 12: Trek to Naya Pul then drive to Pokhara (820m), 6 hour trek, 1 hour drive
End the trek with a final descent to Naya Pul, and then drive back to Pokhara for a well-earned rest. O/N Hotel in Pokhara.
Day 13: Free day in Pokhara
Have the option to go sightseeing, boating on the lake, or even paragliding (at extra costs and subject to your insurance policy). O/N Hotel in Pokhara.
Day 14: Rafting
Drive to the rafting start point and begin rafting (11am-3pm). O/N Tent in a riverside camp.
Day 15: Return to Kathmandu
Travel back to Kathmandu. O/N Hotel in Kathmandu.
Day 16: Free day in Kathmandu
Enjoy a day at your leisure in Kathmandu. Briefing for the community work projects. O/N Hotel in Kathmandu.
Days 17 – 27: Community project
Have an early morning transfer to your respective community project sites. Work for at least 6 full days on your community project. Have the option of taking part in a yoga retreat (at an extra cost) for days 7, 8, and 9 of the project. Transfer back to Kathmandu on the final day. Stay with a host family in the village whilst working on your community project. O/N Hotel in Kathmandu when you return.
Days 28 and 29: Free days in Kathmandu
Enjoy your last few days in Kathmandu shopping and sightseeing. On day 29 there will also be the option to do a bungy jump (at an extra cost and subject to your insurance policy). On the final evening there will be a group farewell dinner (cost of food included). O/N Hotel in Kathmandu.
Day 30: Fly back to the UK
Transfer back to Kathmandu airport from the hotel in time for your flight to the UK.
The ADM Nepal Charitable Trust is a small charity with a hugely important and worthwhile cause which really needs all the support it can get. By taking part in our charity trek challenge and community project, not only will you be able to create incredible memories and experience life in a very different country, but you will also be able to give extra meaning to your time in Nepal by helping some of the most disadvantaged children here get a better start in life. With such a variety of brilliant activities and experiences crammed into a 4-week period, this challenge certainly helps you to make the most of your time in Nepal, and with charity fundraising and volunteering underpinning it all, it really is an excellent way to spend part of your summer holiday.
As with all of Oyster's trips, you can be confident of safe, well-organised travel and a great personal service from Jon, the Destination Manager for Nepal. He will be happy to chat through your group's needs to make sure that you have the best experience possible. Our prices are extremely competitive due to the fact that we have direct and longstanding links with are trekking partners, enabling us to keep prices down without compromising on quality.
Nepal has two main seasons. The dry season is between October and May. The wet season is between June and September. It can get very hot in Nepal, even during the winter months it can get to 20C during the day, but it gets very cold at night – especially at higher altitudes.
We would recommend allowing £13 per day for food whilst on trek and in Kathmandu and Pokhara. Including social life costs, you will probably spend about £20 per day in total when in the towns (but less on trek and in the villages on the community project). All of your food is included when in the village, so you will need a smaller budget for these days.
You can withdraw Nepali rupees in Kathmandu from one of the many ATMs in the city. You will need cash for the trek to pay for your food each day.
The Nepal Visa fee is approx US$40 for up to 30 days. This will be granted on arrival in Nepal.
You should visit your doctor or travel nurse to find out what vaccinations you will need. Your routine vaccinations will need to be up to date, Hepatitis A and Typhoid are likely and Hepatitis B, Yellow fever, malaria and Rabies are a possibility. You should follow your doctor's advice.
There is a health clinic run by western doctors located in Kathmandu. They deal with most health concerns of our participants. If you have any medical issues whilst on a trek, you will be offered First Aid from our trained guides. There are medical clinics along the trekking route and, for anything serious, your travel insurance should cover you for helicopter evacuation to Kathmandu.
Trekking is an adventure sport and carries risks with it. We have taken every precaution to make sure that you will be suitable for the trek and that you will be briefed thoroughly on the risks and how to manage them. Our guides are experts and able to deal with any safety issues.
Nepal is generally regarded as safe. Don't believe all you hear from tourists and do listen to the advice of Oyster and Basant. Above all use your common sense i.e. if you see a crowd forming don't go and see what it is all about – leave the area.
You will stay in simple but comfortable hotels in Kathmandu and Pokhara, as well as the best available lodges en route. While volunteering on your community project, you will be staying with a local host family in the village – this is the best way to immerse yourself in the culture and see how Nepali people live.
Dal Bhat – this is a lentil based curry (not very spicy) served with rice. You will learn to love this as most people have this for breakfast and dinner each day. In Kathmandu, you can buy pretty much any food that you like. There are pizza places, bakeries, Chinese, Thai and Indian restaurants… the list goes on! On trek, you will not be restricted to curry, but will be able to choose from fried rice and chow mein dishes amongst others. Nepal is one of only a few countries in the world that does not have a McDonalds!
Wifi is available in Kathmandu and Pokhara before and after your trek by visiting one of the many internet cafes. Whilst on the trek, you should not expect to get access to the internet. Your host families in the villages may have an internet connection, but this should not be expected.
Mobile reception is good in the Kathmandu Valley. Don't expect to get mobile reception when trekking. Our guides carry emergency satellite phones which are only used in case of emergency.
An international adapter is recommended in Nepal. A mixture of 3 round pin (small or large) and 2 round pin sockets exist.
Many trekkers use this as an opportunity to explore the World Heritage Sites in Kathmandu and to buy gifts to take home. In Pokhara, you will have the option to go sightseeing, boating on the lake, or even paragliding. There will also be the option to bungy jump on one of your free days in Kathmandu.
You will have 1 free day in Pokhara, and 3 free days in Kathmandu.
Supervision will be fairly intensive during the first few days, when you will receive a thorough induction and trek briefing. During the trek itself, you will be supervised by a guide and porters whilst walking.
Staff at Oyster's head office and in-country will be responsible for your safety and welfare while you are on the trek. This will start from the moment you are picked up from the airport until the time you are dropped back there. Before and after these times, you will be outside Oyster's responsibility and should make sure that you act safely and avoid risk. This is also true if you choose to go sight-seeing during your time off. We will give you plenty of guidance and advice about this.
Other adventures like this