City work in Sydney
Sydney: a world-renowned city known for its beauty, its beaches and its fast pace of life. Become part of a group setting up for life in Sydney, with full orientation, help with job and accommodation hunting and a great local insight to start your time in Oz with a bang.
Get your travel plans sorted before you go too, with a great 4 week East Coast trip and the chance to work in the Outback.
Hit the ground running Down Under
If you want to experience working and travelling abroad but don't want to make the first step on your own then this placement is perfect for you. You will join an instant group of friends and be shown around the city, getting all the insider local knowledge that you'll need. You'll be helped to sort out your tax file number, get your Medicare cover, open a bank account and get an Australian SIM card and phone card. You will also do an RSA (Responsible Service of Alcohol) course which is vital if you want to work in a bar or licensed restaurant or café. You'll be shown the local hotspots, get insider knowledge on the best of what Sydney has to offer and get help finding a job and an apartment.
It's not all hard work either. For the first two weeks you'll be staying in a hostel in the centre of Sydney, and while looking for jobs you'll enjoy many exciting activities. These include but are not limited to a three day beach escape with sand boarding, a dolphin watching cruise and koala spotting, coastal tours, city tours, a fantastic private cruise around the harbour, a cocktail course and much much more.
See the Comprehensive Sydney Itinerary for more information.
Keen to get your travel plans sorted too? Going to Australia isn't just about the jobs. Our partners can get you set up with a great 4 week add-on to your trip, which involves 3 weeks of travelling the awesome East Coast. Stop off at the surfer's paradise of Byron Bay, Fraser Island (the world's largest sand island!), the Whitsundays and much more! Once this amazing few weeks comes to an end, you can either spend a week on a ranch in the Outback (with an Outback job to boot!), complete a diving or surfing course or continue your travels deep into the Outback. This add-on is arranged before your departure and costs just £2450 more, but you can make the most of it at any point that you are Down Under. For more information about the 4 week-add on, have a look at our working and travelling Australia combo.
What will I be doing in Sydney?
The work available to you in Sydney is plentiful, with the majority of the jobs in retail, bars, restaurants, cafés or offices. The pay is pretty good, with wages around $15 per hour if you have no experience, and up to around $25 per hour for those with relevant skills.
Working in a city abroad definitely helps your CV and gives you excellent preparation for going away to university or starting a future job. And what better city to work in than Sydney? You will be working with Australians and most likely other backpackers too, so you'll instantly be making friends in the workplace and adding to your social life. You can work for each employer for a maximum of 6 months. By that time you will have the skills and know-how to find yourself another job if you want it, with a year long subscription to a first-rate online recruitment agency.
What about after Sydney?
You can stay in Sydney for up to one year on your working holiday visa. Most people who choose to go to Oz on this visa will at least spend some time travelling the country. Once you have earned some money in Sydney, this is the perfect time to dust the backpack off and see what the rest of the country has to offer.
Before you leave for Australia, you can book a 4 week add-on to your time in Sydney. This add-on involves travel up the East Coast as part of a group, spending 3 weeks enjoying its backpacking highlights. Once that is completed, you can enjoy some farm training on a ranch, with access to a guaranteed farm job afterwards. If your working days have come to an end, you can enjoy a surf camp, a diving camp or a trip into the depths of the Outback.
It's a great idea to get this arranged before your departure, as you then know that your budgeting is done, and you will always have your travels to look forward to after the work is done. The 4 week add-on costs £2450, no matter which combination you choose to do!
For more information about the add-on, have a look at our Australia travelling ideas page.
Accommodation and Food
You'll spend your first two weeks in 'WakeUp' hostel in central Sydney. The hostel has great facilities, including a bar, TV lounge, clean and secure bedrooms and 24hr wifi. Expect to share an en-suite room with the rest of your group. During that time you will be helped to search for an apartment for the rest of your time in Sydney. However, you might like to continue staying in the hostel for a weekly discounted rate. Shared apartments in Sydney are around A$230 per week.
Highlights
Hit the ground running with 2 weeks of exploring, job hunting and trips
Get to know your group before you go- and have an instant social life on arrival
Help to make your CV more "Aussie", a cocktail course, RSA course, year-long subscription to a leading recruitment agency and plenty of interview help
The opportunity to live and earn in one of the most exciting cities in the world
The 4-week travelling add-on, offering the opportunity to travel as a group up the stunning East Coast
Option of working in the Outback on the 4 week add-on- which means that you could extend your working holiday visa after 3 months of farming work
Why
should I do this?
Australia is one of the most popular destinations in the world for gap year travel. Some of the greatest attractions to working there include the English language, the laid back atmosphere, the weather and the variety of work. Many gappers will factor in some time Down Under to earn some more money to further their travels.
Both the 2 week programme and the 4 week add-on give you the opportunity to embrace life in Oz, safe in the knowledge that you have support, a group of young likeminded people to be with and help with getting work. This means that whilst you are on the other side of the world, you are never far from a helping hand.
Getting there
Groups arrive on the first Sunday of each month throughout the Australian summer, August to March inclusive. Flights are to Sydney international airport. On arrival you will be transferred to the Wake Up hostel in central Sydney.
Our representative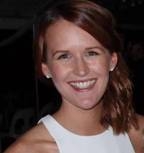 Cassandra is a qualified Expedition Leader and  is now studying medicine at Sydney university. She's your woman for logisitics from bookings to Australian sim cards.  You won't meet anyone as organised as her and she can assist you in whatever way possible. She'll also help you make sure your CV and Responsible Alcohol Awareness qualification is up to date.
What is provided
Sorting out your medicare, tax file numbers, bank account, mobile phones or SIM cards and phone cards
One-to-one informal phone interview and briefing in the UK
Advice on obtaining a visa
Advice on finding a competitive and suitable return flight to Sydney
Comprehensive support and advice whilst in-country
Airport transfer to your hostel
12 nights accommodation in Sydney
Induction on arrival in Sydney
Guided city tour
Welcome dinner and drink
Private cruise around Sydney Harbour
3 days and two nights just outside Sydney at a base camp with kilometers of glorious sand beaches and rainforests
Sand boarding, bush walk and dolphin cruise from the base camp
Surf day trip
Blue Mountains day trip
Climb the Sydney Harbour Bridge
A trip along the 'Eastern Beaches Coastal Walk' from Bondi to Coogee
Night time tour of Sydney, with entrance into 4 bars with 4 drinks included
3 dinners, 2 lunches, 2 breakfasts – and several drinks and snacks along the way
RSA (Responsible Service of Alcohol) course and a cocktail course
12 months of help and support with your CV/ resume
12 month subscription to leading job site
Tax refund advice
Free internet connection in Sydney
Travellers discount card
On your return:
What do I need
A passport valid for 6 months beyond the end of your return date
You must be eligible for a Working Holiday visa (aged between 18-30 and a permitted nationality for the visa. See here for visa eligibility criteria)
Insurance – we can recommend you a policy
An electronic copy of your CV
National Insurance Card or NHS card
Return flight to Sydney
Your travel costs to the airport
Cost of travel around the city
Money for food throughout the trip
Money for accommodation after your first 12 days
Spending money
Work clothes
A valid CRB and medical check- about £50 for the two together