Why Oyster?
We are a highly experienced gap and responsible travel organisation that has been sending volunteers and paid workers to diverse and exciting destinations around the world since 2006.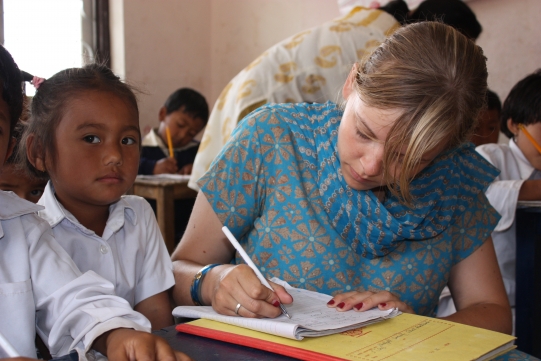 Oyster is a family-owned business that specialises in arranging paid work and voluntary work abroad for individuals from around the world. Quality is important to us and we pride ourselves on the excellent support we offer before, during and after the project. We are one of the longest running organisations of our kind and one of the most experienced. All of our UK staff have travelled extensively, have taken a gap year – and are as passionate about the projects as they are about making sure you gain as much as they did.
We are proud that:
Roger, our Director, is known and respected in this sector. He set up Oyster Worldwide in 2006 after years of previous experience managing gap year projects and leading army and school expeditions.
All our staff have been on their own gap years and travelled extensively – and loved it so much that they wanted to help others to do something like this too! Why not meet the team?
Through visiting all of our projects and establishing close relationships with them, we understand what the project needs and what you need.
We check our projects thoroughly against our policies, visiting them personally before deciding whether to work with them.
We maintain close relationships with staff at projects so that we have up-to-date information on developments there. We arrange regular visits so that we can keep well informed of any changes.
Our overseas reps are local residents with an excellent knowledge of the project and the area. They are well placed to help you settle in and deal with any problems. Why not meet our reps?
Many of our participants come to us through word of mouth. We have a number of cases of organising projects abroad for a third sibling in a family or for organising someone's third or fourth trip away. We love to hear about reunions of past Oyster groups. We interview all participants before offering them a place.
All participants receive pre-departure briefing information.
We ask all participants for honest feedback on their return so that we can continually improve our projects and our service.
If you book with Oyster you can be sure that:
A member of Oyster's staff will take personal responsibility for managing your trip, getting to know you, making sure you know what is involved and that you are fully prepared for your experience. The excellent support will continue in-country through our local representatives and coordinators.
Your trip will be expertly planned and managed, with a strong focus on your personal safety. See Oyster's health and safety policy.
Your presence in the local community will be a benefit, rather than a burden. We make sure that our participants do not have a negative impact on jobs, the environment or the local culture. See our responsible travel policy and our environmental policy.
Your project has been selected and run to meet high standards of responsible travel. See our responsible travel policy.
We only work with projects offering high standards of animal welfare and good practice in child care. See our animal welfare policy and our safety and child protection policy.
We are proud to meet the demanding standards set out for the adventure travel sector in BS8848. See how Oyster meets BS8848.
Your money is safe. We are financially sound, having operated successfully since 2006, and are fully insured with the added protection of ATOL when we book your flight. See our financial policy.
Your money will be spent appropriately, with most of it going directly toward the project. See our financial policy.
Check out what our past participants have to say about us.
"Oyster were wonderful at making sure I was 100% prepared and sorted for my trip and the personal connection Oyster makes with every volunteer is brilliant, I felt really cared for and if anything had happened I would have been comfortable contacting them for help"
Charlotte Gannon, South Africa volunteer