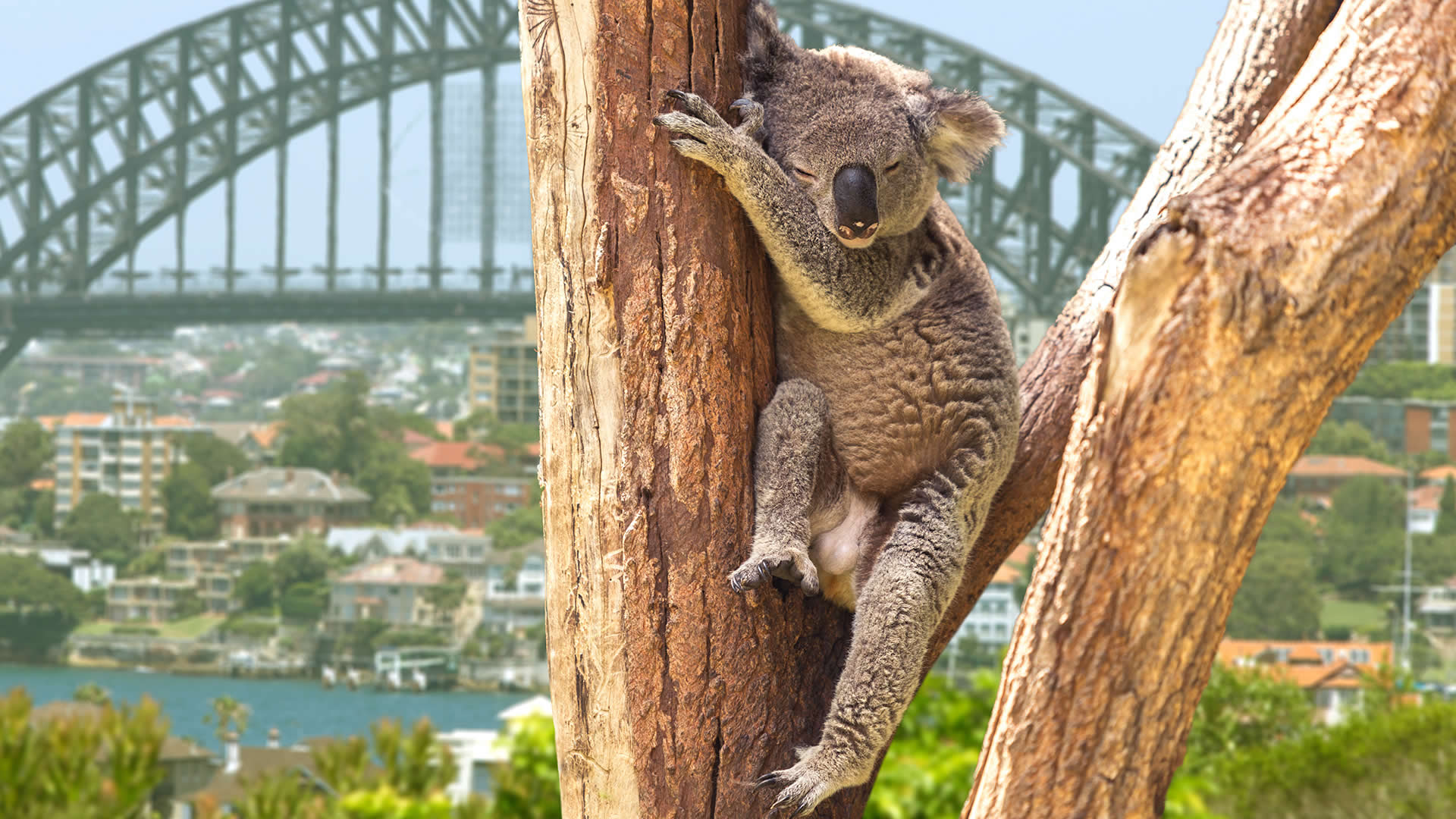 Call Sydney your home for a year! Meet like-minded backpackers and get support from the team on the ground with full admin set up and access to 12 months of job finding assistance. Enjoy a fun packed orientation week with a trip to the Blue Mountains, and an awesome 2 day surf camping weekend. Get a paid job and social network within a few weeks of arrival!
Duration: 12 – 52 weeks
Dates: Arrivals throughout the year
Arrival day: Monday
Eligibility: Must be eligible for a work visa
Age:18-30 (Canadians 35)
Take a trip to the stunning Blue Mountains and enjoy an awesome surf camp weekend!
Have an instant social life on arrival by joining a group of like-minded young travelers
Kick start your Aussie Adventure with a welcome orientation, and job finding presentation
Receive 12 months of access to an online database and job-finding support
Earn good wages by obtaining a job in Australia to fund your living expenses as well as travels
Sydney, New South Wales, Australia
If you want to experience getting paid work abroad but are a little nervous in taking the first step on your own, this programme offers the perfect balance between support and independence. Join an instant group of friends and explore this incredible city whilst getting set up with work and accommodation. The team on the ground will take care of the tricky bits like your tax file number, medicare card, SIM and a bank account during your orientation week. You have support with jobs and travel for up to a year but the freedom to do whatever you like.
Your first week will be a fun-filled introduction to Australia with a mixture of presentations, social activities and of course sight-seeing!  Enjoy a day trip to the famous Blue Mountains and an all-inclusive 2 day surf camping weekend. At the end of this week most people chose to start looking for a job. The majority stay in Sydney but you will be supported across Australia if you want to make somewhere else your base. You can see your first week itinerary here.
The work available to you is plentiful, with the majority of the jobs at entry level positions in industries including admin, retail, hospitality, farming, factory and construction. The pay is pretty good too, allowing you to support yourself and save a bit of money for travelling.
You will be working with Aussies and most likely other international backpackers, so you'll instantly be making friends in the workplace and developing a busy social network.
The terms of your visa allow you to work for one employer for a maximum of 6 months. After that initial 6 months, help is there to find another job, or you may decide to go off travelling with a pocket full of money!  As part of the programme you will have 12 months of access to an exclusive online job database and job finding support. If you would like to travel and look for work outside Sydney you can receive support from our offices in Melbourne and even Auckland in New Zealand.
You'll spend the first four nights of your programme at the YHA Railway Square Hostel in the backpacker area of Sydney. It adjoins Central Station so you can easily explore all that Sydney has to offer. The hostel is purpose built and modern and has fantastic facilities, including a barbecue area, well equipped kitchen, clean and secure bedrooms and 24hr WiFi. Expect to share a room,
The final two nights are spent in high quality accommodation at the surf motel. There are maximum 3 people to each room all with King Single beds of the highest quality to ensure you have a great night's sleep. All Rooms have ensuite bathrooms, TV's, Fridges and kitchen facilities, air-conditioning and free WIFI. You probably won't want to leave!!
During your orientation presentations, you will be given plenty of advice on where to find accommodation after your initial week is over. Some choose to stay at the hostel and some choose shared apartments in Sydney
6 breakfasts and 1 dinner during your orientation week
Following this you are responsible for providing food for yourself unless it may be included by independent employers
What do I need to know regarding Covid-19?
We have been working closely with our partner organisations to ensure that you travel with the utmost confidence and peace of mind. Follow the links below to learn more about how to do this:
Airport: Sydney (SYD)
Arrival day: Monday arrival to the YHA Railway Hostel . A shuttle bus transfer is included as part of your package
Departure day: You will finish the programme on the Sunday when you are dropped back from surf camp. We suggest you book at least a couple of days accommodation following this until you have secured a job and make more permanent arrangements.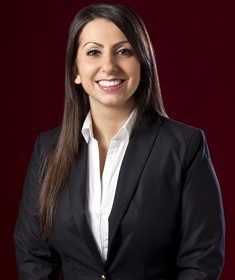 On the ground in Australia, Edvige and the team will be there to support you. Many of the team have lived overseas so they know challenges that you will be facing first-hand and so are ideal people to help you settle in.  Both they, and us in the UK are available 24/7 in case of emergency.
Access to your own personal 'My Oyster' account – our online portal where you can find out much more about the program and manage your booking
Dedicated contact time with an experienced destination manager to discuss the project, answer any of your questions and for us to find out more about you
Help and advice from our UK office before arrival and whilst you are away
In-country support
Pre-departure information covering medical, safety and project advice
Gold level, 24/7 Pharos crisis management and incident support cover
Financial protection: ATOL (if we book your flights); IPP (if we don't book your flights)
Thorough orientation on arrival
Accommodation (see the 'accommodation' section above for details)
Advice on visa requirements
Oyster plants a tree in Africa with TreeAid to help reduce the impact of global carbon emissions
Advice on obtaining a visa
Transfer from the airport to your hostel in Sydney
Detailed welcome orientation, comprehensive job presentation and help with CV and interviewing techniques
Assistance in sorting out your medicare, tax file number and bank account
Tax refund advice
An Australian Sim Card with $30 credit
6 breakfasts, 2 lunches,  2 dinners
12 months of help and support with your CV / resume and interview technique
12 month access to an exclusive online database of jobs and help with securing a paid job in Australia
12 months YHA membership
Unlimited free internet connection in Sydney (as well as the other offices)
Mail holding and forwarding for bank cards
Free luggage storage for up to 4 weeks
Transportation to and from the Blue Mountains and surf camp
Day trip to the Blue Mountains including guided hikes, a trip to a wildlife sanctuary and a free drink at a bar in Sydney
All inclusive 2 day surf camp trip with 4 x 2 hour surf lessons
Access to a 24 hour emergency hotline
Access to discounted travel products
On your return-  References (on request)
Flights – as an ATOL bonded company, Oyster can book flights for you
You need a valid passport that meets the requirements of the country you will be travelling to
Insurance (covering your time with Oyster and any planned independent travel)
Any costs associated with changing your return flight date if you need to
Independent travel costs
Home country travel costs
Spending money for additional trips, food and entertainment
Cost of your visa. You must be eligible for a Working Holiday visa 417 or Work and Holiday visa 462 (aged between 18-30 and a permitted nationality for the visa. See here for work visa eligibility criteria)
£3 each way for the train to Thirroul (surf camp)
National Insurance Card or NHS card for Tax file number and Bank account application
Cost of living following the programme including travel, accommodation and food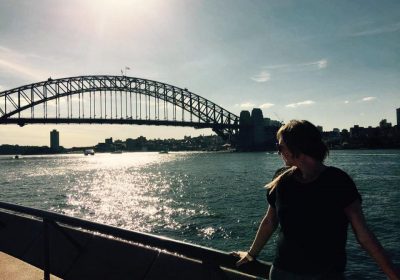 "I've visited Sydney several times and have never been disappointed by this fantastic destination. The Blue Mountains are always a highlight and surfing is on the Aussie bucket list for sure! The team who assist when you arrive are brilliant. Take full advantage of the full year, you won't regret it!" says Georgie, Project Manager.
If you're interested in paid gap year programs but are a little nervous in taking those first steps on your own, then this program is perfect for you. You will join an instant group of friends and enjoy all that the city and its surrounds has to offer. You'll be helped to sort out your tax file number, get your Medicare cover and open a bank account. We include a sim card for you so you can keep in touch your new friends (and home if you have time!).
Sydney enjoys a temperate climate with a mild winter, and has more than 340 sunny days a year. It can get a bit chilly in the winter with minimum temperatures hitting about 9 degrees.
Life in Australia will probably be more expensive than you are used to at home – but typically the pay is much better. How much you spend will really depend on the activities you choose to do. We recommend you have some savings for emergencies and luxuries. You will be earning but you will be living in the heart of one of the world's major cities with lots of tourist activities on your doorstep.
Work in Australia for up to a year on your Australian Working Holiday Visa. Most people will spend some time travelling the country, which is why being able to access support from our offices across Australia is so great. Once you have earned some money, it is the perfect time to dust the backpack off and see what the rest of the country has to offer.  This means you can make the most of your gap year in Australia with enough time to work and travel Australia.
You will be given lots of advice on the different travel options available to you. With a travel desk in the Sydney office, the experienced staff are experts in booking bespoke trips all over Australia, and you should have no difficulty planning an incredible trip. Please note however that this an independent programme following your initial orientation week, the support is there, but what you choose to do with your year abroad is up to you!
To be able to qualify for the Australian working holiday visa 417, you must be between the ages of 18 and 30, and hold a passport from one of the eligible countries stated by the Australian Embassy.
To be able to qualify for the Australian working and holiday visa 462, you must be between the ages of 18 and 30, and hold a passport from one of the eligible countries stated by the Australian Embassy.
There are options to apply for a second working holiday visa.
There are plenty of gap year jobs in Australia … so yes! You and a friend can do the programme together, however we cannot guarantee that you will be working together. You can however organise to live in the same apartment. Don't worry if you aren't applying with a friend; three quarters of people travel alone and make new friends along the way.
Group sizes vary, however you should expect to be with 5 – 10 people for most activities. Whilst you are over in Sydney you will meet lots of people who are travelling and working, as well as work mates.
Ideally you need to apply a minimum of 2 months before you go to secure your ideal date, but we recommend booking about 4 – 6 months in advance to get your preferred date. Visas can take anywhere between a week and a couple of months to process, so it is best to get prepared early.
The orientation week is informative as well as being packed with so much fun. You will be finding your feet in one of the most cosmopolitan cities in the world, whilst looking for a job to make you part of this fast-paced city.
Day 1 Monday
You will arrive in Sydney and get a shuttle bus from the airport to the YHA Railway Square hostel for your 4 night stay. You have the rest of the day to relax and get over your jetlag. The hostel is in the perfect location for exploring and really getting to know the city!
Day 2- 3 Tuesday and Wednesday
The next two days are designed to help you get all the administrative tasks done. You will set up a tax file number, medicare card, a mobile SIM card and organise a bank account. There will be a detailed welcome orientation and a comprehensive job presentation. The team are there to offer 12 month tailored job assistance and you will have access to an exclusive national job database. You will also have access to a 24 hour emergency hotline, unlimited WiFi and computers at the office and the same in New Zealand if you decide to head over there for a trip! Other freebies include a 12 month hostelling international membership card, free luggage storage, free mail holding and forwarding and discounts to various travel products. Consider the team your home away from home and first port of call if you have any issues at all.
Day 4 Thursday
On Thursday you will be taking part in a wonderful full day excursion to the famous Blue Mountains National Park. You will make a stop off en route to meet some of Australia's most famous residents including kangaroos, koalas, wombats and crocodiles at a local wildlife park. You will then continue your journey in to the Blue Mountains National Park, taking part in two guided bush hikes throughout the day with stop offs at stunning lookouts with views of the breath-taking Jamison Valley. You will have lunch provided in view of the famous 3 Sisters rock formation, hear stories of local Aboriginal legends and learn about the native flora and fauna. At the end of the day enjoy a free drink at a pub back in Sydney!
Day 5, 6 and 7 Friday, Saturday and Sunday
Today you will have the opportunity to explore Sydney a little further and we encourage you to visit the Harbour Bridge, The Sydney Opera House or take a trip out to the famous Bondi Beach.
Be back at the hostel by midday as you'll need to catch a train to a lovely surfing town just south of Sydney. You will be taking part in a two day all-inclusive surf trip in the beautiful Illawarra region where you'll be based in the little surf town of Thirroul. With daily breakfasts included and a welcome BBQ on Friday, you won't need to spend much money at all. The trip includes 4×2 hour surf lessons, enjoy the buzzing little town with vibrant restaurants, cafes and a pub.
You will be heading back to Sydney on Sunday, make sure you have arranged accommodation from here on wards. We recommend that you book in with the hostel for additional nights or talk to the staff about living arrangements once you have met the jobs team on the ground who will advise you on what is best to do. Most people find work within the first 2 weeks of landing in Australia.
After your induction programme comes to an end, you have several options open to you. Many participants have their first job lined up within 2-3 weeks of being in Sydney. For those who plan to stay on in Sydney, you can stay in the hostel or perhaps a house share.
Alternatively, others prefer to leave Sydney and explore more of Australia and settle somewhere else. If you decide to do this, do not forget that you will be supported wherever you decide to live. There are offices in Melbourne, Sydney and Auckland that you can access and will be supported from here.
Although a job is not and cannot be guaranteed, our partners will offer you excellent support and training to get you through the interview doors. With a little work you will be able to secure yourself a job. You will get plenty of help with interview techniques and making sure that your CV is as 'Aussie friendly' as possible. For most people it takes 2 -3 weeks of arrival into the country in order to get their first job secured.
As long as you are pro-active there will be no trouble finding a suitable job.
To some extent this is up to you. Most people choose to work in the city of Sydney which is in the state of New South Wales. You could be living anywhere in the city dependent on where your job is offered to you. Most participants will find work in the centre of the city in either bars, restaurants, shops or offices. There are often jobs further afield in farm and factory work. You can work anywhere is Australia making use of our offices in lots of other major cities.
The maximum length of time that you can spend in one job is 6 months due to visa restrictions. Many participants choose to work and then travel before getting another job. We encourage people to work for a minimum of 3 months but we do understand that this is not always possible. You will have access to the job finding database and will have full job finding support for up to 12 months.
You should visit your doctor or travel nurse to find out what vaccinations you will need. It is likely that only your routine vaccinations will need to be up to date. There is nothing specific that you need for Australia as it is a developed country.
Sydney is a large city and there are hospitals within easy reaching distance. Australia has a great flying doctors network available to those in more regional areas.
Providing you follow all instructions given by your employers you should be as safe working in Australia for a year as you would be at home. Whilst Australia is an extremely safe country, it is important as in any big city to be aware of your surroundings, keep your belongings in sight and keep your wits about you. Crime levels in Australia are low.
Sydney activities include The Opera House, Harbour Bridge, Bondi Beach, excellent museums, galleries, sports facilities, bars, live music, surf, parks and restaurants
Australia itself cannot be fully explored in a lifetime, but make sure you hit some of the hotspots during your year abroad such as Ayers Rock, The Great Barrier Reef, Byron Bay,  The Great Ocean Road, The Gold Coast, Darwin, Melbourne, Perth and Brisbane!
You will have access to free wifi in the office in Sydney as well as the offices in Melbourne and Auckland. There are multiple free wifi options around the city.
Sydney is 10 hours ahead GMT (GMT +10)
Australian electrical appliances operate on 240v at 50hz but the socket outlets are not compatible with the other countries' plugs. This means you will need a specific Australian adapter.
Take a Gap Year in Australia to one of the most popular destinations in the world for work and travel. Some of the greatest attractions for people wanting to work there include that the English language is spoken, the laid back culture is very appealing, the weather is great and there is a variety of work on offer.
This Gap Year Program gives you the opportunity to embrace life down-under, safe in the knowledge that you have support and a group of young like-minded people around you. Working in Sydney is a once in a lifetime opportunity so don't think about it, just do it!
Travelling in Australia is safe and easy and by obtaining an Australian working holiday visa, you can get a paid job to keep the cost of living down. Start by getting a job in Australia on this gap year program to kick start your Aussie Adventure!
This paid work abroad programme aims to help you hit the ground running once you arrive in Australia. It therefore involves support and advice, rather than supervision. You will have a lot of interaction with our local rep during the first week or so. After that, you will probably feel able to do most things independently. However, you will still be able to to call on them at any time for support or help with job-hunting.
Oyster has responsibility for your safety on all activities directly organised by us. However, during your free time, and after the first week of intensive support, we will not be in control of your activities and you will need to take responsibility for making safe decisions. We will provide plenty of guidance about this. We will also be able to provide help in an emergency for up to 12 months.
Other adventures like this