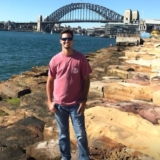 I'm having a great time so far! Sydney is absolutely gorgeous. The first week was very busy so I'm getting adjusted to everything now, I am beginning to look for jobs now but I have just been enjoying myself and touring the city as well. The team has been very helpful and I'm using it to my advantage while I'm visiting in Australia. The tour of the blue mountains was just gorgeous as well
Brett Farrar August 2018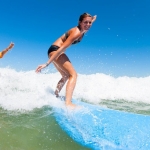 The first week has gone great! Sydney is an awesome city. The staff were really useful to help get started. The trip through the Blue Mountains was really beautiful, and the surf camp was a ton of fun! I'm currently in the process of finding a job and a permanent housing situation. I am staying here at the YHA Railway Hostel for at least another week. Thanks!
Oren Mandelbaun March 2018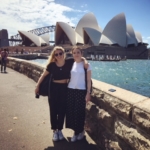 I'm absolutely loving Melbourne; like you say it's such a nice city and has a great vibe. I'm living in South Yarra and working in a cafe called 'Two Birds One Stone' which I love!
Rosie Wood, Nov 2017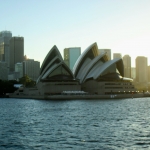 I'm great ! I've had such a fun week. Sydney is a really cool city and i can't wait to get settled here. The Blue Mountains was amazing as well and I think i'll be back there at some point for some hiking. Cheers for checking in 🙂
Ross McAlpine, Sept 2017