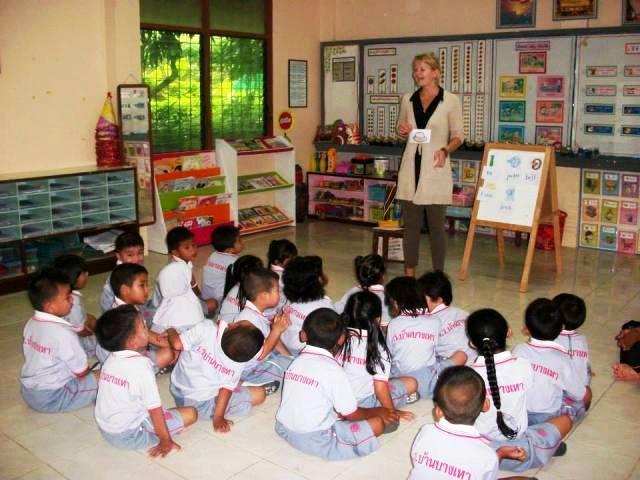 Are you looking at ways to teach abroad? A TEFL qualification is the best way to open up teaching opportunities while you are away. However, choosing a TEFL course can be hard. With so many to choose from and with such variation in the quality that you will receive, it is understandable why many people feel put off. With so many amazing benefits, don't give up on your hunt. I have created a guide that will hopefully shed some light on the TEFL mystery and will provide you with guidance about how to choose a good, reputable TEFL provider.
What is a TEFL?
The acronym 'TEFL' simply stands for teaching English as a Foreign Language.
Who monitors the standards of TEFL courses?
Nobody! There is no global standardising governing body that monitors TEFL courses. That is why there are so many available… essentially, anyone could teach it. However, there are many amazing providers that adhere to certain standards and there are recognised guidelines to help potential applicants spot if they are getting a good deal.
How can you spot a good TEFL provider? Here are a few questions that you should be asking to ensure that you are choosing the right course for you:
How long has the course been running? The main advice I can give you is to do your research. A good course will have been running for a long time and will be recognised in their field.
How long is the course? Typically, a TEFL qualification should be three weeks or longer. Any that claim to be able to qualify you in a few days will not be of good quality.
How will you be taught? Is it online or in a class setting? Overall, you should be receiving a minimum of 120 hours training; this is the accepted time you should expect. Check how much time you will actually get to spend working with children. It is surprising how many courses have no classroom experience. The minimum observed teaching practice that you should receive is 6 hours. The observations should be conducted by the training provider rather than peers. Although online course seem like a quick and easy solution, they are not always highly regarded by employers as applicants cannot prove that they have had real classroom experience. Check to see that the course leader follows a curriculum and uses recognised course books. This means that you know that you will be getting training that follows certain standards.
Will the country I want to work in except non graduates? This is something that you will need to check. Each country has differing expectations. For example, our TEFL in Thailand programme is aimed at graduates because that is the national requirement.
What are the standard requirements of a TEFL?
Here a few bullet point to check any potential TEFL qualification
1)    The teaching staff running the course needs to be qualified and have a good track record
2)    The course needs to have a good reputation and be regularly moderated.
3)    The course must be at least 2 weeks long – absolute minimum!!
4)    You must have at least 6 hours observed teaching practice, preferably in a real school setting.
5)    The course centre should have a good track record of being able to provide interview opportunities locally for people undertaking the TEFL.
6)    Proper training facilities and small classes are preferable.
7)    Most 120-hour TEFLs cost between £600- £1000. Like with anything that is too cheap, there will often be a catch. Be on the look out!
The best advice I can give when it comes to TEFL courses is to do your research and ask the provider questions. You want to have a certificate at the end of your time on the course that will document the level of training that you have received. Better quality training means a better qualification.
If you are looking at taking a TEFL qualification in either China or Thailand, we would love to hear from you. A TEFL can open door so it is important that you find one that suits you!