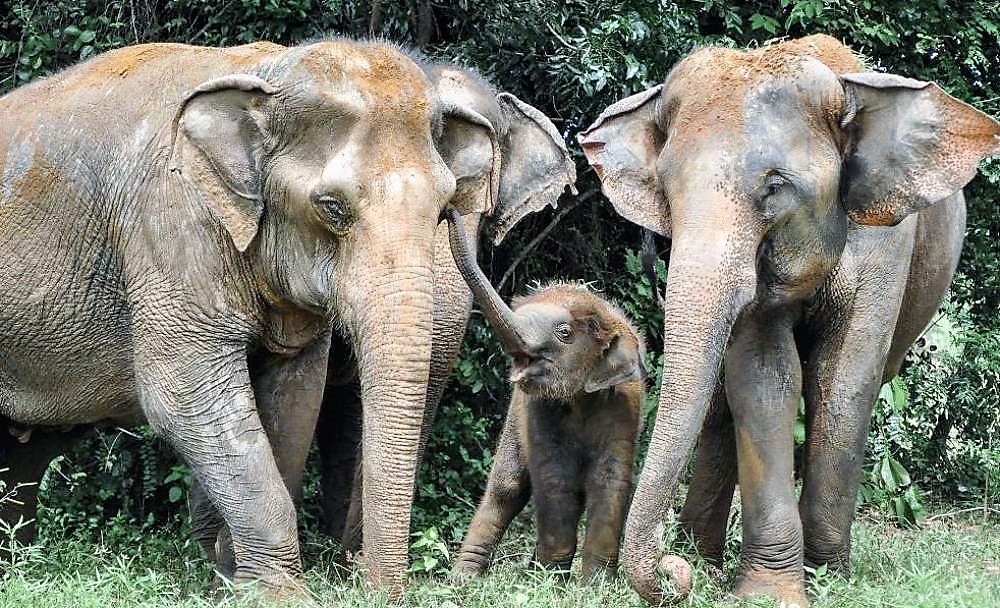 We asked 'mature traveller' Sara about her experience as an Oyster volunteer. She had some fantastic advice to make things more comfortable for those slightly older volunteers looking for an overseas adventure !
Where have you volunteered?
I volunteered with wildlife in Thailand most recently, and then previously with primates in South Africa. Both through Oyster Worldwide.
Let's talk about Thailand, how long were you there for?
3 weeks, I spent a week working with the elephants and then 2 weeks with the other wildlife at the sanctuary
Was the journey and project arrival plans smooth and easy for anybody to follow?
It's really easy. And if there's anything you are unsure of, the Oyster team are really on the ball with replies to questions. When I arrived in Bangkok, the flight arrival time meant staying at a hotel for the night and the next day, my lift to the sanctuary was ready and waiting at the hotel door. It was all very stress free.
What were the main tasks involved for you and were they suitable/ could be adapted for those with injuries/disabilities/age related health concerns?
The activities at the sanctuary were wide ranging and included preparing food for the animals and then feeding them a couple of times a day, keeping their enclosures clean, scrubbing their water pools, harvesting banana trees, clearing paths in the forest, creating enrichment activities, keeping the food prep areas clean and tidy and walking/washing some of the elephants. Some of the tasks were quite simple and didn't require any particular strength/abilities whereas others required a bit more effort. Age wasn't an inhibiting factor at all as you are almost always working in small groups (3 to 6 people), so on the occasions when things were slightly more challenging for my older limbs, for example a task which involved kneeling and scrubbing the bear pools (my knees haven't been the same since I climbed Kilimanjaro a few years back), I used an upright, long-handled scrubbing brush, making the task perfectly manageable. There are always ways round things and the staff and your fellow volunteers are always happy to support and help you. When I was on wildlife I was amazed to realise (via my fitbit) that I exceeded 20,000 steps almost every day and barely knew I was doing it.
What is the accommodation like and is it comfortable for mature travellers ?
The accommodation is basic and comfortable. There were 2 fans in my room which were VERY welcome. You have space to sleep and space to store your things and bearing in mind the only time you spend in your room is when you sleep, it was absolutely fine. Some rooms are ensuite I think, mine wasn't but the shared bathrooms are close by, clean and tidy.
Was there anything useful you found to bring, or things you feel would have made your experience more comfortable that you would recommend mature travellers to bring?
The kit list was comprehensive, and I don't remember feeling anything was missed. I took travel towels and on reflection I would have taken a proper towel instead, as drying yourself in humidity is pretty much impossible with a travel towel and almost all of us said we wished we'd taken a 'real' one! The other thing would be a nailbrush – maybe some people take these as a matter of course but I don't – as a lot of what you do involves food, mud/dust and compost. The thing I lent out most was a pair of nail clippers so they are really useful too. People chose a range of footwear which included crocs, sliders, sandals and trainers. Walking boots aren't really necessary and not taking them saved on space and weight. My trainers got wet every day and dried out overnight so that wasn't an issue. Take a mix of long trousers/shorts and long/short sleeve tops so you can work out what feels best for you. Quick dry trousers and some cheap t shirts were my staples, and I didn't really need much else.
Any extra advice or reassurance for older travellers?
Bearing in mind 50 is the new 40 and 60 is the new 50, just go for it! I was pleased I opted to have a night in the airport hotel prior to beginning the experience as it allowed me to regroup after the 12-hour flight and prepare for a 6 hour time difference. I would definitely recommend you arrange to work with the elephants AND the wildlife if you have the opportunity, as it's great to have an all-round experience and both are quite different. I reckon it's natural to have concerns when travelling to do something unfamiliar, but you are so well supported prior to going and when you're there that anything can be sorted. If you feel travelling alone isn't your thing, then definitely find a friend to go with as there's so much to share. The age range of the volunteers when I was there was 14 – 60. I was the oldest and had some wonderful conversations with the very wise, hardworking and open minded 14-year-old, who was there with her family. Everyone mixes, whether you are there on your own (as I was) or with friends and family. The majority of people were single travellers and under 30 and there was a wide range of nationalities meaning there was always someone to speak to and something new to learn. Above all, the staff at the centre are totally committed and lead by example. They work incredibly hard, they love their jobs and want to help you to get the absolute most from your experience too. They go above and beyond to make sure you have the best time.