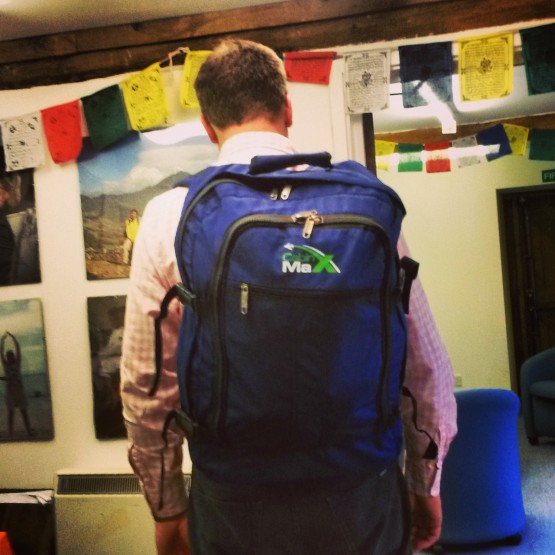 Over the years I have tried rucksacks, small hard shell suitcases and wheely soft cases.  None of them maximised the cabin baggage allowance and most were not easy to live out of if you needed to.   None of them looked particularly cool either.
Using your cabin baggage allowance is vital on a short trip when you don't want to wait for your luggage or risk it becoming a lost baggage statistic.  It is also really useful for long trips, when your 23kgs hold baggage allowance feels very constraining and you need to take as much as you can in the cabin.  Your only other option is either to pay an ever increasing amount for a heavier bag or an extra bag.  There is of course the ultimate way around this which is to check in wearing several layers of clothes – not something Oyster recommends.
I recently went on a 5 day trip to Thailand spending time in Bangkok and Phuket – the perfect opportunity to trial my new Cabin Max Metz bag.  The Metz can be carried as a bag with a well placed carrying handle or it sits comfortably on your back with adjustable straps.  Given how light it was I was impressed to find it was made of durable material and the zips were of good quality too.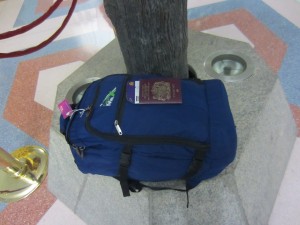 The bag has been very thoughtfully designed.  There is a generous separate clothes compartment and then a useful top compartment that worked well for my work gear including paper, brochures and pens.  It would have easily taken a laptop had I wanted to take one.  Best of all, it had numerous pockets/compartments for other documents, washbag, receipts, coins, books etc.  This avoided that stressful and often public rummage for whatever you need when you are en route, because I knew exactly where to look.
Retailing at £25, and available through www.cabinmax.com, the Metz represents great value and we wholeheartedly recommend it to all those heading off on an Oyster Worldwide project.   I look forward to taking my Cabin Max on many more trips!