Holly Robinson a recently returned volunteer from Costa Rica shares her experience with us.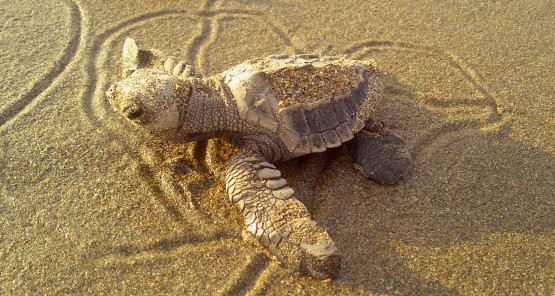 I have just returned home from the turtle conservation project in Costa Rica and thought I would share my experience in the hope that it'll encourage others to volunteer.
For me, this was a massive challenge. I have never travelled alone before and have only just finished college. Pair that with my phobia of flying and you'll see that I really threw myself in at the deep end with this one! But I was determined to prove to myself that I could do it and my self-confidence needed a boost, so I applied and was flying out within the same month.
Costa Rica is a beautiful country, much different from everything I'm used to. The climate is obviously much hotter, even when it's raining, the food is different, the people are different and the houses look picturesque. I loved travelling through the jungle on the bus, being able to gaze out the window at an alien world.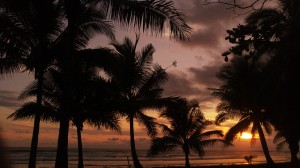 Where I stayed was a few steps from the beach. I could always hear the sea, which was refreshing as I don't live anywhere near the coast back home. We were surrounded by palm trees and a long beach, it was very relaxing, especially with the added comfort of a hammock which I'll admit I spent way too much time in!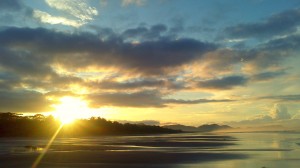 There was always something to do. Whether it was relaxing and reading a good book, checking the hatchery for baby turtles, strolling on the beach and exploring the rock pools, cleaning the station area or garbage clean-up. That last one sounds a little less inviting but when you see how beautiful the place is, you really want to do what you can to keep it that way.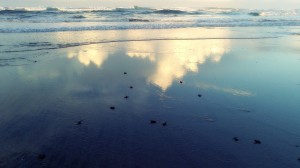 The 'work' itself, hardly felt like work. Walking along the beach at 2am with fireflies and crabs darting here and there, and above you a vast array of stars with the milky way in clear view was stunning. Even the waves were lit up by plankton!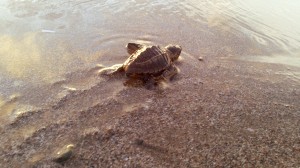 Then of course the turtles, they were more adorable than I had imagined! One morning I checked the hatchery at 5am to see that 50 turtles had come up overnight. So I had a lovely stroll along the beach at sunrise, when everyone was sleeping, and felt like a proud mum as I released the hatchlings and watched them bob their heads up for air. It was an amazing experience and one I won't be forgetting in a hurry!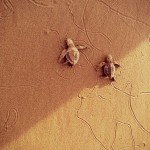 So, in a nutshell, I had an amazing time and would recommend this experience to anyone who's looking to travel and help the local community. I'm so much more confident for it, I have memories that will last a lifetime and I've conquered my fear of flying! Thank you so much to everyone at Oyster who helped make this possible and to Maddie a Costa Rica representative for being so friendly and supportive.
To find out more about this project visit our Save the turtles in Costa Rica page.