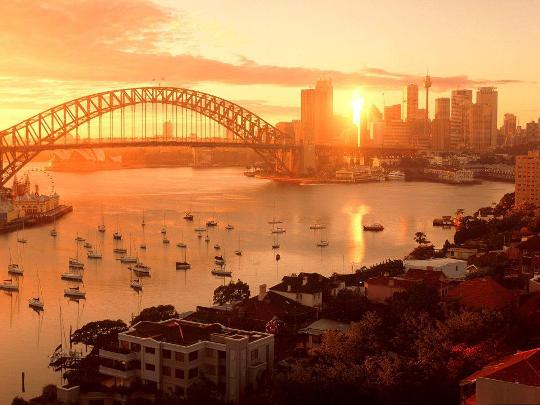 If you are still thinking of where you would like 2016 to take you, then why not consider Australia. Recently named by Conde Nast Traveler as the top place to go in 2016, there is no better time to visit the land down under.
Whether you are looking to experience life in a buzzing, cosmopolitan city, explore the vast expanse of the Outback or the take in the incredible beaches along the East Coast Australia has something that will undoubtedly appeal to you. But that is not all Australia also has a variety of unusual and unique wildlife and is also famed for it's excellent food. If you are thinking of staying longer then you are also in luck; Australia is ranked the second best place in the world to live according to the United Nation's Development Programme.
Looking to start the ball rolling with planning your trip. Look no further, we have three incredible programmes that are extremely varied allowing you to choose the aspect of Aussie life appeals to you most.
If you are looking for a short trip then why not do some conservation work in one of 16 amazing locations across Australia. The type of conservation varies across the county allowing you to choose something that interests you and also meaning you can explore areas that are off the beaten track a little. To find out more check out all the details on our website. 
If rural life is more your cup of tea and you want a job where you can save up some money (perhaps to explore more of this incredible country) then have a look at our Outback programme. Head off to Australia safe in the knowledge that you have a guaranteed job lined up once you have completed your training.
Finally, why not call Sydney home for a little while. Get a job in this vibrant, exciting city and allow yourself to become one of the locals. Get to know all the coolest places in town and enjoy the beautiful weather and stunning beaches whilst calling the place home!
If you would like to chat about any of these options then email me at [email protected] or call me on 01892 770 771.