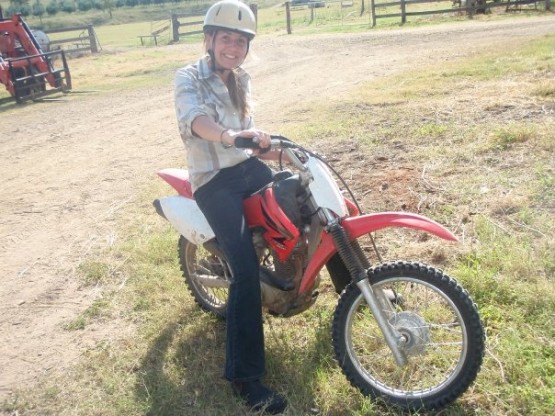 It is important to make sure you have a full driving licence to be able to work on farms in Australia.  On the Oyster Worldwide farm training programme you will be fully trained up for all aspects of farm work- and this includes driving. The ability to drive a manual vehicle not only makes you more employable, it also means you are much more safe to work on farms in Australia. Here are a few reasons why:
The majority of the jobs on offer are on properties that can only be reached by car. Employers will always require their workers to drive somewhere, be it in or around the farm.  A major job role for our workers often involves running errands in the local area or even driving for several hours to the nearest town.
The ability to drive is essential when dealing with machinery.  Moving farm equipment around the farm yard, taking fencing items out for repair work and moving livestock is also a vital part of everyday life on a station.
 Holding a driving licence means that you have reached a certain level of comprehension of how cars and gears work. Knowledge of using gears is important when driving two-wheeler motorbikes, four wheeler quad bikes or tractors.  These are not skills that we expect you to have before you arrive, but they are things that you will do on the training farm. Without a licence, it is not as safe to be driving such machines.
The farmers that we work with are professionals, looking to employ some good quality workers. They are interested in people with a wide range of skills, and driving is one of those that is the most important.
Safety, safety, safety. Using machinery and driving when you do not have a licence is dangerous. We do not want you or the employers to be in compromising situations.
On application to this programme, it is not essential to already have your driver's licence. However, you must pass your test before departure, otherwise your place on the farm will be postponed. Driving is a great skill to have in life in general, so this is a great opportunity to motivate yourself to pass your test!
For more information about work on farms in Australia, have a look at our paid work programme or contact Anne on [email protected]