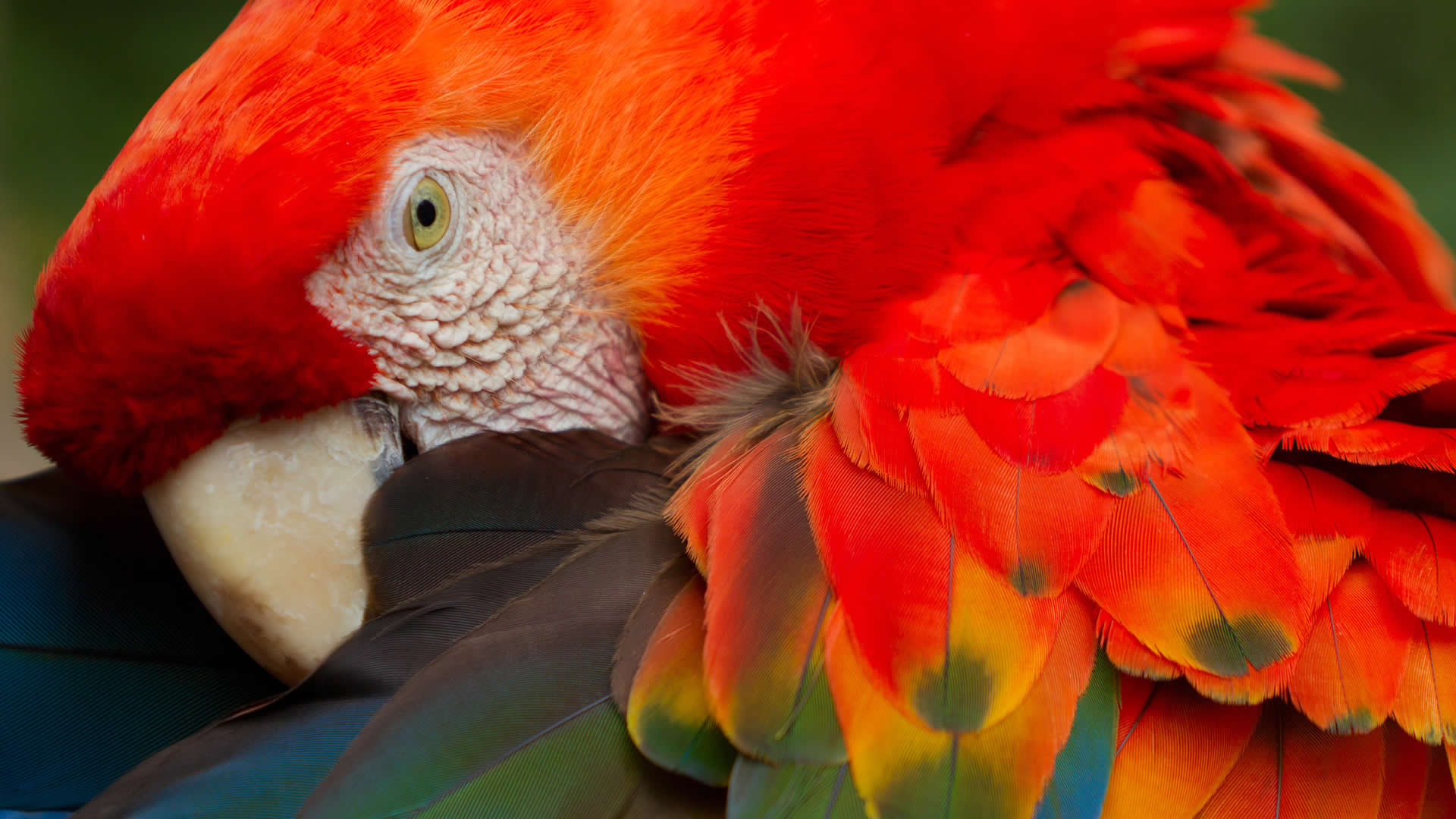 Make the Amazon rainforest your home as you help to care for rescued animals in an amazing wildlife sanctuary. Work with over 200 animals from monkeys to forest cats, from birds to caimans, and from tortoises to rodents. If that's not enough, get exploring in your free time, with the Amazon Rainforest and the Adventure Sports Capital of Ecuador just on your doorstep!
Duration: 2 – 12 weeks
Dates: Throughout the year
Arrival day: Sunday
Return day: Sunday
Eligibility: General level of fitness required
Age: 17+
Feed an Amazonian big cat, catch fish for a caiman and listen to the cheeky monkeys chattering
Jump into the pool to freshen up after a hot day in the rainforest – bliss!
Visit a remote Amazonian ecological reserve, the release site for many of the rescued animals
Get adventurous in your free time with white water rafting, zip lines, bungees and thermal baths
Hear the birds calling, watch the monkeys playing, and experience first-hand the new life that these rescued animals have been given. The animals come from a variety of backgrounds, such as having been kept in zoos or illegally as pets, knocked over in traffic accidents or smuggled in the illegal pet trade. Where possible, these animals will be rehabilitated to the wild, however sadly this cannot be the case for all of them.
The sanctuary spreads through about 8 hectares of beautiful woodland, providing a bright and natural environment for about 35 different species. Volunteers become fully immersed in life at the sanctuary, gaining experience of working in animal care that is second to none. You may also have the opportunity to visit the wild release site whilst volunteering in Ecuador, especially if a release is imminent.
The animal care tasks can include, but are not limited to:
Food preparation: chopping up food, dispensing vitamins and providing nourishment
Feeding rounds: walking the sanctuary to give food and water to the rescued animals
Cleaning: making sure that the enclosures are clean and habitable
Enrichments: help to create enrichments which allow the animals to develop their instincts
General maintenance: this could be building enclosures, painting enclosures or doing basic DIY
Monitoring animal behaviour: making sure that animals are adapting well to their new surroundings
Preparing for release: Making sure that the animals and the release site are ready before the release
Cooking duty: food is provided by the sanctuary however volunteers muck in to help with cooking
Cleaning duty: help to keep your living areas clean
Live in basic and comfortable log cabins in the centre of the sanctuary
Rooms have bunk beds and 4 – 6 people share each room
The cabins share a toilet and shower block which volunteers are responsible for maintaining
The showers have hot and cold water
Limited WiFi access between certain hours
Swimming pool on-site
Large living area with hammocks, seating and dining facilities
Food is provided during the week, but not at weekends
There is a large and well-equipped kitchen for weekend cooking
Breakfast buffet of bread, toast, spreads, butter, fruit etc
Lunch and dinner largely consist of rice, pasta, potatoes, meat, fish, vegetables and salads
Some volunteers choose to supplement their food with dessert, drinks and snacks
Dietary requirements can be catered for, however your options may be more limited
Optional extra: Spanish lessons
Learn Spanish remotely before you travel with our wonderful Oyster representative in Ecuador, Monika. Monika is a qualified teacher of Spanish and for many years she has been helping volunteers to improve their Spanish abilities. She is happy to teach any level of Spanish ability, from complete beginner to someone who has a good grasp of the language.
Price guide and details:
Whatever your ability, Monika will tailor a teaching programme around you
Lessons are mainly based around what would be useful for life as a volunteer in a Spanish-speaking country, although can be amended to your preferences
Lessons are conducted online and you must have access to a laptop and internet connection
Lessons are 2 hours each and take place twice per week
Lesson scheduling is flexible around your availability. Monika is available between 11am UK time and 2am UK time each day.
8 hours of teaching (2 weeks of lessons): £150
16 hours of teaching (4 weeks of lessons): £275
24 hours of teaching (6 weeks of lessons): £400
32 hours of teaching (8 weeks of lessons): £525
If you are interested in learning Spanish with Monika, please let us know on your booking form.
Airport: Quito (UIO)
Arrival day: Sunday. Collected from the airport and overnight stay in Quito. Transfer to the project on Monday
Departure day: Sunday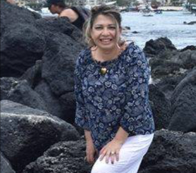 Monika has been welcoming international volunteers to Ecuador since 2006. She speaks fantastic English, and is a wonderful friendly face for your arrival to your new temporary home. She is passionate about wildlife, cooking and travel – you will get to enjoy her cooking whilst you are in Quito! She is originally from Colombia, but Ecuador has been her home for over 30 years.
Access to your own personal 'My Oyster' account – our online portal where you can find out much more about the program and manage your booking
Dedicated contact time with an experienced destination manager to discuss the project, answer any of your questions and for us to find out more about you
Help and advice from our UK office before arrival and whilst you are away
In-country support
Pre-departure information covering medical, safety and project advice
Gold level, 24/7 Pharos crisis management and incident support cover
Financial protection: ATOL (if we book your flights); IPP (if we don't book your flights)
Thorough orientation on arrival
Accommodation (see the 'accommodation' section above for details)
Advice on visa requirements
Oyster plants a tree in Africa with TreeAid to help reduce the impact of global carbon emissions
Transfer from Quito airport to your first night accommodation
First night accommodation in Quito – dinner and breakfast included
Transfer from Quito accommodation to the sanctuary
Food on weekdays
Free wifi at the sanctuary (may be slower and patchier than you are used to!)
A local SIM card (make sure your phone is unlocked)
Donation to the project
On your return:
Welcome home pack
Certificate of Recognition (on request)
References (on request)
Flights – as an ATOL bonded company, Oyster can book flights for you
You need a valid passport that meets the requirements of the country you will be travelling to
Insurance (covering your time with Oyster and any planned independent travel)
Any costs associated with changing your return flight date if you need to
Independent travel costs
Home country travel costs
Spending money for additional trips, food and entertainment
If you will be flying through the USA you need to comply with US regulations- make sure you have an ESTA (Electronic System for Travel Authorization) at least 72 hours before you leave
Food costs at weekends
Return transfer to Quito and onward travel- from £25.
This is a great opportunity for those who love animals to make a genuine difference. The project allows you to get stuck in with all that is involved with running the sanctuary and with the care of the animals. There is a fun and positive atmosphere, with lots of people who have come together to help in something that they are passionate about.
If that isn't enough, you will get to see and learn about some really amazing animals. It is a pleasure to see them in their natural environment, and know that all you are doing is helping for them, and others, to have a better life.
This is a great experience for anyone with an interest in animal welfare; whether you are taking a holiday with a difference, an intrepid gap year or a career break, this project offers great scope for learning and contributing.
Each day offers something new and different, but a typical day can follow this structure:
Breakfast: 07.00 – 08.00
Morning tasks: 08.00 – 12.00
Lunch: 13.00
Afternoon tasks: 14.00 – 17.00
Dinner: 19.00
The working week is Monday – Friday however you will be expected to work on either a Saturday or Sunday morning as well.
Animals that live in Ecuador and are typically from the Amazon include:
Tortoises
Caimans
Macaws
Vicuna
Tapirs
Howler monkey
Ocelots
Parrots
Dolphins
Giant otters
Capybara
Squirrel monkeys
Spider monkeys
Whilst late-availability is possible, we would advise booking as soon as you can to guarantee your ideal dates. Our projects are very popular and spaces can fill up several months in advance, especially for the months of June to September.
This is certainly not a "hug an animal" experience. Many of the animals were house pets or have been humanised in some form of capacity, however this sanctuary was created to provide them with a life as close to the wild as possible. Therefore no interaction is encouraged, however some of the smaller animals will come in for some affection, usually the tamarinds. You are not encouraged to interact with the monkeys as they can be very strong, and at times aggressive.
Oyster assesses projects carefully to ensure that they offer high standards of animal welfare and environmental practice. We also check that volunteers understand key points of good practice before working with animals. To find out more, see our animal welfare policy.
Without the volunteers only the basic care for these creatures could be completed, and their environment would be significantly lacking. Wildlife sanctuaries depend on volunteers, both for the excellent work that they do but also for the financial contribution that they bring. For this reason, it is not possible to volunteer in Ecuador for free.
The weather is relatively similar year round in this area of the country, with plenty of rain and warm weather – you are in the rainforest after all! As a general rule, you can expect:
Cooler and wetter season: March – July with temperatures ranging from 15 – 26 degrees celsius, and an average of 400mm of rain each month.
Warmer and drier season: August – February with temperatures ranging from 16 – 28 degrees celsius, and an average of 320mm of rain each month.
Do bear in mind that the sun feels hotter due to your proximity to the Equator. When it is raining, it can feel quite cold, so a few layers and wet weather gear is essential.
Life in Ecuador is relatively inexpensive however we would recommend a budget of about £50 per week to cover weekend food costs, outings, travel into town and return travel to Quito.
There is really easy access to cash machines in the local town so you do not need to take all your cash with you.
No visa is necessary for under 90 days from UK and most western European countries. You will receive a tourist stamp upon arrival allowing you stay in the country for free for up to 90 days.
You need to make sure your passport is valid for a minimum of 6 months from your date of entry into Ecuador.
Most of our volunteers are independent travellers and you will become part of a group of people from around the world here. It is fine to travel with friends or as part of a small group too however- more the merrier!
The simple answer to this question is, yes absolutely!
It is important to bear in mind however that this may not be like other holidays that you have taken. Remember that you are volunteering, and this means that you will be put to work! This sort of holiday is a world away from sun loungers and cocktails, with our volunteers often heading home tired but immensely satisfied. If you think that you will need a bit of relaxing time on your trip too, do make sure to factor this in when your time on the project is complete.
You should visit your doctor or travel nurse to find out what vaccinations you will need. Your routine vaccinations will need to be up to date; hepatitis A and Typhoid are likely. Rabies is a possibility. You should follow your doctor's advice.
See below for where the closest hospital to the project is – your doctor may ask to know this so that they can provide information on rabies.
For any information related to Covid-19, please see the Fit for Travel website or the UK government's travel advice page for Ecuador.
There are hospital facilities just 15 minutes from the centre.
The sanctuary is in a very secure and safe area.  Accommodation is located on site and the staff live on site as well. The project is located in rural Ecuador, approximately 5 hours from Quito. It is a beautiful and unspoilt area. The local town of Puyo is small and friendly.
You will receive full training regarding working with the animals on arrival at the sanctuary.
The town of Puyo is about 15 minutes' drive from the sanctuary. It costs just about £3 to travel into town from the sanctuary.
There is limited access to wifi during the day. You are able to access it during your break times and up until 19.00.
There is good phone reception at the sanctuary.
Ecuador is 5 hours behind GMT (GMT – 5)
Plug sockets are two flat prongs (US and Canada adapter).
The sanctuary is located on the fringes of the Amazon rain forest, close to the gateway city of Puyo
Puyo has numerous bars, restaurants, cafes and shopping centres
There are lots of jungle tour operators in Puyo that do trips to indigenous communities, hiking, and more
90 minutes from the sanctuary is the town of Banos, famed for its thermal baths and adventure activities
In Banos you can go swimming in hot pools, get spa and massage therapies, do white water rafting, go hiking, enjoy cycling and take on canyoning
You will be working Monday – Friday and EITHER Saturday morning OR Sunday morning.
It will be decided each week which weekend shift you will take.
Evenings are free
Supervision will be fairly intensive during the first few days, when you will receive a thorough induction and work-related training. Once you are comfortable with things, you might not always have a supervisor working alongside you, but there will always be staff and other volunteers around to help, and you will always be accompanied for any high risk activities.
Staff at Oyster's head office and in-country will be responsible for your safety and welfare while you are at the project. This will start from the moment you are picked up from the airport until the day that you leave at the end of your project stay. Before and after these times, you will be outside Oyster's responsibility and should make sure that you act safely and avoid risk. This is also true if you choose to leave the project during your time off. We will give you plenty of guidance and advice about this.
Please note, in contrast to your time on the project, whilst you are in Quito you will not be under direct supervision. We expect you to make sensible choices and follow our advice on staying safe.
Oyster has personally hand-picked some of the best volunteering projects out there. With so much amazing choice, it can be hard to make a decision. Our Animal Welfare Destination Manager, Anne, has written a guide to help you to choose the best animal volunteering project for you.
We are an approved activity provider for the Duke of Edinburgh's Award. You are able to put the time that you spend volunteering abroad on this project towards achieving your Gold Duke of Edinburgh's Award. We are happy to sign off your completion of this programme to show that you have achieved the Residential section of the Gold Award.
Other adventures like this