Find out what Oyster volunteers have said in these reviews of the volunteering on the wildlife sanctuary programme in Ecuador. To find out more about this project, visit our wildlife sanctuary page.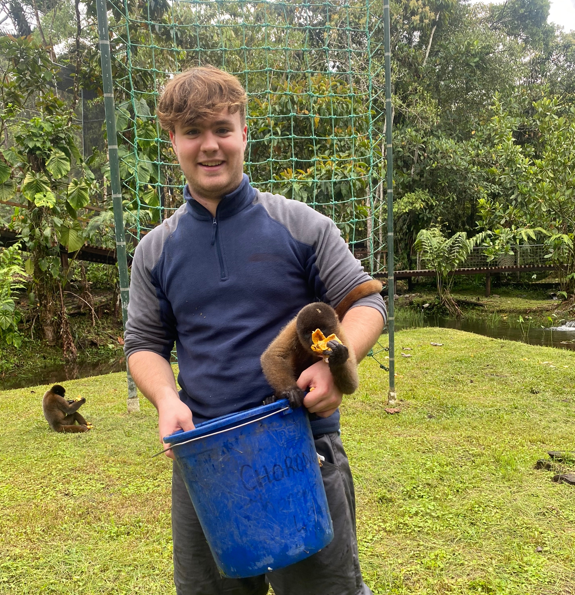 "Fantastic experience getting to interact with the rescued primates! "
Marcus, 4 weeks Jan 2023
---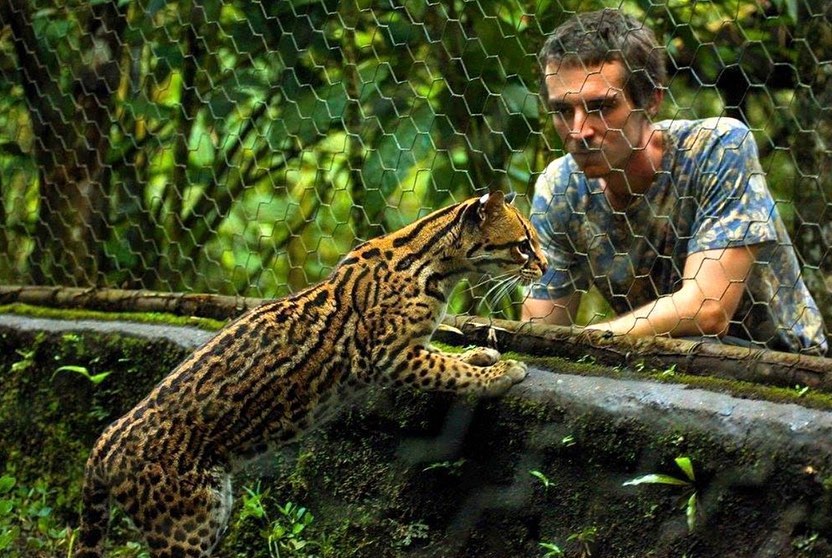 "I had a wonderful time in Ecuador. As of now, I have extended my travel and am currently on a two week vacation in the Galapagos. Thank you so much for the guidance and help during my stay. It felt safe having someone watching my back!!
ECUADOR
 "
Pablo, 8 weeks Jan 2022
---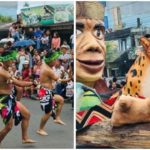 "My first week was absolutely brilliant. I am loving the work, the animals, the scenery, the location, the people and even the weather. Tomorrow we are going to the reserve to release some animals that are good to go; a tree porcupine and two turtles."
Alex, 4 weeks March 2020
---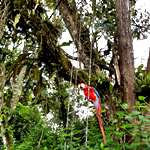 "Some of the animals had been rescued from the illegal pet trade, and so were very used to humans. There was a nocturnal monkey and a squirrel monkey, for example, who were very friendly, and liked sitting on people's shoulders. It was also amazing to actually see and interact with animals I had learned so much about, like the spider monkeys and ocelots. "
Lucy, 4 weeks September 2019
---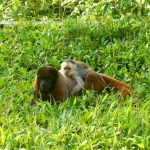 "I knew the sanctuary was excellent from the research I made in advance, but experiencing it was definitely something different.I have a lot of respect for all the people that contribute in the effort to combat these issues, the staff at the santuary and Oyster for giving people the opportunity to help too. Excellent contact with Anne and Monika and my great thanks to both!"
Matthias, 4 weeks August 2019
---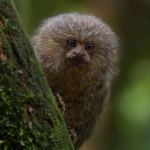 "It was honestly amazing and I don't regret a second of it! I recommend for people to travel aboard and experience the things I did, and you're never really too old! I do miss Ecuador a lot! It was a beautiful country and I wish I had more time to travel. Thanks a bunch for your help with this experience Anne! I have memories I'll never forget!"
Chelsey, 4 weeks December 2018
---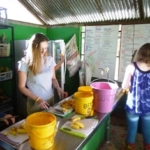 "The volunteering itself was exceptional. I met the most wonderful people and had an excellent time. I felt supported by Oyster before, during and after my trip."
Georgina, 2 weeks April 2018
---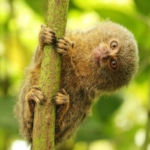 "I'm absolutely loving it here! The staff are all incredibly friendly and I've had so many great experiences here that I never thought I'd get to do, and have seen so many animals that I didn't even know existed."
Mark, 2 weeks April 2018
---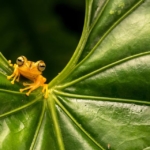 "Thank you so much for all your help getting us here! Daisy and I are having the most incredible time here, we are absolutely loving everything about it! The staff here are so kind and helpful and the animals are awe-inspiring to see, I would absolutely recommend this project to any animal lover."
Charlotte, 6 weeks March 2018
---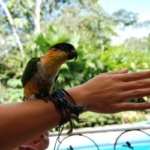 "Everything is great! The staff are very knowledgeable, sometimes the work is difficult though. We have been into town a few times to be a part of the carnival activities, such as seeing the parade, enjoying ice cream and being sprayed with foam and paint! The place is amazing, and Ecuador is fantastic also"
Maya, 4 weeks February 2018
---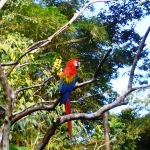 "The hands-on experience was incredible and not something that you are able to do everyday. I've never had a dull moment with them and always found myself laughing while around them. The people here are really lovely and the whole experience is just simply amazing! Oyster Worldwide is by far the best gap year travel agency I have worked with. They made sure every small detail was taken care of and informed me of all of the possibilities that I would experience while in Ecuador. I would definitely recommend them."
Kim, 2 weeks September 2017
---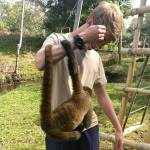 "Finally come to the end of my four weeks of volunteering here… Met a lot of really cool animals and people and it's been a pleasure working with them all, from building climbing frames and releasing a snake back into the wild, wouldn't change a minute of it…"
Kurtis, 4 weeks August 2017
---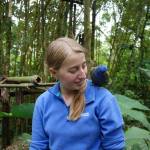 "I have had an absolute blast this whole trip. The experience I have gained, the things I've learnt about the animals, the culture and it was so fun and beautiful. The work is hard but satisfying. Thank you for organising this – it's been fantastic."
Natasha, 4 weeks July 2017
---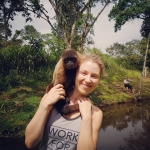 "The first week was great and I've experienced so much, I'm still in disbelief about it. Tonight, I'm on nocturnals for the first time and really excited about it."
Simonetta, 3 weeks July 2017
---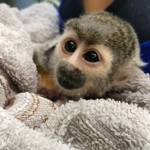 "The first week was great and I've experienced so much, I'm still in disbelief about it. Tonight, I'm on nocturnals for the first time and really excited about it."
Becky, 3 weeks May 2017