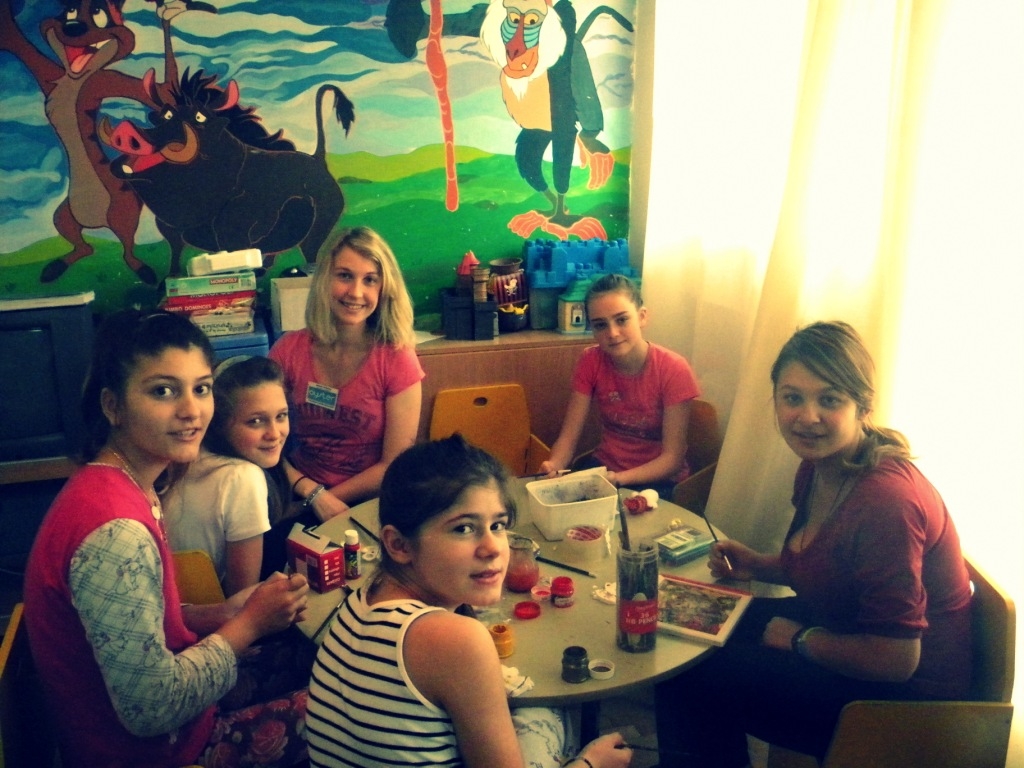 The 13th of November 2014 was the start of an absolutely incredible one month long adventure of volunteering on the child care project in Romania. It was a dream come true (with the help of so many generous donations from family and friends – thank you all HUGELY!) and exceeded all of my expectations. I sometimes wonder if it actually even happened at all because that is how surreal the whole experience was.
The project involved spending my mornings playing and interacting with the children and teens in the neuropsychiatry ward in the 'children's hospital in Brasov under the supervision of the lovely Cami. My afternoons were spent in the nearby village of Harman in two family homes; one for girls, and another for boys and girls with intellectual disabilities. The children are all so sweet and lovely and really engraved a special mark on my heart. I miss them so much! Even though there is a language barrier, you learn to work around it and interacting with them becomes quite fun! I lost count how many different versions of Monopoly and Uno I played in the hospital. And in the family homes I would sit with my pages of Romanian translations and the children would sit with their English homework and we would help each learn. There were lots of laughs to say the least!
A proud moment for me was when I was eventually able to go to the shops and not speak any English (only Romanian) instead of standing there and smiling awkwardly while the shop assistant stared at me haha 🙂
My first week and a bit I got to experience the beauty of autumn and then the season changed and I experienced real snow for the first time. This was so exciting! I was also surprised at accustomed I got to the cold weather. In December the Christmas lights went up and I received a small taste of what a white Christmas is like. It was magical!
Life in Brasov is really great and it is such a beautiful city! The apartment is so central, you can walk pretty much everywhere and I can guarantee that whatever you need, you will find it in Romania – and for a good price. I also even felt quite safe walking around Brasov in the dark on my own as there are always people around (in winter it's dark by about 4.30pm!). What is also really awesome is that there is a lot of free time, especially on weekends. I visited beautiful castles and citadels, caught a train to go explore another town, watched a live ice hockey match (my new favourite sport!) and visited the bear sanctuary, amongst other things.
I thoroughly enjoyed meeting and getting to know the other volunteers (each from a different continent, which I thought was pretty cool and interesting!). Oyster played a big role in making this trip so memorable and such a positive experience, from the pre- and post-trip information and support from Anne to the comfort of knowing that Razvan was just a call away in Romania as well as all the adventures and care he provided.
I highly recommend doing this volunteer trip to anyone and everyone! The whole experience will grow you in so many ways and I can assure you that the children and the stunning country of Romania will touch your heart. Multumesc frumos, Romania and Oyster, for an unforgettable trip!