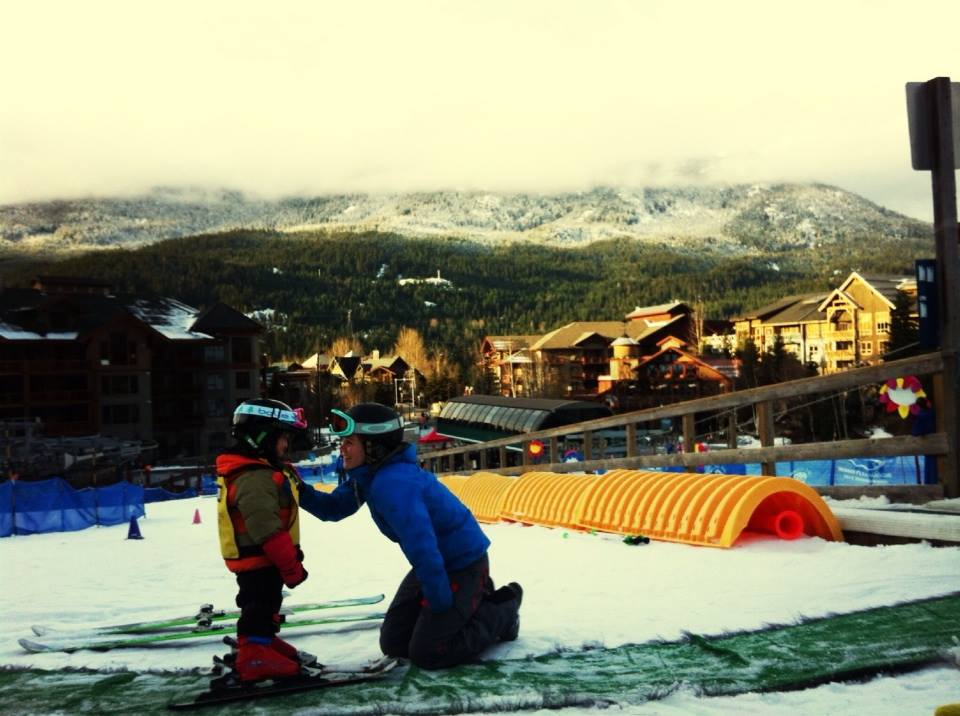 Earlier this month we got some fantastic news from Whistler that three of our Whistler Kids Instructors have already passed their CSIA Level 2 exams. A huge congratulations to Will, Ben and Laerke for not only achieving their Level 2 but doing it so quickly too. Generally, a handful of people in the Oyster group take the Level 2 each season and qualify in March or April, but these three really put in the extra effort, turned up for the training sessions and passed the exam just seven weeks after passing their Level 1! This is made all the more impressive as they have had a full time teaching job to focus on as well as having to make time for training.
The CSIA Level 2 is not included in the Oyster programme, but is a great thing to do as it opens up opportunities for instructing in the future. As an employee of Whistler Blackcomb you can get all the training (from Level 4 instructors) for free and just pay for the exam (around $600). Once you have passed the exam you are eligible for a pay rise and can teach kids of higher ability.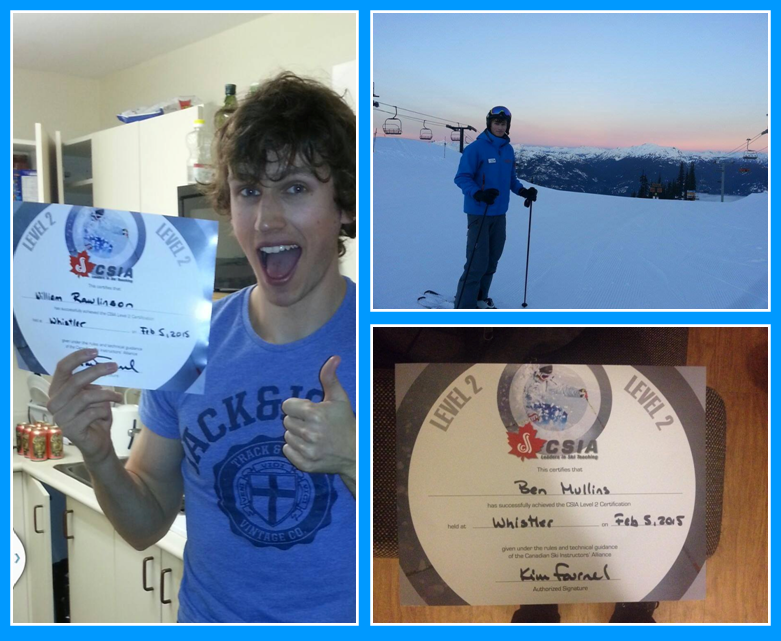 Will was really positive about gaining his Level 2; 'All I'd say in terms of the Level 2 is that the training here for Whistler Blackcomb instructors is insanely good and should be taken advantage of! Doing the bumps/steeps clinics and training on days off give you a great boost in terms of passing the Level 2 exam. I had Level 4 instructors coaching me as part of a small group, with video technique feedback etc for free! Plus early morning sessions before work are a pretty awesome way to start the day and get trained up. My advice; take advantage of the training!!'
Laerke gave some good information about how she got her Level 2 and also some advice for those who might be keen to do the same thing; 'Level 2 is quite similar to Level 1, but with Level 2 you have to be more specific with your analysis of your students, furthermore you will be evaluated on your short turns and your free skiing, which you are not in Level 1. What helped me achieve my Level 2 was continuing to develop my skier analysis skills by watching videos on Youtube. This helped me with lesson planning and knowing what would be the best development strategy to use for each student. My advice for developing technique would be to go to morning sessions, Level 2 prep and practice good wedges or parallel demos every day when you are working.'
If you think training to become a ski instructor sounds great then check out our Whistler ski instructor programme. If you are keen to get involved but don't have time to do a whole season then check out our 7 week or 11 week instructor course in Whistler, both of which include the cost of the CSIA Level 1 and Level 2 examinations!