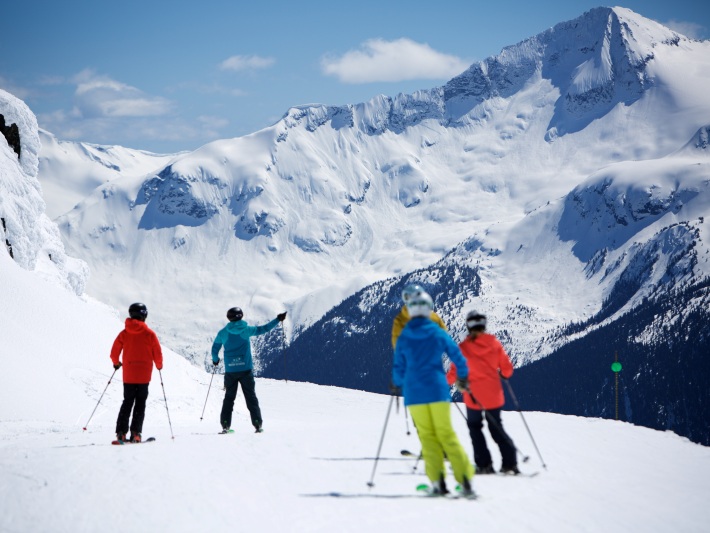 If you want to become a ski instructor, you need to be certified by an internationally recognised body. Many countries offer certification courses including the UK, Australia, New Zealand and Austria. At Oyster, we send most of our ski instructors to Canada so we've put together our ultimate guide to the CSIA – Canada's Ski Instructor Alliance.
The CSIA has been training and certifying Oyster instructors for many years and is made up of 4 levels that instructors work through.
What is the CSIA?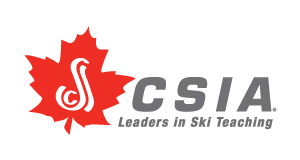 The Canadian Ski Instructors' Alliance (CSIA) is the professional ski teaching body in Canada. They work closely with ski schools around Canada and, as a federally recognised teaching institution, trains and certifies instructors.
The CSIA comprises of 6 regions in Canada, each covering at least one Canadian province. Representatives from each make up the National Board of Directors.
Its Mission Statement is to "provide excellence in education for the profession of ski teaching, contributing to the growth and enjoyment of skiing".
History of the CSIA
The CSIA was founded in 1938 and became a not-for-profit organisation in 1949.
What are the different CSIA Levels?
The CSIA is made up of four levels, each building on the skills and training from the last. We've broken down the levels to go into a bit more detail below: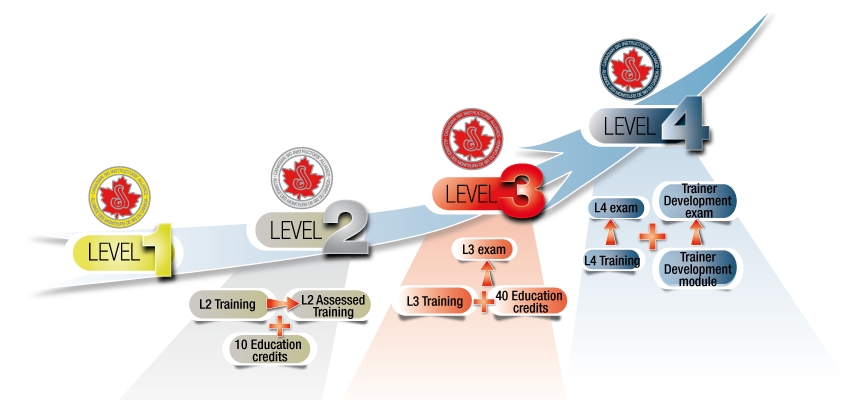 CSIA Level 1
This is the entry point for all potential ski instructors in Canada and any skier over the age of 15 who is a competent parallel skier can take the course. As a qualified Level 1 instructor you are able to teach new skiers (both adults and children if you have taken the CSIA Teaching Children Module).
The Level 1 assessment consists of two on mountain sections (technique and teaching) and an online interactive module.
If you feel that you have the right skills, you can book yourself onto a CSIA Level 1 certification course yourself, which lasts for 3 days, just turn up in resort and take the certification.
For most people, however, some training is necessary before taking the certification. Training courses tend to run for three weeks and then the examination takes place in week 4. Over this time, your instructors will work closely with you in small groups to ensure you have the skills necessary to pass the Level 1.
A quick word of warning, if you've been skiing since before you can walk, taking the Level 1 may not be as easy as you think it might. The Level 1 is all about technique and the basics of skiing. So, if you have been skiing for years without lessons, it's likely that you will have picked up some bad habits! The training for Level 1 is designed to iron out those habits and get your body bending in all the right places. Expect your technique to be stripped back to basics in those first few days.
You can read the CSIA Level 1 Course Guide on the CSIA website.
CSIA Level 2
The CSIA Level 2 takes things up a gear and is designed for more advanced skiers. To take the Level 2, you must first have passed the Level 1 certification. In this course, you can expect to improve your teaching skills, build on the CSIA technique and methodology.
As well as practical ski skills you can also expect to improve your people skills as part of the course focuses on guest services and making sure your clients are going to have the best time training with you.
The certification for Level 2 is made up of 3 components, the training course, the on-mountain assessment and a further 10 credits that you can gain through various modules. The modules allow you to specialise a bit and decide on the sort of ski instructor you want to be. Modules at this stage include a choice between teaching children, terrain assisted development and snowpark certification.
Successful candidates are certified to teach skiers up to intermediate parallel ski level.
Confused by all of this? Let us take the hassle away and join one of our ski instructor courses in Canada. We offer both a 7 and 11 week route to gaining your CSIA Level 1 and 2 qualifications in Whistler Blackcomb.
Whilst the CSIA Level 2 certification is not included in our paid work programmes in Canada, it can be arranged directly with the ski school when you are in Whistler and each season we have a small group of people who take the Level 2 during their first season. You can read the tips from people who have done the Level 2 with us.
CSIA Level 3
The CSIA Level 3 ski instructor qualification is for advanced skiers who have already passed their Level 2. Whilst the Level 1 and 2 can be completed in a matter of weeks, the step up to Level 3 is noticeable and you should not expect to be able to get to Level 3 in your first season. Many excellent Level 2 ski instructors have taken years to get to the stage of being ready for the Level 3.
The Level 3 works in a similar way to the Level 2 and has several modules that need to be completed to achieve the level. The training course lasts for 3 days, then a minimum of 40 education credits need to be accumulated before taking the 2-day certification exams.
10 of the education credits will have been achieved in the Level 2 course so it's just the 30 that you need to get. The CSIA suggest that the easiest way to gain these credits is by attending the 2-day Advanced Teaching module. In this module, you will learn to engage your learners better to create a memorable experience, hone your observation skills, become better at matching your tactics to situations and much more!
As a certified Level 3 instructor you can teach skiers up to advanced parallel ski level.
CSIA Level 4
The CSIA Level 4 is the highest to attain and only a handful of instructors in each region reach this level of membership. To be a Level 4 ski instructor really means that you are 'best of the best'. We are proud that so many of the instructors that teach our candidates in Whistler are Level 4 instructors.
Being the highest level, the process differs slightly. As well as going through a training course and exam, candidates also go through a 'trainer development' module and exam. This module intends to develop general skills for trainers. It is a pre-requisite for the Level 4 but also useful for Level 3 instructors who want to become a Level 1 course conductor.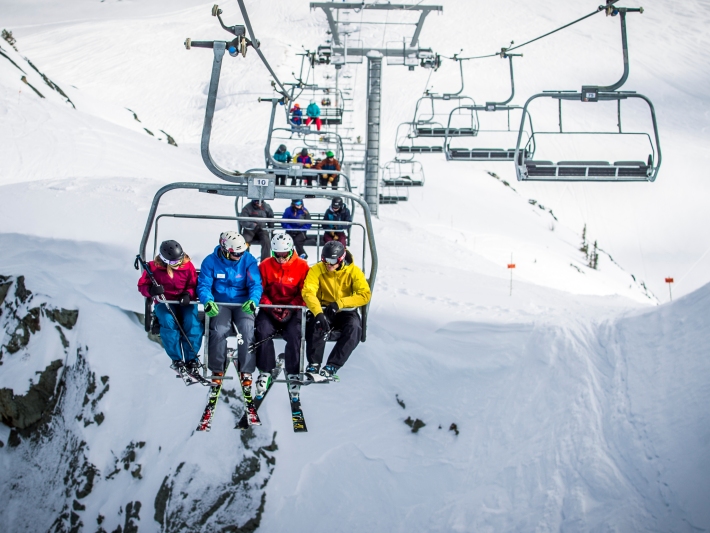 Other certifications within the CSIA
It's not just about the four levels! The CSIA also run module certifications in teaching children, snow park instruction, mogul skiing and super giant slalom skiing.
Membership of the CSIA
At its core, the CSIA is a membership association and is made up of more than 20,000 professional skiers across Canada.
When you take part in a CSIA course and qualification, you become a member of the CSIA. Membership gives you access to deals and discounts and looks great on your CV, particularly if you want to apply for instructor jobs.
To keep your membership current, as well as paying an annual renewal fee, you will need to participate in a recall activity at least once every three years to maintain the integrity of your membership.
How does the CSIA compare with BASI and other qualifications?
As you'll see below, the CSIA is part of the International Ski Instructors' Alliance meaning that there is some harmonisation between member nations. Generally, when you reach Level 2, the qualifications can be more inter-changeable so a Canadian certified instructor could teach in Japan, for example, and vice versa.
Are the CSIA qualifications internationally recognised?
The CSIA is a member of the International Ski Instructors' Alliance (ISIA). The ISIA comprises 38 member nations and part of its purpose is to harmonise qualifications around the world. For the instructor, this gives great flexibility meaning the transition between countries is easy, particularly as you gain more experience and work your way up the levels.
The CSIA Level 1 tends be used primarily in Canada and is not widely accepted internationally. With a Level 1, you can work in Australia and Andorra. You need to get up to Level 2 to have a qualification that can be used more widely in other countries.
I want to work in Canada as a ski instructor, what's the next step?
As well as being a confident intermediate skier, to work in Canada you also need a Canadian passport or a Canadian Working Holiday Permit.
At Oyster, we have two excellent programmes that involve getting the CSIA Level 1 and then teaching for the rest of the season. You can choose to work for the adult ski school or for the kids ski school in Whistler Blackcomb.
To get involved in one of our ski instructor courses, simply complete a booking form or get in touch with me by emailing [email protected].