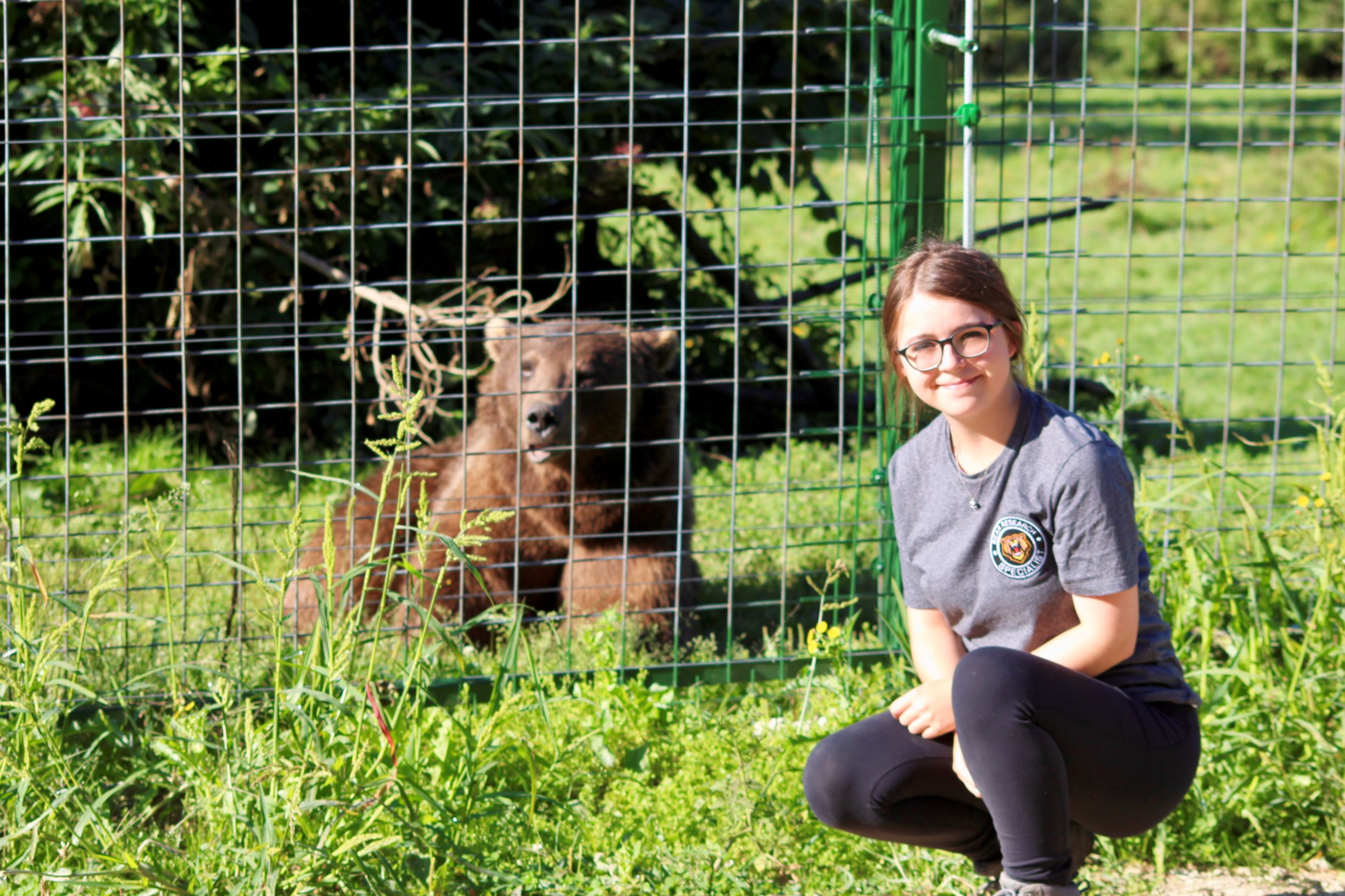 As someone who has always wanted to work with bears, Oyster's 'Volunteer with bears in Romania' program was something that, as soon as I saw it, I just knew I had to do it.
I'm currently studying a degree in Zoology, and thought it'd be a really great experience for me to spend the summer working with one of my favourite ani mals at one of the biggest bear sanctuaries in the world.
Yep – I'm a student! Oyster Worldwide, although it's a gap year company, is for everyone! I really enjoyed spending time with other volunteers of all ages and backgrounds, and I love that this program is so inclusive. Being in the same location as a few of the other Oyster programs, I also got to spend time with people working with children and people as working with the medical program. It's really great that this experience can help you to meet new people with varying interests, and I hope to stay in contact with some of the people I met out in Transylvania.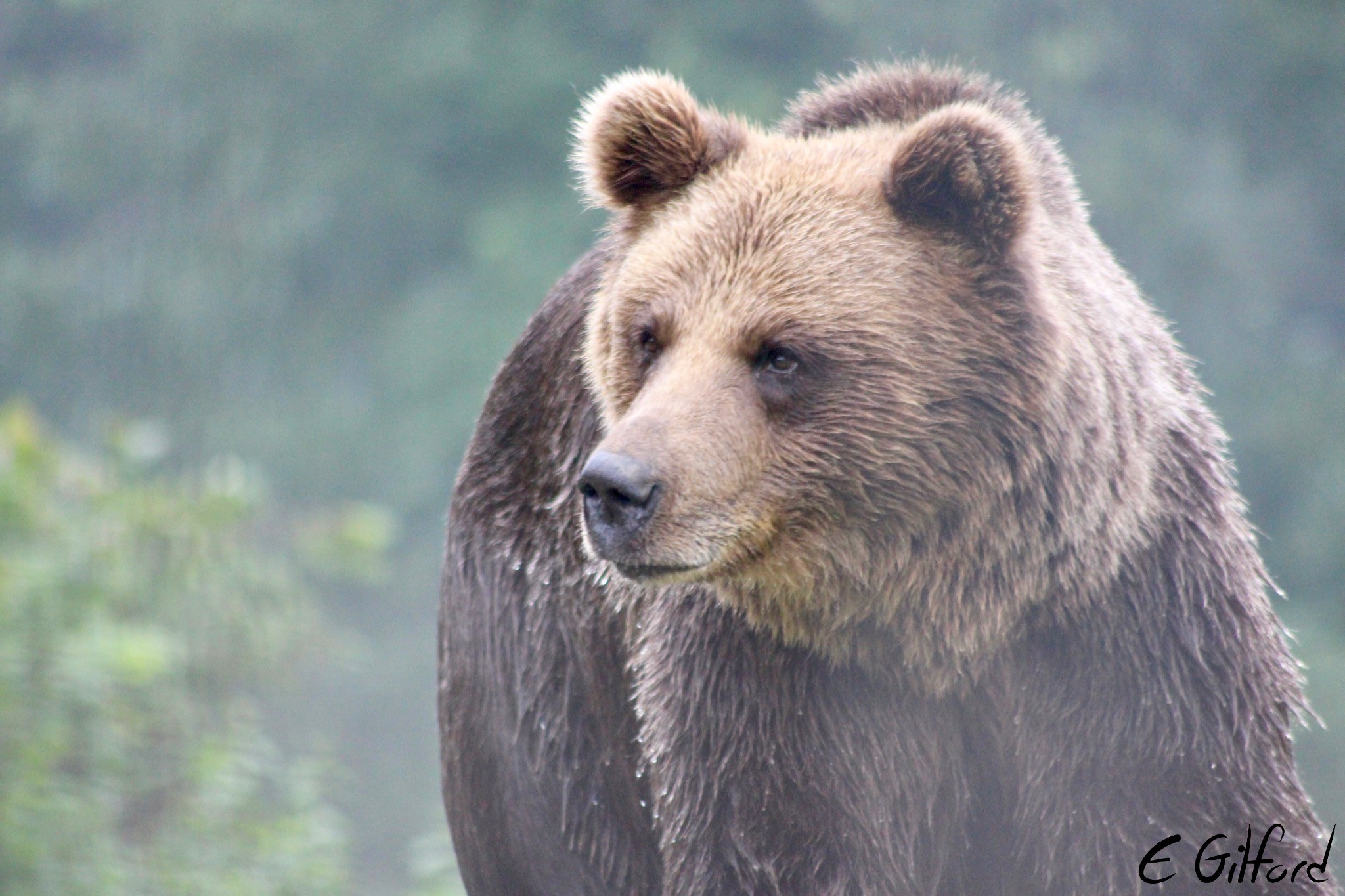 I spent a total of 8 weeks working in Romania. Living in the heart of the medieval city of Brasov was beautiful. Being from the rural countryside, it was very strange for me at the beginning, as I was able to walk into town within minutes. The apartment is just in front of Tâmpa mountain and surrounded by gorgeous old buildings. Being in the heart of the city means that there were plenty of things to do! You could go up to the top of the mountain, either in a cable car or by foot, and look across the orange-rooved beautiful town, visit one of the plethora of restaurants, or go on a little shopping spree! And if that's not for you, you're only a short taxi-ride away from the nearest shopping centre, cinema and swimming pool.
The organised trips to Bran Castle and Peles Castle were really fun. I felt like I'd experienced parts of Romania which I might not have done if I'd visited Romania by myself. Bran Castle was definitely my favourite, and I'd recommend going on any trips that Razvan recommends to you while you're in Romania – he really knows what he's talking about.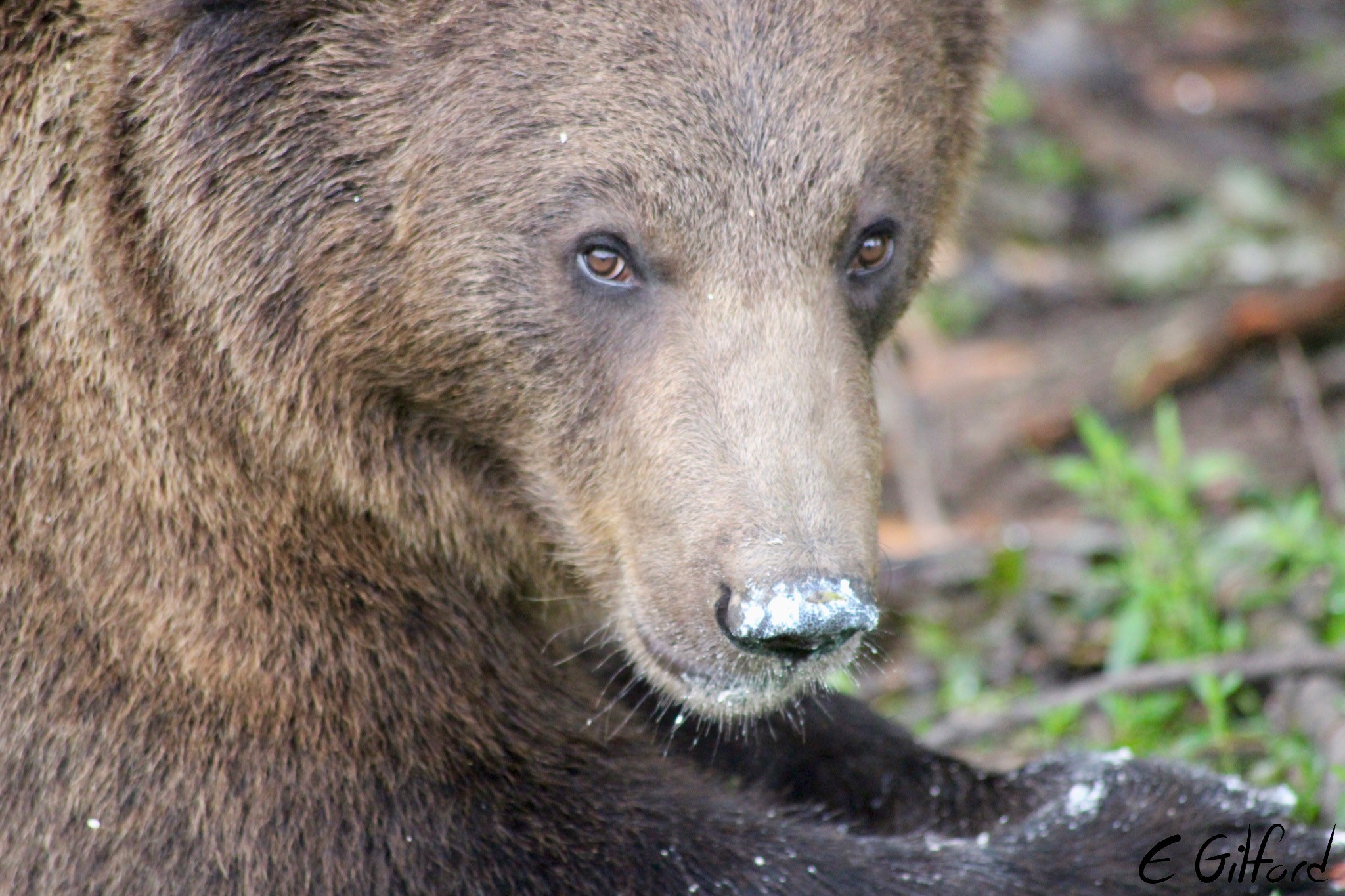 The morning drive to the sanctuary was early (I'm a student, let me off…) but the stunning views of the mountain along the road side were well worth the early rise. The sanctuary itself is huge! Endless oak forest housing 100 bears, numerous wolves, deer, donkeys, frogs, crows…it's pretty much a naturalist's heaven! (I even met a crow that the sanctuary had rescued named Sergei). And let's not forget, the friendliest dogs that you'll ever meet. For the whole time I spent at the bear sanctuary, I think there were only 2 days where Veronica, one of the dogs, didn't walk me up to food prep
I've always been a firm believer in the idea that all animals have unique personalities, and the bears certainly put theirs out on show. During my breaks I loved to spend time watching the cubs splash around and play in the pool (so much that I filled up my entire laptop memory with photos of funny bear faces and pool fights…whoops). During one lunch break I took a walk with one of the dogs on one the paths near the main building, and the cubs were so intrigued that 4 of them jumped out of the pool and followed me half way around the enclosure.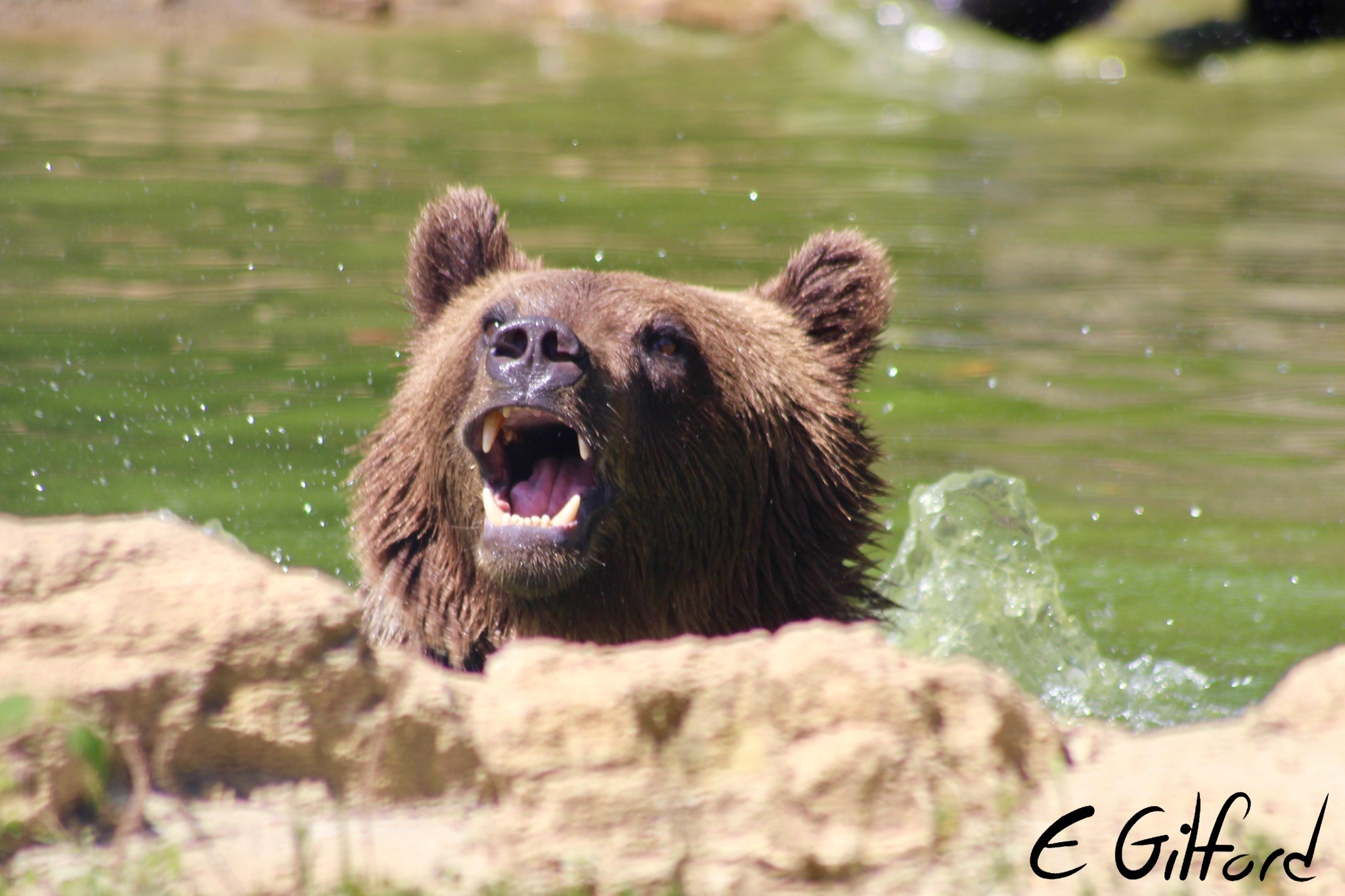 I'd heard from other volunteers before my trip that the work can be quite repetitive, but even with my long stay, I found that the work was different every day, and very rewarding. My favourite job was sorting the dairy to make the bear ice-cream. Most days I'd come home completely covered in yoghurt, but it was fun being able to 'design' the ice-creams with different flavoured milk and yoghurt. Watching the bears eat their frozen treats, tearing open oranges and throwing bread around are memories that I'll treasure.
Razvan also arranged for me and one other volunteer to spend some time at a dog shelter in Brasov. All of the dogs, despite their pasts, were incredibly friendly, and my day consisted of dog walking, grooming and playing with puppies. If you find something that you want to explore or do in Romania, Razvan is always happy to help – and this is just one example of how kind, helpful, and accommodating he can be.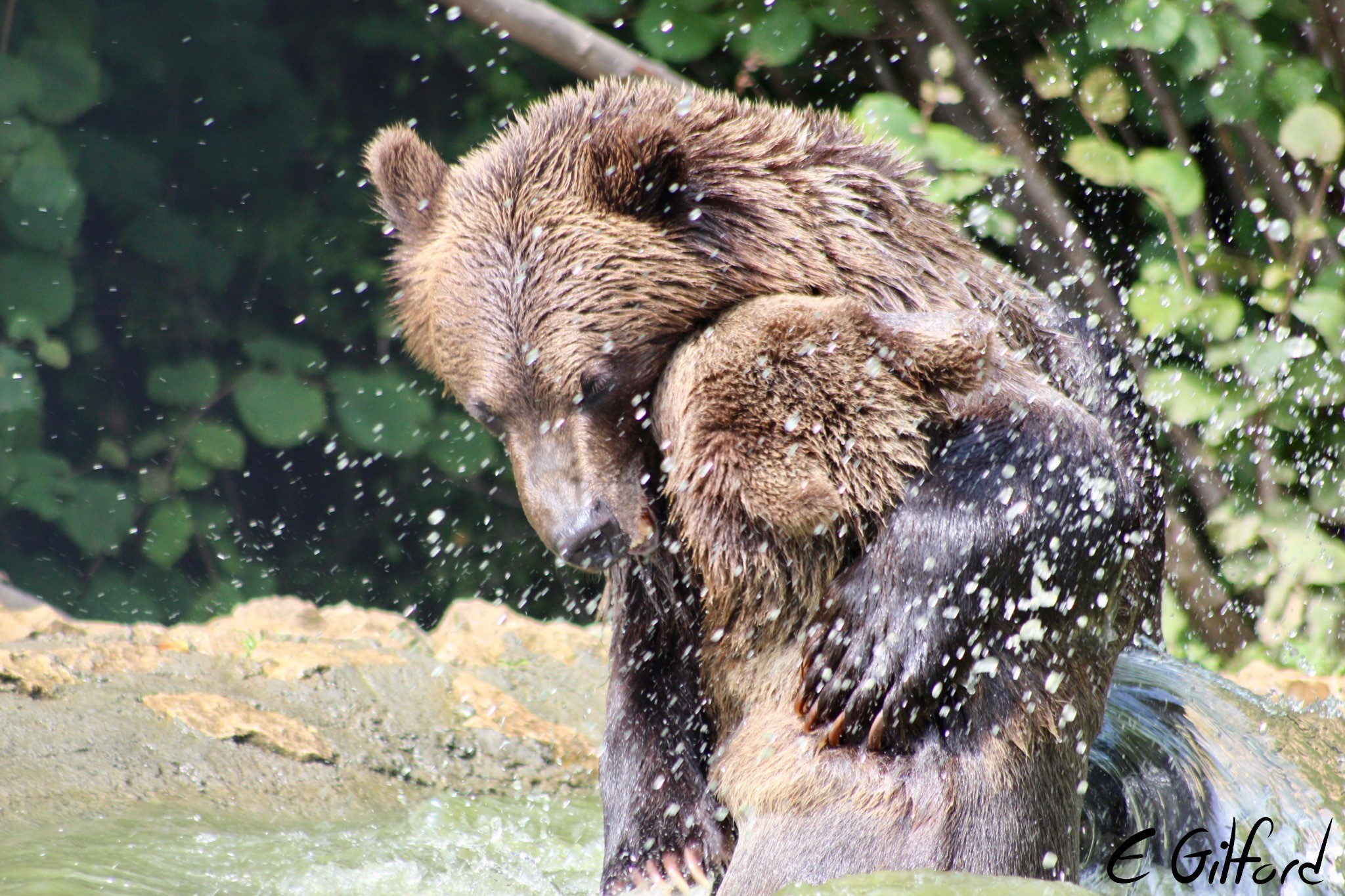 Leaving the sanctuary, and Romania, was quite hard for me after spending 2 months with the bears. I'd love to visit again, and I really can't recommend this program enough!
Thank you to the Oyster Worldwide team (especially Anne and Razvan) for being so helpful, and offering such an incredible experience.