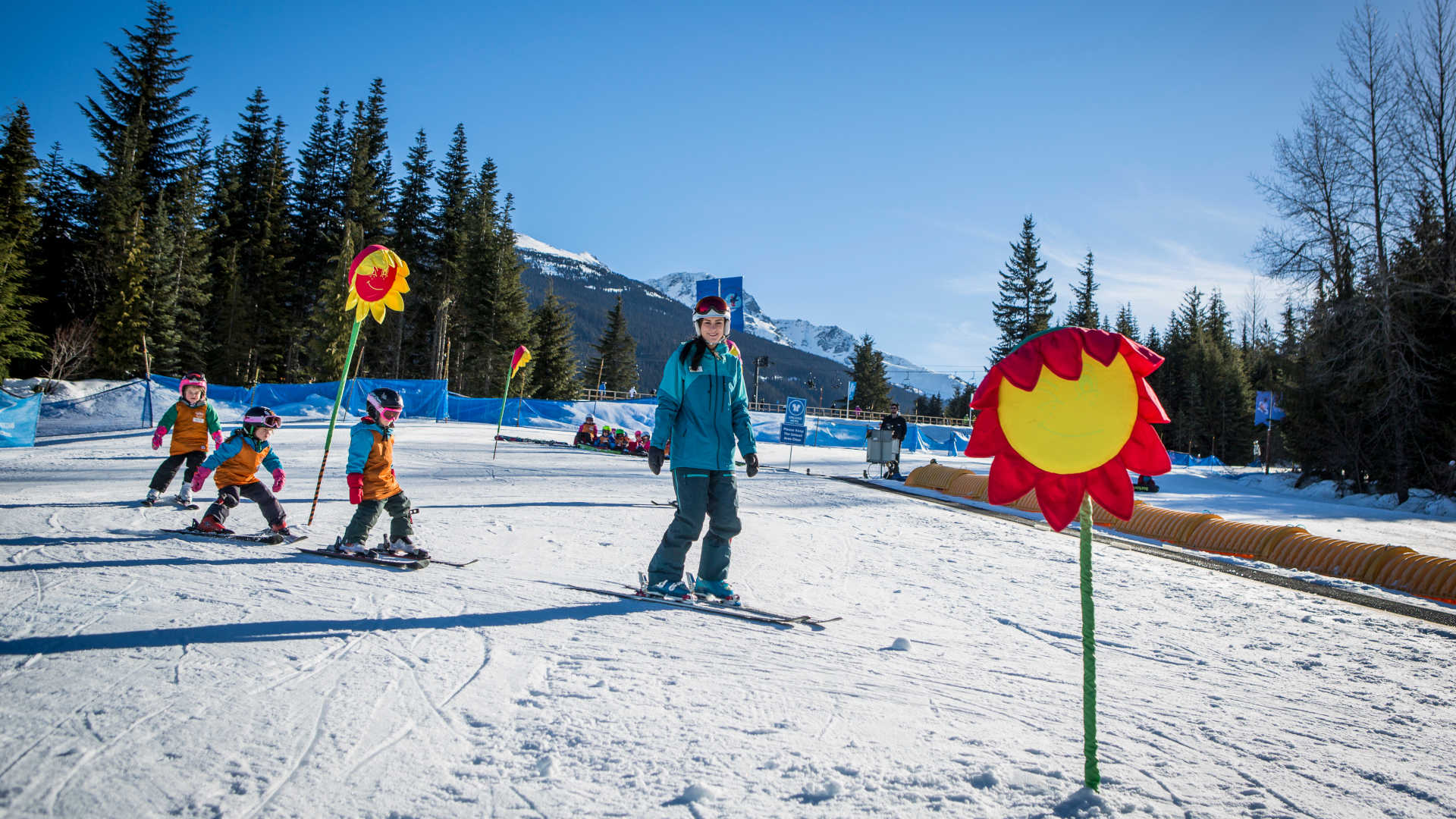 From 28th March 2023, applications for 2023/4 season are now closed. We are still taking applications for 2024/5. Don´t worry – You can still apply for one of our ski support or hospitality roles, or train to be a ski instructor by applying for 4, 7, or 11 week Ski instructor course for 2023/4 here.
Earn money as a qualified ski instructor in Whistler Blackcomb. This programme will give you access to an extremely sought-after job in one of the most exciting ski resorts in the world. Work with our highly experienced team, providing work permit advice and organise your accommodation and job before you head to Canada.
During the first 3 weeks, following a thorough local orientation, you will take part in the Whistler Blackcomb Ski School University Program. The world-class, certified ski pros will help you to gain your CSIA Level 1 qualification. For the rest of the season, you will have a job at Whistler Blackcomb Snow School, teaching children how to ski.
Duration: Approximately 24 weeks (the whole season)
Dates: Mid November – late April each year. Check out our other ski instructor courses in Austria.
Arrival day: Thursday
Return day: Thursday
Eligibility: Childcare experience with 3-11 olds, (working for a Kids summer camp is ideal) and at least 5 full weeks skiing experience.  You need to be physically fit too.
Age: 18-30 to be able to apply for the work permit
**We have currently filled the internship places for Ski Instructors for 23/24 season. If you would like to do your qualification for this year, with a possible job after, please apply for our 4,7 or 11 week Ski or Snowboard Instructor course here.**
Qualifying as a CSIA Level 1 ski instructor and then earning money as an instructor for the rest of the season
Seeing the smile on the face of your children each day when you've taught them a new ski skill
Earning money doing something you love every day
Living in Whistler for a season, one of the world's best ski resorts, regularly voted #1 in North America
Comprehensive support & advice you'll receive, particularly during our orientation in Whistler
Whistler Blackcomb Administration, 4545 Blackcomb Way, Whistler, BC V0N 1B4, Canada
Welcome to Whistler, North America's #1 ski resort. The powder's thick, the snow is deep and the terrain is legendary. Train as a ski instructor and work the season in one of the world's most famous resorts.
How to Become a Ski Instructor
We have worked with Whistler Blackcomb to design this instructor internship, which includes a 3 week training course, so that you receive all the necessary training to focus on ski improvement and for you to pass the CSIA Level 1 certification.  During the course you will be taught by first-rate Level 4 instructors. We are proud to say that, since 2011, we have a 99% first-time pass rate. If you have at least 5 weeks of skiing experience and you are confident on all terrains, we are confident you will pass.
The CSIA Level 1 is internationally recognised and allows you to instruct in other countries. Your Level 4 instructors will not only help you to pass the exam, but they will also share their knowledge of both Whistler and Blackcomb mountains, setting you up perfectly for your season instructing children.  You can also get your CSIA Level 2 taking advantage of free lessons that your employer offers.  We would urge you to do this.
Direct applicants to Whistler Blackcomb typically require a minimum Level 2 CSIA ski instructor qualification before being considered for employment. However, with Oyster, you can step straight into an instructor role as a newly qualified instructor with your CSIA Level 1!
On successful completion of the course, subject to passing the selection process, you will begin working for Whistler Blackcomb. Before departure, Oyster are here to advise you how to pass this selection process and run a thorough pre-departure briefing to fully prepare you for life in Canada. Whilst this isn't a guaranteed job, since 2004 we are pleased to say that our record of finding people ski jobs with Whistler Blackcomb is excellent.
You'll be spending your days working with children between the ages of 3-11, with most participants instructing the 3-4 year olds. Your work as an instructor will include teaching basic skiing in the beginner area as well as teaching on green and blue runs, depending on the level of children in your group.
Given the level of responsibility, we ensure that all participants are well suited and prepared for their job in Canada. You will be interviewed by Oyster and by one of the Whistler Kids senior managers usually over the summer by video call.
This is a full-time position with hours averaging 32 hours per week across the season. Expect to be paid fortnightly approx C$21 per hour (approx £13). If you have any childcare qualifications or can speak other languages, take details with you to Canada and these could increase your hourly wage. People have been known to receive tips as well!
The season generally finishes for Whistler Kids in mid-April. The exact date depends on how good the snow is. Our programme runs until the end of April to give you some time to enjoy the spring skiing and relax after a busy season, before heading home or continuing your travels.
"I've just returned from Whistler & I can definitely say it's the best thing I've ever done with my life (so far..!) For my first time leaving home and travelling, I'd say Oyster were the best company to go with, as we later found out that other programs didn't offer the support that we received" Jasmine, Whistler Kids instructor, 2021
Firstly we want to say a huge thank you for helping organise Catherine's trip to Whistler as a ski instructor. She describes her time there (and directly quoting) " I am having the time of my life"!! Catherine, Whistler Kids instructor, 2022
Guaranteed bed in Whistler Blackcomb staff housing during the training course and for the rest of the season whilst working
Housing is a real premium in Whistler, and our participants always comment how pleased they are that it is confirmed before arrival
Accommodation located on Blackcomb Mountain very close to the lifts
Share a room in a self-contained flat. Each flat caters for four people and has two bedrooms (with bunk beds), a lounge, bathroom and small kitchen.
WiFi and bills included in the rent
During the three week Level 1 course the fee for the accommodation is included. Once you finish the course and start work, the money for the accommodation will be due every month at the rate of approx $15-20  (roughly an hour's pay) per night.
The accommodation is self-catered with a small kitchen to be able to cook simple meals. The kitchen has a sink, fridge/freezer, hob, microwave and storage space
Once you start your job, lunch is provided on the days that you are working
Whistler is a foodies paradise offering cuisine options from around the world
Airport: Vancouver (YVR)
Arrival day: Usually a Thursday – this will be confirmed before you book your flights
Transfer details: Assuming you arrive with the rest of the group, we will transfer you to a hostel in Vancouver for the first night. The next morning, Tory shows you where you can register for your Social Insurance Number before you hop on the coach and head up the Sea to Sky Highway (Highway 99) to Whistler. The journey takes about two and a half hours. On arrival, we'll get you checked in and give you time to settle into your accommodation before beginning our thorough orientation.
Departure day: Usually a Thursday. If you are flying home on our end date, the airport transfer is included. If you are returning on a different date you will need to organise your own transport.
As an ATOL bonded company we will book flights for you from the UK for 850 GBP. If you are flying with the group from London, we will see you off at Heathrow on departure day.  On arrival, our rep Tory will pick you up at Vancouver Airport and transport you into the city.
If you want to arrange your own flights to Vancouver, and are not based in the UK, that's fine too. If you arrive at the same time as the rest of the group, the airport transfer will be included, otherwise you will just need to make your own way to the hostel for the first night.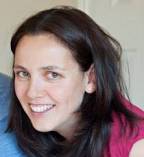 Dual-national Tory (she is British and Canadian) took her gap year in Tremblant, went back to the UK to complete her degree and returned to Whistler to become a ski instructor. She is married to Mike, one of Whistler's most respected ski instructors, and they have two young children. Tory's full time job is as the Senior Manager at Whistler.com. She has been our representative since the beginning and knows what she's talking about, having previously been an instructor herself!
On arrival, Tory will arrange a short orientation course and be in close contact with you over the few days. As time goes on, Tory will take more of a back seat and be there as a helpful friend should you need any help or advice. Once a month Tory hosts a meet up with the Oyster group where we provide either a meal, drinks or activity which gives you the opportunity to chat through any issues you might have. Tory is a local expert on where to go and what to see in the area.
Our representatives are there to be a helpful friend to you and steer you through difficulties of any kind. Tory will keep us updated on your health and welfare throughout.
Read more about Tory in our 'meet the reps' blog. Tory's children have been part of the Whistler Kids Snow School – check out her review from the parents point of view.
Access to your own personal 'My Oyster' account – our online portal where you can find out much more about the program and manage your booking
Dedicated contact time with an experienced destination manager to discuss the project, answer any of your questions and for us to find out more about you
Help and advice from our UK office before arrival and whilst you are away
In-country support
Pre-departure information covering medical, safety and project advice
Gold level, 24/7 Pharos crisis management and incident support cover
Financial protection: ATOL (if we book your flights); IPP (if we don't book your flights)
Thorough orientation on arrival
Accommodation (see the 'accommodation' section above for details)
Advice on visa requirements
Oyster plants a tree in Africa with TreeAid to help reduce the impact of global carbon emissions
UK briefing course covering childcare issues and work advice.  Either face to face or Zoom TBC
A job with Whistler Kids on successful completion of the Whistler University course and pre departure interview.
Organisation of staff accommodation before arrival (free during the Whistler University course and then approx $12 per night taken directly from pay cheque, which is roughly £50 per week)
Whistler University fees including tuition from Level 4 instructors, exam fees for the CSIA Level 1 Ski Instructor exam and accommodation fees during your first 4 weeks. (In the unlikely event you fail you will need to pay for a re-test)
Ski pass, including 20% discount off food, for the duration of the Whistler University course
Full season Epic ski pass, with staff discounts, once you begin your job
Arrangement of transportation to your accommodation from the airport
ATOL protected, return flights from the UK (additional charges may be added for changes)
One night in a central Vancouver hostel when the group arrives in Canada
Thorough orientation when you arrive in Whistler, including a ski shop visit and some meals
Assistance organising your Social Insurance Number and bank account (with TD Canada Bank in Whistler)
Advice and support from our representative whilst on the programme with us in Whistler,
Monthly 'meet ups' eg Drink and some food, Escape room, Ziptrek
Wages once you begin your job (approx. C$400 per week, before tips)
In-resort discount on buying skis and boots when you first arrive in Whistler
Oyster Whistler Kids ski season hoody or similar
Bus ticket back to Vancouver Airport on the Oyster programme end date
On your return:
Welcome home pack
Certificate of Recognition (on request)
References (on request)
Flights – as an ATOL bonded company, Oyster can book flights for you
You need a valid passport that meets the requirements of the country you will be travelling to
Insurance (covering your time with Oyster and any planned independent travel)
Any costs associated with changing your return flight date if you need to
Independent travel costs
Home country travel costs
Spending money for additional trips, food and entertainment
Be eligible for the Canadian IEC Working Holiday Program (sign up for our free application guide)
Have experience working with children and be a confident skier
Accommodation and food costs, approximately C$20 (£12) per day. Accommodation cost is taken directly from your pay cheque
Cost of retaking your Level 1 examination in the unlikely event you fail first time
Police check for immigration purposes (approx. £55)
Cost of IEC Working Holiday Work Permit and biometrics fee – C$338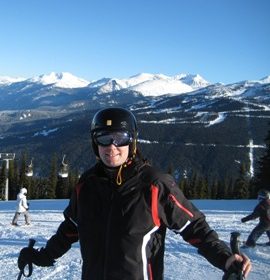 "Each time I visit Whistler I love hearing the stories from our participants and the great feedback from management. We're proud of the fact Whistler Kids want to work with us and we'll continue sending well selected and prepared participants every year."  Says Jon.
We have worked with Whistler Blackcomb to offer you a place on the Whistler Blackcomb Snow School University programme.
The 4 week course provides of 3 weeks intensive training (two weeks on snow training) to improve your technique and confidence to prepare you for your Level 1 exam, which takes place in week four.
The programme runs Monday-Thursday and includes the exam fees for your CSIA Level 1 and the Teaching Children Module – a pre-requisite to you starting work with Whistler Kids.
You will be provided with a ski pass for the duration of your course. This turns into a season long ski pass once you begin your job.
In order to be eligible for a place on our programme, you will need childcare experience in a variety of situations and a good rapport with children. We are looking for more experience than just babysitting. Some of the children you will be teaching will be new to the sport and you will be nurturing them through the first steps of putting skis on and getting them to stop in the beginners area. Others will have been skiing almost since before they could walk and will already be confident in their ability. You've obviously got to be a better skier than them!
Your experience should be with children aged 3-11 or you should be willing to gain the relevant work experience before the start of the programme.
Some examples of the childcare experience that our participants come to us with (or can get before the start of the season) include:
Volunteering at a local Beavers or Brownies group
Coaching sport to younger years at school
Volunteering in a nursery or primary school as part of work experience
In addition to having good childcare experience, you also need to be a confident intermediate skier who is able to ski parallel, pole plant and be confident on all intermediate slopes.
Day 1
Arrive mid-November at Vancouver Airport and meet Tory, our Oyster rep. You will then transfer with the rest of your group to a hostel in the city for your first night.
Day 2
Receive assistance with organising your Social Insurance Number, after which we will transfer you by coach up to Whistler to then settle into your new home.
Day 3-4
We will run a group tour of Whistler village and give you a thorough orientation of what to expect during the season. You'll receive bank account advice; help with organising SIM cards and buying skis.
First Monday of the week to the end of week 3
During this time you will be on the Whistler Blackcomb Snow School University course, being trained to pass your CSIA Level 1 exam. The qualification allows you to instruct in other countries, as well as Canada, and looks great on your CV. The course runs 4 days a week and mainly takes place on snow. Expect some classroom days as well.
Week 4
This is exam week! During this week you will take the CSIA Level 1 exam and the Teaching Children Module – a prerequisite for teaching children as a ski instructor. All exam fees are included.
Week 5
(Or, more likely, the end of week 4) begin your job which has been arranged with Whistler Blackcomb before you even arrive in Whistler. We arrange for our applicants to be pre-interviewed by a senior manager from Whistler Kids before you head to Canada. For the remainder of the season you will be working full time for the Snow School, teaching young children the basics of skiing.
Working for Whistler Kids is hard work but immense fun. The work of a Mini's Instructor is probably one of the most responsible jobs that you will ever have – looking after other peoples' children on a mountain!
Iain Holliday, Oyster instructor in Whistler wrote a blog about his typical day at Whistler Kids.
You can also read about Lucy's life as a Whistler Kids ski instructor.
We have instructor positions available for people who would rather teach skiing in the adult snow school at Whistler Blackcomb. On our adult programme you would receive the same service from Oyster and take the CSIA Level 1 in the same way, you would just work with adults rather than teaching children. These places are limited so book your place as soon as you can!
The ski season in Whistler Blackcomb usually runs from mid November until the end of April.
Included in this programme is a ZipTrek tour. This takes place during your orientation weekend in Whistler and is a great way to get to know Whistler, the local habitat and your fellow Oysters!
The tour takes about 3 hours to complete, it takes in 5 ziplines crossing over the Fitzsimmons Creek (between Whistler and Blackcomb). This is an exhilarating adreline rush adventure but also teaches you a lot about the local environment you will call home for the next 5 months.
Check out this video from ZipTrek
There are lots of ski instructor courses in Canada and we believe that this is the best. Not only will you receive an internationally recognised CSIA Level 1 qualification, but you will also gain a job at an iconic ski resort for the rest of the ski season.
This is our most popular long-term programme for people looking to spend their gap year skiing. We are proud that so many of our participants have come through recommendations from family and friends.
If you are a confident skier and have a great rapport with children, this is a perfect opportunity to boost both areas, gain a qualification and also improve your ski instructing experience.
You will feel fully supported throughout the programme. Before departure, you will receive comprehensive and personal pre-departure support and advice. Once in Canada, you will receive airport transfers, accommodation, a Zip Trek Tour, 24/7 support from our experienced rep and monthly Oyster social meet ups.
Yes, you will need your own skis, boots, helmet, poles, goggles and clothing by the time you begin the instructor training course. Whilst this is an additional expense, it is far cheaper than renting for the whole season!
If you don't currently have all of the equipment, we would recommend taking ski clothes with you and then buying the skis and boots in Whistler. We always try to arrange a small discount with one of the ski shops for the first weekend that you arrive in Whistler and will give you price details before departure.
Check out our buying ski gear blog for more tips.
Whistler Kids instructors can expect an average of 4-5 days work per week across the season. Working in a tourist resort means that there are fluctuations in the number of guests and therefore the number of hours of work you will get. During peak times, such as Christmas, you may even be working 6 or even 7 days per week. In the quieter times you may only get 2-3 days work per week.
Each pay cheque will be different so there will be times you need to live on a budget. The great thing about fewer shifts though is that you'll be able to ski on your days off!
For the past few years, Whistler Kids instructors have averaged around 32 hours per week across the season.
Yes!
Once you are a member of Whistler Blackcomb staff (on completion of the 4 week Level 1 course), you will be entitled to join free staff training on your days off and before your shifts start.
The training rota begins in mid January and provides Level 2 training, avalanche skills training, bumps training, jumps training and much more.
If you are interested in taking your CSIA Level 2 during your first season, you can join the free training sessions and then just pay for the examination itself (approx $650).
Each year, we have a few people from our group get the Level 2. This is a great opportunity, particularly if you are looking to instruct elsewhere the following season.
The winter in Whistler is perfect for a ski season. Temperatures remain below 0 for the majority of the season meaning fantastic snow. Even when the village warms up, temperatures as low as -20oC are not uncommon mid-winter on the mountain.
It can take up to 6 weeks before your first pay cheque arrives so you will need to arrive in Canada with enough money to feed and entertain yourself. We would suggest having a minimum of £1000 available, plus extra if you are buying skis/boots. Once you start earning money, you should be able to live on the money you earn day to day. You might want savings in place to cover any extra trips or outings that you want to do.
NB one of the requirements of getting the work permit is that you arrive in Canada with the equivalent of at least $2500 in your account.
You will be able to set up a Canadian bank account with the help of our local representative at TD Bank in Whistler, which you will be able to get a card for. Credit cards are advised for emergencies, as well as enough cash to see you through the first few days. There are ATM's in the village so you won't need too much cash with you.
We recommend opening a free account with Revolut with you as well. You can read more on our blog here.
You will need to apply for a Canadian IEC Working Holiday permit. To be able to qualify for the working holiday visa, you must be between the ages of 18 and 30, and hold a passport from one of the eligible countries stated by the Canadian Embassy: Australia, Belgium, Chile, Costa Rica, Croatia, Czech Republic, Denmark, Estonia, France, Germany, Greece, Hong Kong, Ireland, Italy, Japan, Korea Rep, Latvia, Lithuania, Mexico, Netherlands, New Zealand, Norway, Poland, Slovakia, Slovenia, Spain, Sweden, Taiwan, Ukraine, United Kingdom. This costs C$250 (approximately £150).
You will also need a Police Check for immigration purposes and this costs approximately £45.
We will help with applying for these once we receive your application.
Most people book with Oyster on their own and travel with the rest of the group. The group meets at a UK briefing course before you go to Canada and we also create a Facebook group each season.
You will be able to travel with a friend if you wish, please state this on your booking form.
If you live outside the UK or are travelling and cannot make it to the briefing course, don't panic! Since COVID-19, this is now held online! We will arrange a time for you to have a Zoom call meeting with the rest of the team and a member of Whistler Blackcomb.
You will still be included in our Facebook group and will be able to get to know the rest of the group before departure.
Please visit your doctor or travel nurse to find out. It is unlikely that you will need anything in addition to your routine vaccinations, which should be up to date.
For any information related to Covid-19, please see the Fit for Travel website or the UK government's travel advice page for Canada.
There is a clinic and multiple pharmacies located in Whistler village. For anything major, the main hospital is in Vancouver.
Whistler is a very safe village but it is always advised to keep valuables secure and stick together when you first arrive.
Skiing is a safe sport if you follow the mountain rules and take adequate precautions. You should always follow safety advice from instructors and we would recommend always wearing a helmet. Safety advice when looking after young children on the mountain will be given during your training.
Staff accommodation is located halfway up Blackcomb Mountain. This means that you are pretty much 'ski in ski out' and that your commute to work involves a ski down to the village creating fresh tracks in the morning! To get back to your accommodation you can take a lift, or if the lifts are closed, either take a bus or taxi. Whistler Kids has three bases in the resort.
If you are working at the Creekside base, you will need to get a bus from Whistler Village each day. The bus takes 10 minutes and the cost of the monthly pass is approximately $70.
Our participants live in staff housing (HOUSE) on the side of Blackcomb Mountain. There will be 4 of you living in a small apartment (usually with other Oyster people).
Each apartment has 2 bedrooms, a living room, kitchen and bathroom. You will be sharing a room and sleeping in a bunk-bed. On each floor of the building there are about 10 apartments. The Oyster group all live together in the one building which means you get to know everyone in the group really well.
The cost of the accommodation comes directly off of your pay cheque and equates to approximately an hour of pay per day.
Your accommodation is self catering so, for the majority of time, you will be cooking for yourself. This is far cheaper than eating out every night! There are supermarkets in the village where you can stock up.
When you are working, you will be entitled to a meal at lunch time with your group of children. This usually consists of a soup, main meal (pizza, pasta, hot dog, chips etc) and dessert (cookies, jelly, cake etc).
If you are feeling flush, or it's a special occasion, there are plenty of places in Whistler to eat out with something for every appetite. Expect to pay C$13-20 for a main meal.
There is a very good staff deal that people tend to take advantage of a couple of times a week at a restaurant close to the staff accommodation. For $7 you can get a 3-course meal!
WiFi is included in your rent. Each apartment has its own internet router so you will be sharing the connection with three other people.
You should take an 'unlocked' mobile phone with you to Canada (or you can buy a cheap Canadian one) and purchase a local 'pay as you go' SIM card. This is useful for contacting the representative and the rest of the group as local calls are very cheap.
Expect to pay around $40 per month for your mobile/cell contract. No need to waste money on a data plan as the WiFi is accessible all over. All you need is a deal with inclusive minutes and texts.
You can buy International phone cards to call the UK for $10+tax from any supermarket/phone shop this will give you hundreds of minutes to use any way you like, including calling the UK.
You will need a phone as part of your job.
Whistler is in the West of Canada, on Pacific Standard Time and is 8 hours behind GMT (GMT -8).
Canada, like the US, operates on 110V, 60 cycle electric power. You should bring an adapter with you that has a two pronged (flat) plug.
Most people use their days off to take advantage of their free ski pass and hit the slopes. However there is plenty to do in Whistler besides skiing and snowboarding. ZipTrek is an educational tour of Whistler's coastal temperate rainforest that lasts for approximately 3 hours. On the Instructor programme, we include this as part of your orientation. You'll learn you all about sustainability and conservation as well as 'zip lining' along a number of wires that cross the Fitzsimmons Creek. This is an exhilarating thrill, hurtling across the rainforest at tremendous speeds!
Further afield, Vancouver is 2 hours bus ride from Whistler and you can head there to shop or to watch an ice hockey match. There are usually good discounts available for staff, and sometimes free, coaches to Vancouver.
Working in a ski resort means that the hours you work are dictated by the weather and the number of tourists that are on holiday there. During the peak seasons (Christmas, New Year, and school holidays) you could be working 5 or 6 days a week but then in quieter periods this might reduce to 3-5 days a week.
You will get to know our representative well in the first few days as they help you settle into life in Canada. You will go through an induction that involves a tour of the resort, assistance with setting up Social Insurance Numbers, bank accounts and mobile phones. You will also be introduced to your employer.
Once you start work, the representative takes more of a back seat role but is there as a helpful friend should you need assistance. Once a month, they will run a meet up with you and the rest of the group. Day to day, you will be under the supervision of your manager and supervisor at work.
Staff at Oyster's head office and in-country will be responsible for your safety and welfare while you are on our programme. This will start from the moment you are picked up from the airport until the end date of the programme, when you will make your own way back to the airport. If you are arranging your own flights and arriving earlier or later than the rest of the group on arrival day, you will be responsible for getting yourself to the hostel in Vancouver where you will meet the rest of the group.
Before and after the Oyster programme, you will be outside Oyster's responsibility and should make sure that you act safely and avoid risk. This is also true if you choose to get involved in activities during your time off. We will give you plenty of guidance and advice about this.
Other adventures like this